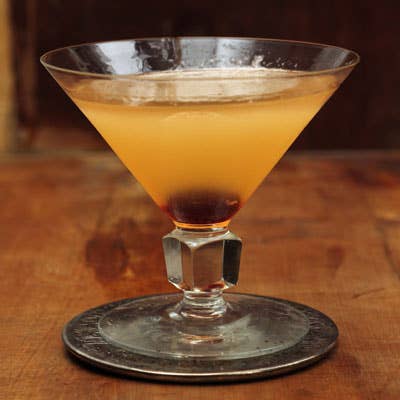 Drinks
Friday Cocktails: The Ginger Gold Rush
The ice has finally melted outside the SAVEUR office, and the weather is teasing us with glimmers of spring. As we open the kitchen windows for the first time in months, it's time to move towards some lighter and colder libations.
This one is a twist on a whiskey sour variation called the Gold Rush, a simple concoction of bourbon, honey, and fresh lemon juice. We retained the simple formula of three ingredients, however in this recipe we replaced the honey with a ginger liqueur called Domaine de Canton. This substitution does more than just increase the alcohol content; it also adds an exotic punch without the need for a flavored syrup or bitters, resulting is a bright spicy note that plays well with the oaky bourbon.
While there probably was no ginger liqueur in gold prospectors' camps in 1850's California, there sure was bourbon, so honor the forty-niners and mix up a Gold Rush.