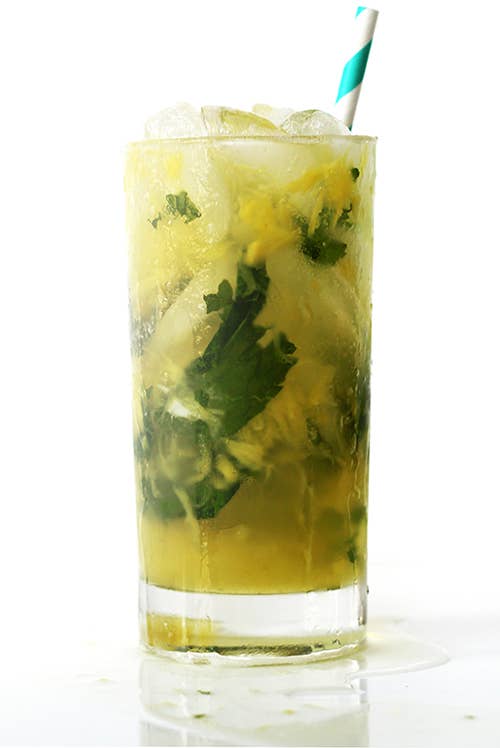 Drinks
Friday Cocktails: Pineapple Mojito
Light and lively, the Pineapple Mojito from the Wynn in Las Vegas is a drink that tastes like summer.
I never expect a cocktail served in a plastic cup to be memorable—whether it's a red Solo or a melamine pint glass, I expect more of a debauchery-inducing drink than anything exciting on the palate. But then I found myself sipping the deceptively simple pineapple mojito poolside at the Wynn hotel in Las Vegas: served in a clear plastic cup (as you'll find at most restaurants near swimming pools), it turned my expectations on their head.
A well-balanced mojito showcases the holy trinity of warm-weather cocktail flavors—citrus, sugar, and sugar-based spirits—and it's made even more refreshing with the addition of muddled mint. With an even dozen of the fresh leaves assigned to each cocktail, the Wynn's pineapple mojito is far from timid in flavor, though the herbal notes are tempered by chunks of fresh pineapple, a pineapple-infused rum, and the unexpected but welcome addition of Grand Marnier. Light and lively, it's a drink that tastes like summer, perfect for sipping in the blazing desert heat, in the company of good friends.