Friday Cocktails: Pisco Sour Slushy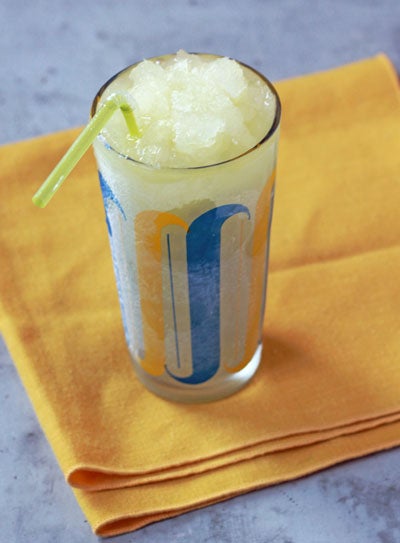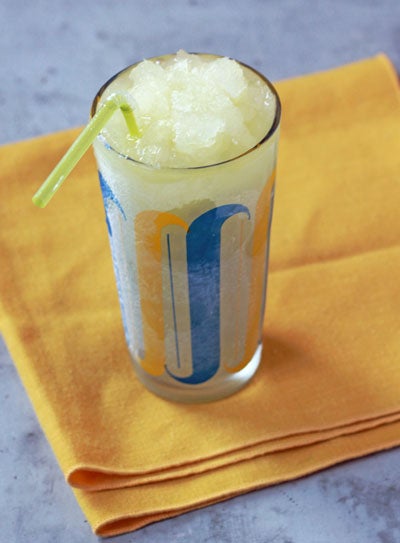 Don't get me wrong, I enjoy a frozen margarita rimmed with salt just as much as the next person, but after a few long boozy weekends, the whole concept can get a little old hat. This summer, I stumbled upon a variation that completely refreshed my attitude towards the frozen cocktail. At a dinner with friends at SushiSamba, a restaurant with several locations in New York (and throughout the country), our flavorful meal concluded its savory portion with a palate-cleansing sorbet trio from the pastry chef. True to the restaurant's fusion ethos, there was a green apple-wasabi scoop with a serious bite, and a pleasantly sweet red shiso scoop. But neither could trump the best of the three: a pisco sour sorbet, made with the South American grape brandy that's popular in Chile and Peru. Salty, sweet, and tart, it was a beautiful sorbet.
Trying to replicate the recipe back in the SAVEUR test kitchen, I realized that because the alcohol in the sorbet isn't cooked, the mixture melts at a rate perfect to yield a slushy and satisfying drink. I simplified the recipe even further by making it a granita: just leave the pan in the freezer and enjoy this grown-up slush whenever the mood for a frozen treat strikes.