Friday Cocktails: Pumpkin Old Fashioned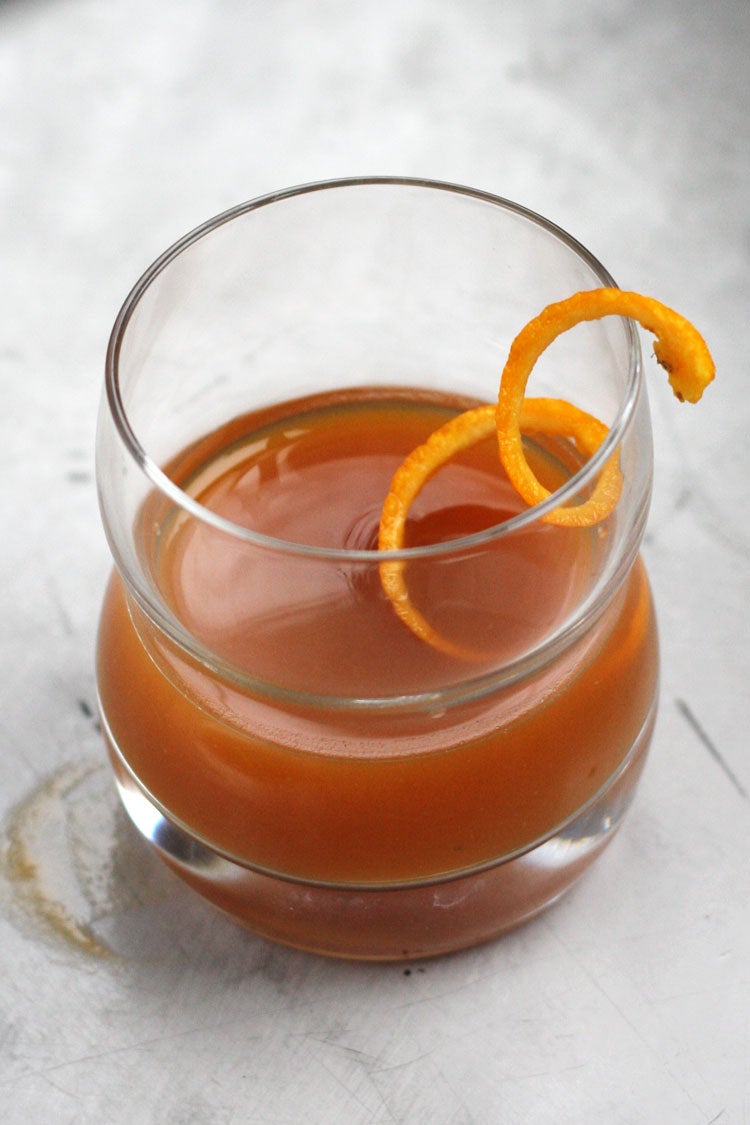 I'll be honest: my favorite pet name to call my boyfriend is pumpkin. He hates it, of course, scowling and asking me why I compare him to a fat and orange winter squash. And every time, I felt the need to remind him how delicious and versatile the pumpkin actually is, one of those wonderful ingredients—sweet but not too sweet, bright in color—that works brilliantly in contexts as varied as cakes, curries, and cocktails. It's that last that won him over, after I created a drink that diminished the scowl and finally helped him appreciate the loving name.
In honor of my pumpkin, I've taken his favorite orange-scented cocktail, the old fashioned, and added sweet, rich pumpkin juice. The result is a brilliantly-hued beverage with the unmistakeable flavor of fall: citrus and squash, hints of maple, fiery bourbon. It's great as a post-dinner drink, or on a crisp fall afternoon, but in my opinion, it's particularly perfect when shared with a loved one.