Friday Cocktails: The Green Thumb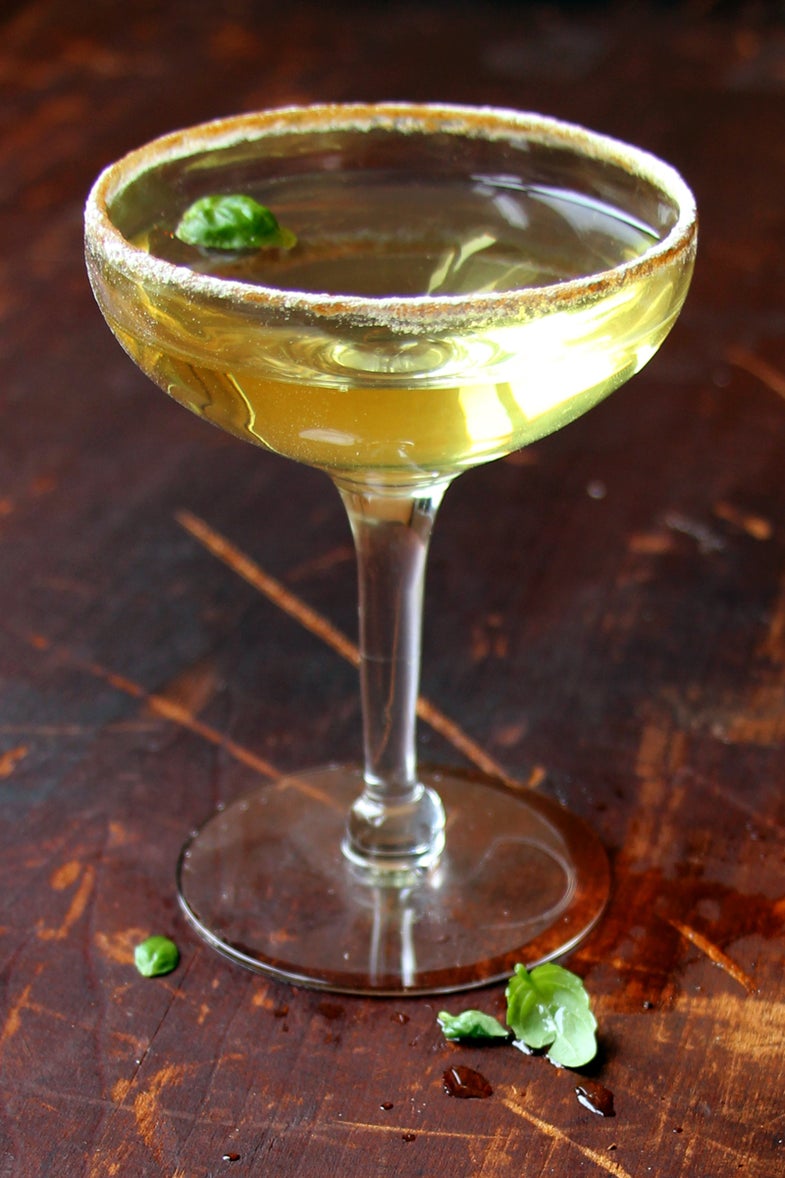 Growing up, there was always a giant box of black licorice sitting on my grandmother's living room table. For me, this box was an evil temptation: I hated those rubbery, black cords of supposed candy, but every visit, I'd try again hoping that the sweet offer of "candy" would reward my tongue. Yeah, right. It might as well have been a stalk of fennel.
Years later, when I first encountered Pernod, the anise-flavored liqueur, my initial sip conjured images of grandma's house. With an alcohol content of 40 percent, my tongue was left tingling and a little numbed while the anise flavor lingered on the back of my throat—but I didn't let childhood memories scare me away from the spirit. I started experimenting and discovered that the strong licorice kick could be tamed and transformed with a few simple ingredients: Muddled basil and tarragon add freshness and give the liqueur a bright facelift by intensifying its green hue. A squirt of fresh lime juice provides a hit of acid, and a cap of a dry champagne further cuts the the sweet anise flavor. The finished product is a refreshing balance of flavors, perfectly suited for the start of spring.