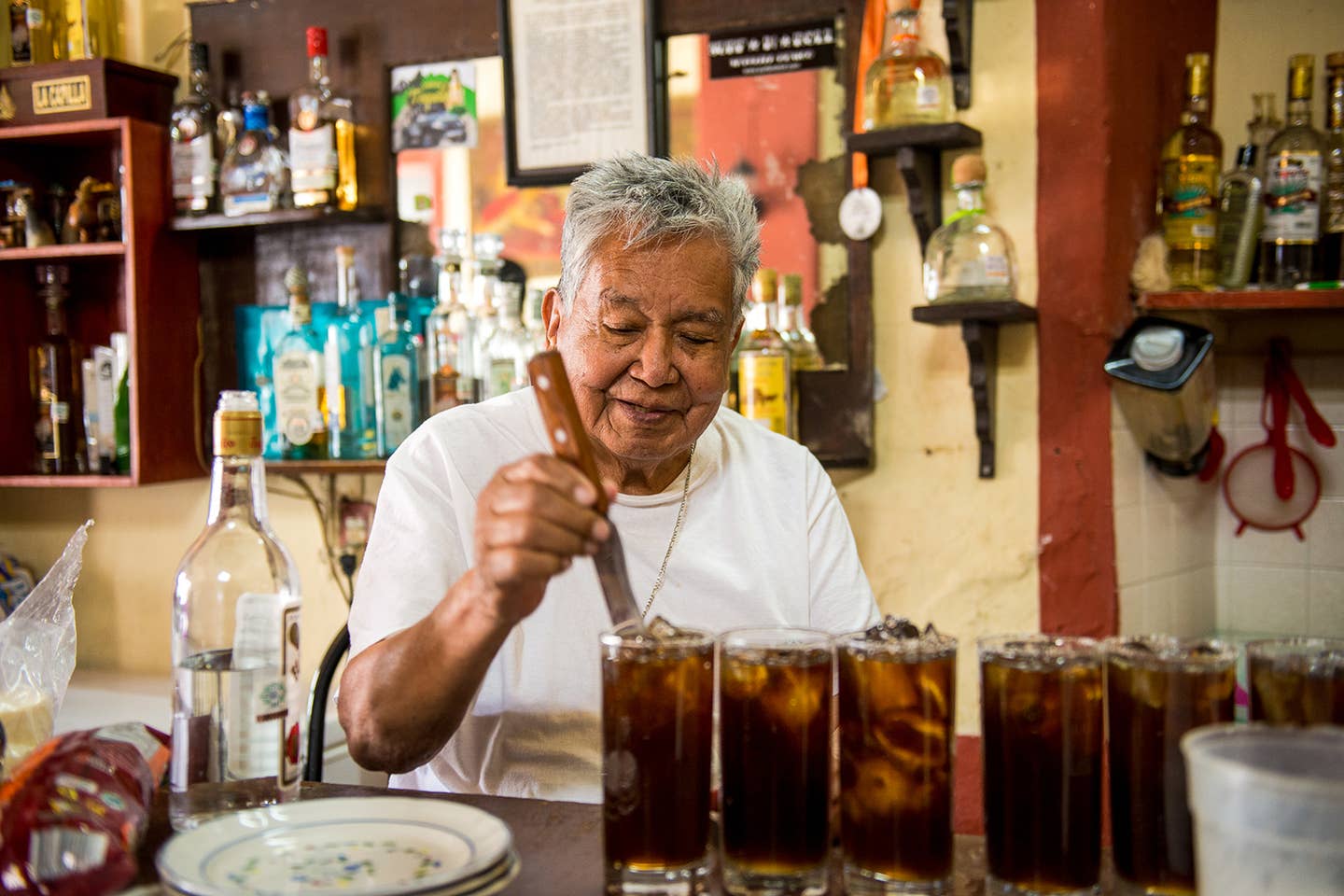 Drinks
Twist of the Knife: Tequila's Authentic Batanga
In the western Mexico town of Tequila, there's a small, nondescript cantina called La Capilla, which happens to be a major bucket list stop for the world's cocktail nerds. La Capilla (literally "the chapel") is the home of the batanga, a simple drink created in the 1950s by Don Javier Delgado Corona, the bar's owner. Now well into his nineties, Don Javier can still be convinced to get behind the bar to make a drink or two for tequila pilgrims.
The batanga is simple: nothing more than tequila, coke, and fresh lime juice, served in a tall glass with a salted rim. But inside La Capilla's walls, it takes on an almost magical quality. I've tried to make the drink at home many times, but as Don Javier will tell you, the secret to its flavor isn't in the ingredients—it's his big knife, which he uses to stir the cocktails, chop up avocado for guacamole, chiles for his homemade hot sauce, and everything else he might need. Nevertheless, it is certainly worth trying to recreate the legendary cocktail for sipping at home throughout the summer months.
To make your own batanga, start with a tall, sturdy glass. Cut the top off of a small lime and run the cut edge around the rim. Dip the rim of the glass in salt, preferably salt that's nice and chunky and crystalline, and squeeze the rest of the juice from the cut lime into the glass. Add plenty of ice, and then fill the glass halfway up with a good, blanco tequila, and the rest with Mexican Coke (the variety that uses cane sugar rather than high-fructose corn syrup). Stir gently with a big knife, and enjoy.