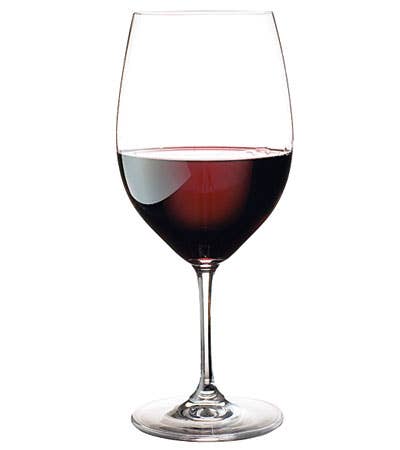 Drinks
Thanksgiving Wines Worth Ordering by the Case
Thanksgiving is and always will be a day about the food, but it all goes so much more smoothly when you've got the right wine — and plenty of it. We spoke with five of the country's top sommeliers for their pick of wines that are worth ordering by the case — a standard case of twelve bottles will be the perfect amount for groups of a dozen or more; if you're expecting a smaller crowd, these are all available by half-case and by single bottles. (Even if your guest list is small, ordering wines by the case can be a smart economic decision: most wine retailers discount 10 percent or more for by-the-case purchases.)
Terres Dorees Beaujolais L'Ancien 2010
$167.76 per case
Sommelier Lou Amdur of Hollywood's Lou Wine Bar says: "Thanksgiving is a good time to enjoy a modestly proportioned wine, one with fresh acidity and flavors that might compliment things like cranberry and wood smoke (smoked Turkey rules!). It is well worth tracking down this old vines gamay, grown by French national treasure JP Brun. Why drink industrial Beaujolais when for another buck, you can get the real stuff? Brun grows organically, and ferments using only wild yeast — he adds nothing to the wine, other than a bit of sulfur dioxide during bottling. The age of the vines adds an additional level of flavor not usually found in regional level Beaujolais. Beaujolais vigernon drink their Beaujolais quite cool — 55 degrees or so — and I like it that way, too. Note: if the wine has a bit of residual spritz left over from fermentation, just decant it for an hour (or, just enjoy the spritz, it is not like the Beaujolais police are going to come down hard on you for doing so)."
Dashe Wine Cellars Grenache 2009
$259.20 per case
Sommelier Pascaline Lepeltier of New York City's Rouge Tomate says: "You'll want to go for a wine driven by the fruits, not just the tannins. Zinfandel is an obvious choice, but if you want a change, go for the grape varieties of the Rhone Valley like Grenache with a touch of Syrah: they have the smoothness you are looking for to compliment the traditional sides of Thanksgiving, with an earthy, smokiness which gives a very interesting compliment to the meat."
Passopisciaro Nerello Mascalese 2007
$335.90 per case
Sommelier Heather Laiskonis of New York City's Aldea says: "This is an herb garden in a bottle. Well balanced, complex, and off-the-charts good! This is the wine that begs for traditional turkey dinner: with a subtle nose of sage, it is light enough for the delicate white turkey breast, yet well-structured and balanced enough for the dark meat of the leg."
Roederer Estate L'Ermitage 2002
$448.83 per case
Sommelier Michael Ireland of Napa Valley's Meadowood says: "I wanted to stay American, since that's the theme of Thanksgiving and this is, for me, the most Champagne-like sparking wine we have in the States. It's not a simple wine, but it's delicious — a total crowd-pleaser."
Les Chais du Vieux Bourg "BB1" 2008
Sommelier Ben Heemskerk of Brooklyn's The Castello Plan says: "Do you know what your sommelier or favorite waiter is going to bring to their Thanksgiving dinner and not share with the rest of the table? This wine. Dirty yet classic; round yet crisp, this is fantastic wine from a fantastic region, the Jura (also known as the worst-kept secret in the elusive wine world)."