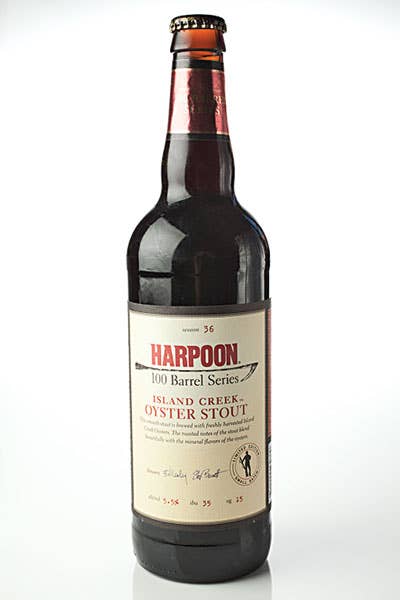 Drinks
Oyster Stout
In this year's SAVEUR 100, we take stock of our favorite things: recipes, people, places. We consider every last one a new classic.
A balance of toasty, malty richness and oceanic brine, real oyster stout is a singularly delectable style of beer that originated in New Zealand in the 1920s, made by dunking oysters in their shells right into the brew kettle. The shells open in the boil, releasing the mollusks' delicious liquor.
At dockside brew houses like Marshall Wharf Brewery in Belfast, Maine, the shellfish is fresh from the water, and oyster stout is on tap. Some breweries have also made bottled versions: smooth, saline Harpoon Island Creek Oyster Stout; Flying Fish Exit 1 Bayshore Oyster Stout, chocolatey with a hint of seaweed; and 2011 Symposium Oyster Stout, as big and briny as the sea itself.