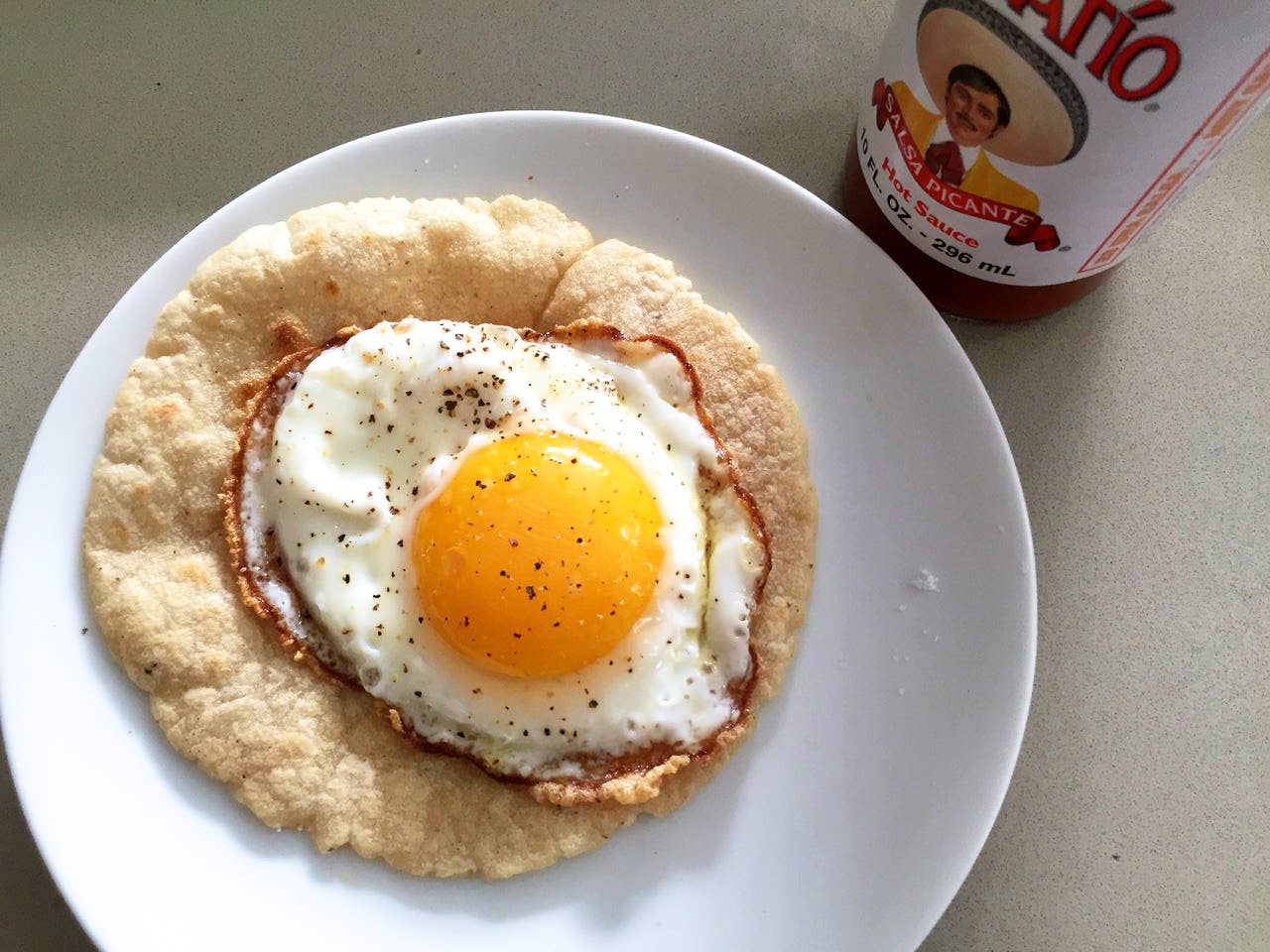 Techniques
Warming Up to Homemade Tortillas
Making your own tortillas is a surprisingly forgiving process
I don't know why it took me so long. Maybe it was because, as the co-owner of a Mexican restaurant, I'd eaten so many good tortillas made by our local tortilleria La Palma that my curiosity had been satiated. Maybe it was because in my hometown of San Francisco words like "artisanal" and "hand-pressed" are so revered—yet so clichéd—that my instinct had been to rebel. Maybe I was lazy, or maybe, and most likely, I'd been inhibited by some latent fear of tortilla failure. Whatever the reason, it took me 43 years—with 18 years of food writing under my belt—to start making my own tortillas. I was inspired to take the plunge after reporting on a two-day taco-trail road trip down Highway 99. Everywhere we went, from the funkiest taco trucks to full-on taquerias, my husband Joe and I were served thick, warm homemade tortillas, pressed to order. After eating them for 48 hours straight, the aroma of a corn tortilla being cooked on a plancha makes you want to curl up with it like a warm and toasty security blanket. Without it, withdrawal symptoms hit you pretty quickly.
So upon our return to San Francisco, I made a beeline for La Palma—the family-owned business that cranks out over 6 million tortillas annually for our Tacolicious restaurants. Out of their tiny store, La Palma sells every shape and size of tortilla, as well as masa fina, the smooth, corn flour-and-lime based dough used to make tortillas. La Palma sells it for $1 a pound. The fact that anything in the Mission District today—a rapidly changing neighborhood now hawking $1.3 million two-bedroom condos—costs $1 a pound is something to be savored.
I purchased two pounds of masa, enough for about 30 tortillas plus some mistakes, as well as a $15 tortilla press, and got to work. (If you're not lucky enough to have access to fresh masa, you can use the widely available Maseca brand of dried masa harina and follow the simple add-water directions, but I can't promise it will be as good.)
It turned out that my fears were for naught. I'm not going to say that making the backbone of Mexican cuisine turns out to be as easy as flipping morning pancakes, but it is a forgiving process. To make a tortilla, heat a dry, cast-iron skillet or griddle over medium-high heat, and scoop up some of the Play-Doh-textured masa, rolling it into a sphere the size of a ping pong ball (or bigger if you desire a larger tortilla—too big and it will be unwieldy, though). To keep it from sticking to the press, place the ball between two plastic bags; I use two medium-sized Ziploc bags and learned the hard way that neither parchment nor wax paper will do. Place the masa in the center of the tortilla press. A gentle press down should yield a tortilla that's the desired ⅛-inch thickness, but you can experiment a bit. To remove the tortilla from the bag, hold it flat on the palm of your hand and gingerly peel off the plastic, flipping it over to your other palm to do the other side.
Carefully lay the tortilla flat on the skillet and let it cook for about 45 seconds until it starts to lift up a bit and dry out around the edges. It should not stick to the pan at this point and can be freckled with a bit of brown. Using calloused fingers or a spatula, flip it over and cook for another 30 seconds. Flip one more time and cook for another 30 seconds, pressing down on it gently with a spatula or your fingertips. Remove from the skillet, wrap the tortilla in a clean dish towel, and place it in a tortilla warmer or anything with a cover. As it sits it'll soften a bit from the steam, which is a good thing. To make more tortillas, roll out all the balls of masa first, then press each one out as you cook them. You can store the tortillas for a couple of days in a plastic bag and rewarm them on a hot skillet, but I think the whole joy of a fresh tortilla is to eat it immediately.
Today, I make tortillas for breakfast and I make them for dinner. I make them when I'm alone as a little treat (it's a great way to procrastinate when you have a story to write). I've filled the tortillas with carnitas, refried black beans, and pickled red onions, topped with a drizzle of salsa macha. I've served them alongside a roasted poblano-chicken soup. I even got creative one day and mixed some chopped cilantro into the masa before I pressed it. But my favorite way to eat a freshly made tortilla is to top it with a crispy, olive-oil-fried sunny-side up egg—preferably from your parents' friend in Sonoma who raises chickens. Sprinkled with kosher salt, freshly ground pepper and a few dashes of Tapatío—to me, that is tortilla perfection.