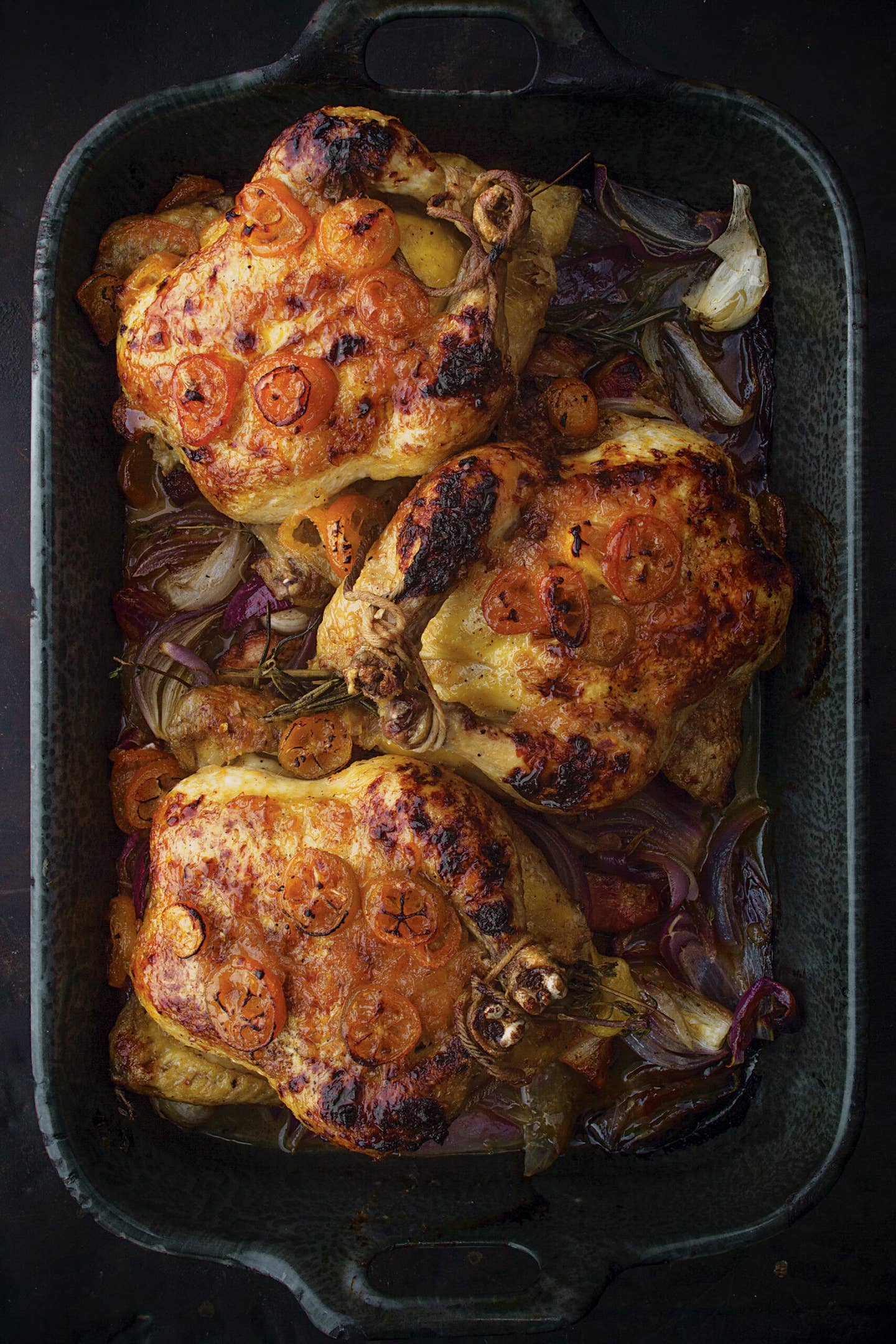 You can make the potatoes ahead of time, and then reheat them in the oven as the hens finish cooking. The potatoes will need five to ten minutes to warm and crisp up.
Make the gelato at least a day in advance—this will allow it to freeze properly, and give you extra time to prepare everything else.
You'll want to cook the ham hock right before serving to keep it crisp, but the rest of the soup can be made up to two days ahead of time.