One Good Find: Levain Bakery Cookies
New York's wildly popular cookies, delivered to your door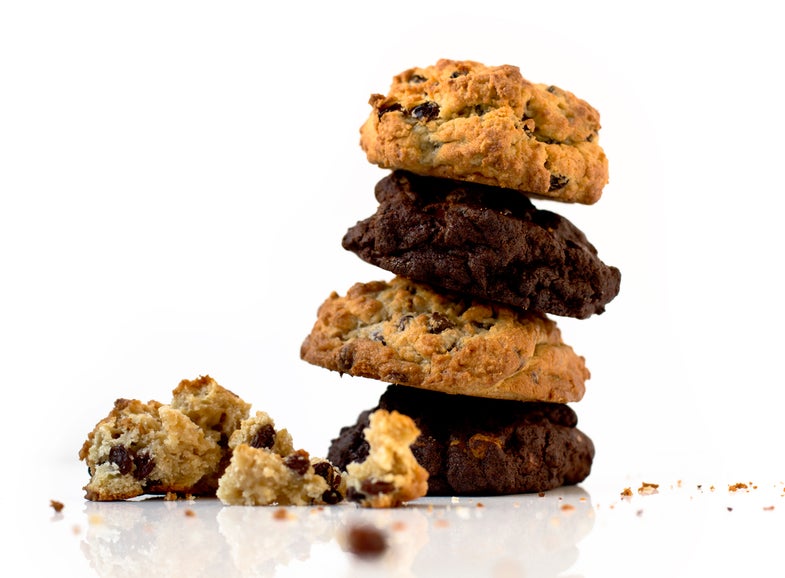 We may earn revenue from the products available on this page and participate in affiliate programs.
When I first discovered Levain Bakery's cookies, I had just moved to Harlem and found I lived blessedly close to one of their Manhattan locations. The bakery quickly became a stop on my neighborhood tour for visiting friends and family, and no matter how highly I praise them, I have yet to be told I've raised expectations too high. Simply put: These are the best cookies you'll ever eat.
The cookies themselves are massive—fistfuls of craggy, melty goodness—and seem to me to be marvels of science: a crispy exterior surrounds a gooey center of buttery dough dotted with the perfect amount of melty chocolate chips. The treats come in four varieties: oatmeal, chocolate chip walnut, chocolate chocolate chip, and peanut butter chocolate chip. Though I personally favor the simplicity of the traditional chocolate chip, every time I've had a bite of a friend's, I momentarily question my devotion. Thankfully, if you're ordering their gift box, you don't have to choose just one; the boxes of four, eight, and 12 cookies are available in variety packs, which means you'll get to decide for yourself which flavor of the world's best cookies really is the best. Good luck!
Levain Bakery Cookie Gift Box, $71 for 12 6-oz. cookies from Levainbakery.com