Recipes
Blueberry Pie Milkshake
This creamy shake with buttery pie crust crumbles and ribbons of fruit filling is the ultimate cooling summer treat.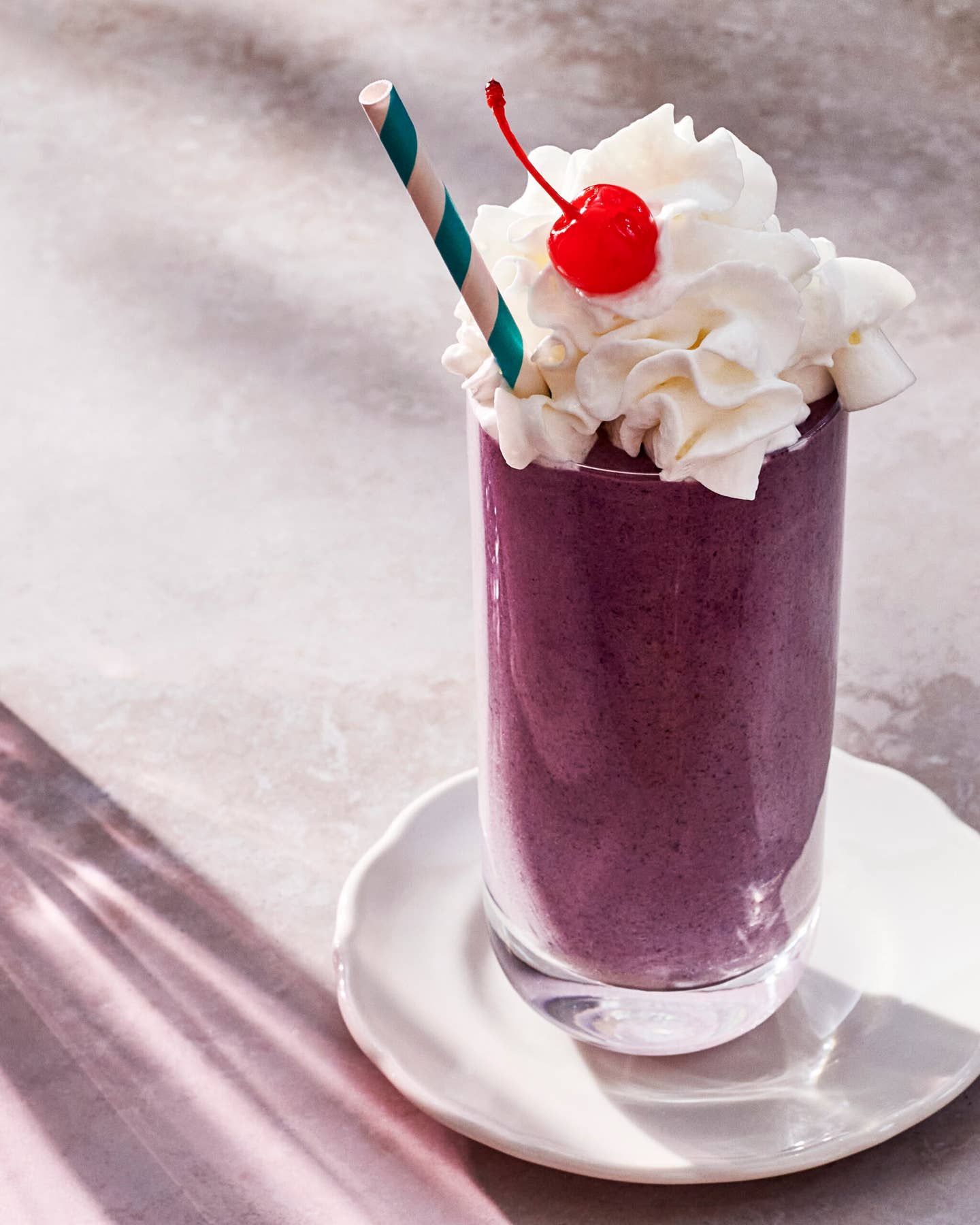 There's nothing better than blueberry pie a la mode—except, perhaps, for the blueberry pie milk shake at Hamburg Inn No. 2 in Iowa City, Iowa. It's exactly what it sounds like: A scoop of vanilla ice cream and a hefty slice of pie go into the blender together, and out comes the ultimate dessert, a creamy shake with buttery crumbles of pie crust and ribbons of gorgeous fruit filling throughout.
This recipe first appeared in the 2013 edition of the SAVEUR 100.
Ingredients
One 3 in.-slice blueberry pie
10 oz. vanilla ice cream, softened
Whipped cream, for serving
Maraschino cherry, for serving
Instructions
Step 1
To a blender, add the pie and ice cream and blend until smooth. Pour into a tall glass. Garnish with whipped cream and a maraschino cherry and serve immediately.