Drinks
Celery Gimlet
This savory take on the classic gin cocktail channels a beloved flavor combo: salt and vinegar.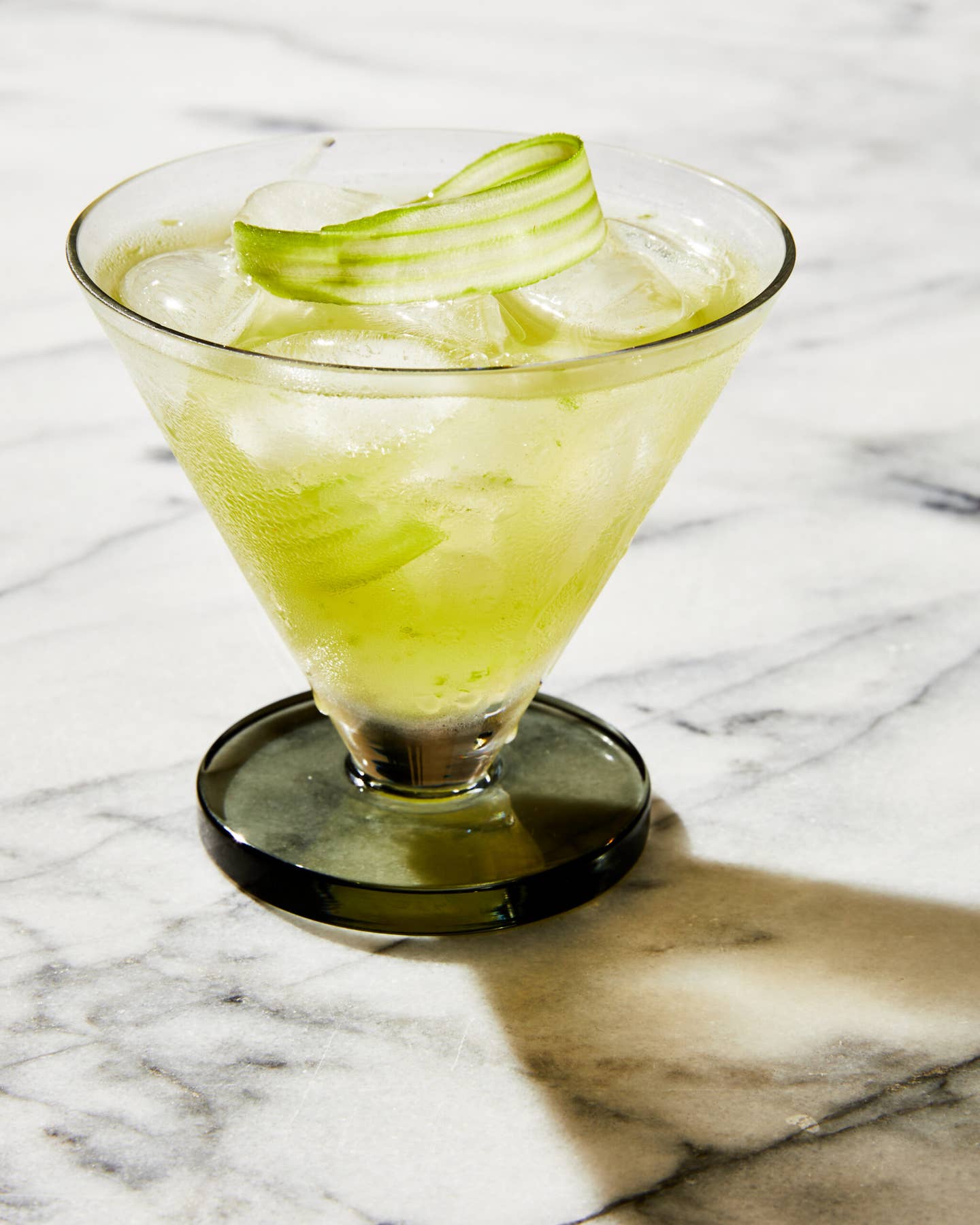 This celery gimlet recipe, which Sarah Bray adapted from a more complicated version served at the now-closed restaurant Saxon + Parole, was inspired by the iconic combination of salt and vinegar. Mixologist Naren Young claims that, when used in cocktails, these flavors "hit your palate in places that other ingredients and acids simply don't." Make your own syrup at home with our simple syrup recipe. Look for celery bitters at a liquor store, or online.
Ingredients
2 celery stalks, one cut crosswise into ½-in. pieces, one for garnish
Pinch kosher salt
2 oz. gin
¾ oz. fresh lime juice
½ oz. simple syrup
¼ oz. green chartreuse
⅛ oz. white-wine vinegar
2 dashes celery bitters
Instructions
Step 1
In a cocktail shaker, muddle the celery and salt well.
Step 2
Fill a rocks glass with ice cubes. To the shaker, add the gin, lime juice, simple syrup, chartreuse, white-wine vinegar, celery bitters, and enough ice cubes to fill it about halfway. Shake well and strain into the glass. Garnish with a celery stalk and serve immediately.