Recipes
Chimichurri
Francis Mallmann's go-to accompaniment for grilled steak.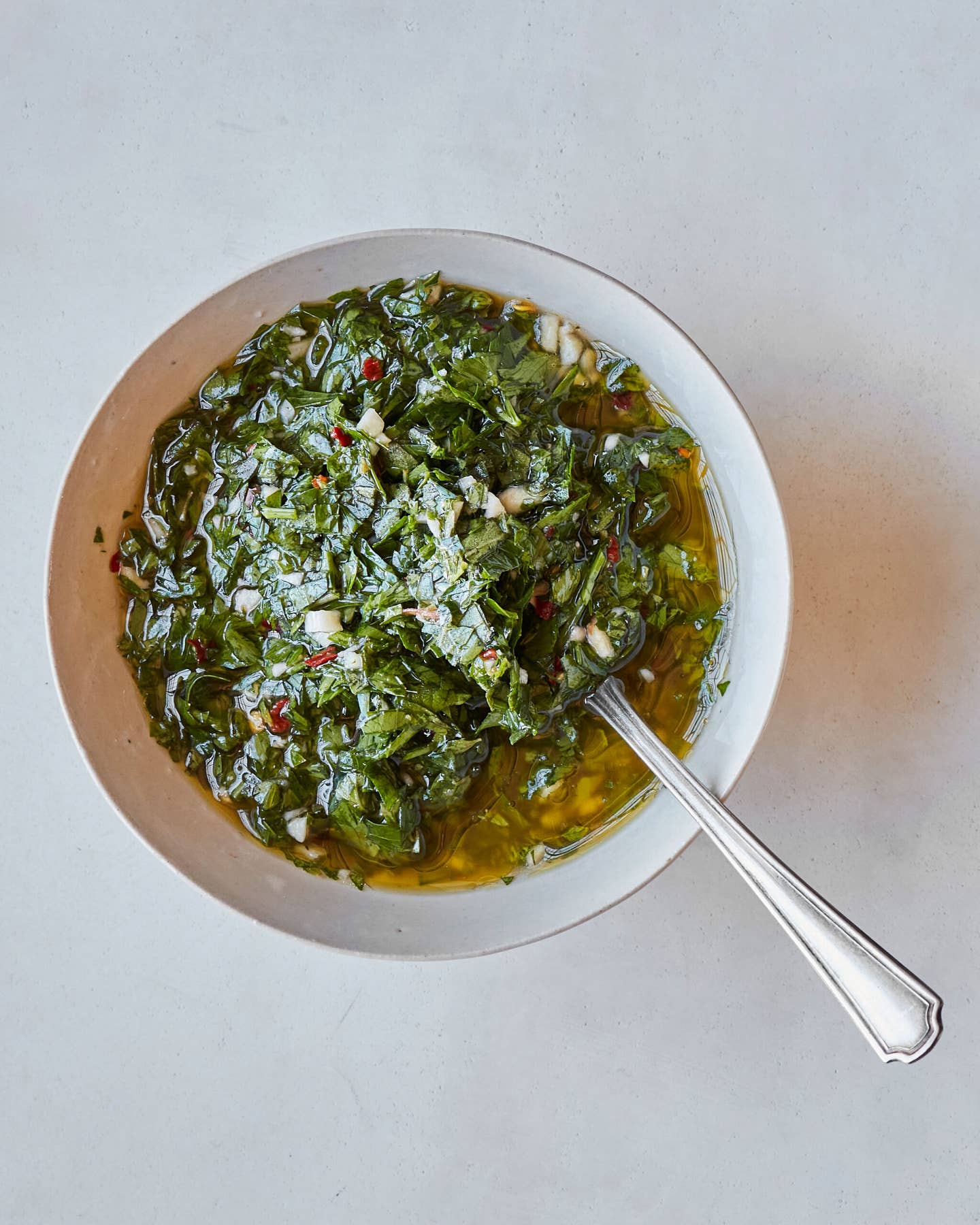 A saltwater brine prevents fresh herbs from discoloring in this zesty chimichurri, adapted from a recipe in Argentine chef Francis Mallmann's Seven Fires. The bright condiment pairs beautifully with steak, vegetables, and crunchy bread served straight off the grill.
Ingredients
1 Tbsp. kosher salt
1 cup finely chopped fresh parsley
¾ cup finely chopped fresh oregano
8 garlic cloves, finely chopped
1½ tsp. crushed red chile flakes
⅓ cup extra-virgin olive oil
¼ cup red wine vinegar
Freshly ground black pepper
Instructions
Step 1
In a small pot, bring the salt and 1 cup water to a boil. Remove from the heat and set aside to cool to room temperature.
Step 2
To a small bowl, add the parsley, oregano, garlic, chile flakes, olive oil, vinegar, and black pepper. Stir in the saltwater brine, then let the chimichurri sit at room temperature for at least 30 minutes and up to 3 hours. Use the chimichurri immediately, or transfer to an airtight container and refrigerate for up to 3 weeks.