Recipes
Cucumber Pepper Slaw
Step away from the cabbage.
Serves

serves 4-6

Cook

50 minutes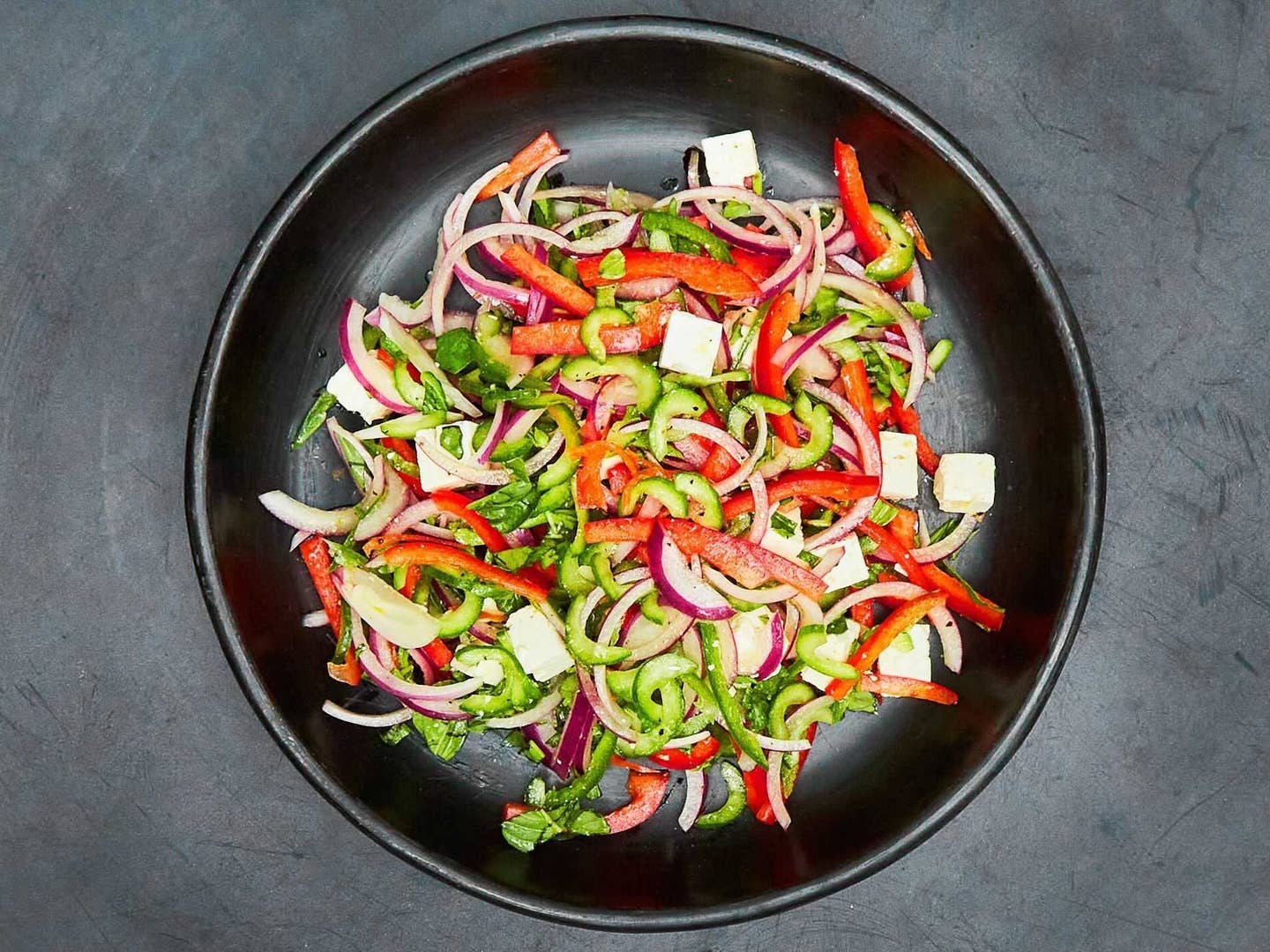 This zesty slaw comes from Kansas-based photographer James Roper, who tenderizes the thinly sliced cucumber with kosher salt. Three types of peppers complement the slightly pickled cucumbers to make the perfect late summer salad. It's a light and refreshing accompaniment for any barbecue or a tangy topping for grilled meat and seafood.
Ingredients
1 large cucumber, split lengthwise, seeded, and thinly sliced crosswise
1 tbsp. kosher salt
1⁄3 cup olive oil
1⁄4 cup rice vinegar
1⁄2 tsp. sugar
Freshly ground black pepper
1 habanero chile, seeded and thinly sliced
1 jalapeño chile, seeded and thinly sliced
1 red bell pepper, seeded and thinly sliced
1 small red onion, thinly sliced
3 oz. feta, cut into 1/2" pieces (optional)
1⁄3 cup coarsely chopped basil
Instructions
Step 1
Toss cucumber and salt in a colander set in the sink; let drain for 15 minutes. Spread the cucumber onto paper towels and pat dry.
Step 2
In a large bowl, whisk together the oil, vinegar, sugar, and black pepper. Add the cucumbers, chiles, bell pepper, onion, feta (if using), and the basil, and toss to coat. Set aside for 30 minutes before serving at room temperature.