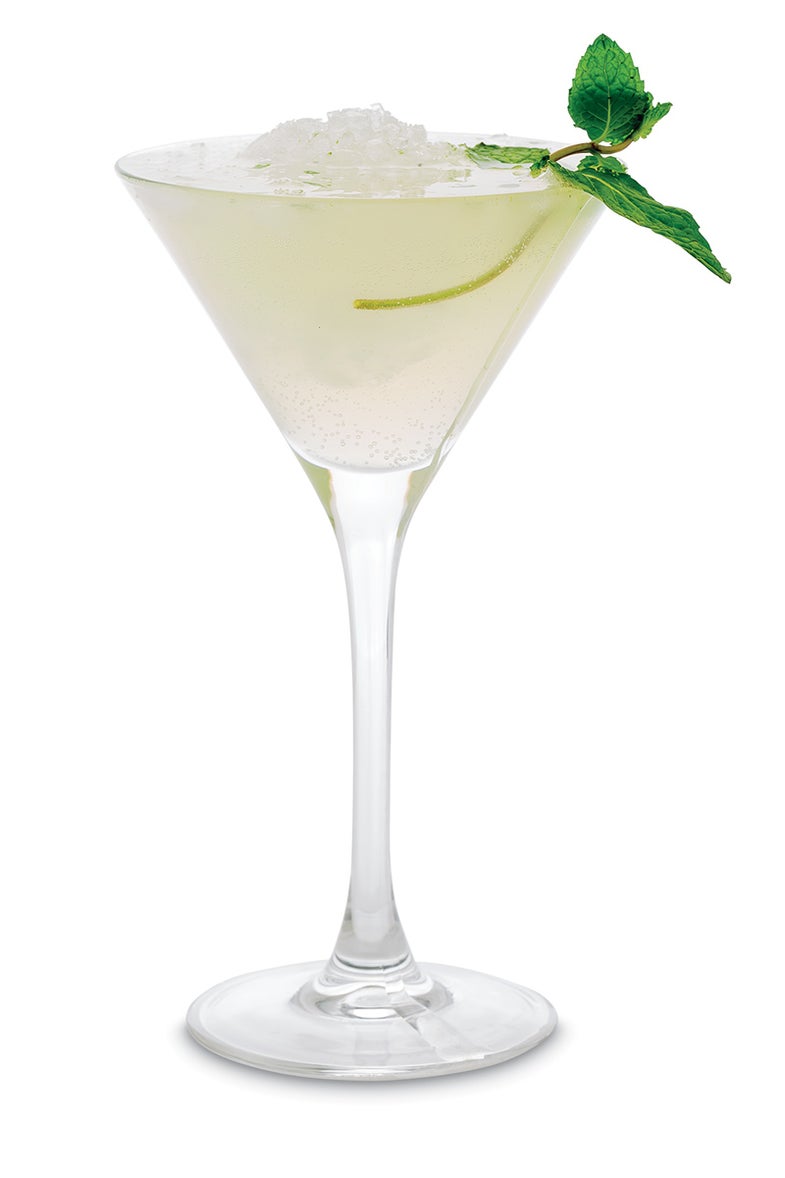 According to Ted Haigh's Vintage Spirits and Forgotten Cocktails (Quarry Books, 2009), the Moscow Mule—a simple mix of vodka, ginger beer, and lime juice—was devised by Smirnoff owner John Martin and his pal Jack Morgan of L.A.'s Cock and Bull Tavern, who had branded a ginger beer. The drink has since inspired a myriad variations; at New York City's Pegu Club, Audrey Saunders serves this riff made with gin and mint. This recipe first appeared in SAVEUR DRINK Issue #1 with the story "Nice Spice."
Gin-Gin Mule
A riff on the classic Moscow Mule, this version substitutes gin for vodka and adds the refreshing addition of muddled mint.
Ingredients
10 mint leaves
1 oz. simple syrup
3⁄4 oz. lime juice
1 1⁄2 oz. gin
2 oz. ginger beer
Mint sprig, for garnish
Instructions
Muddle mint leaves, simple syrup, and lime juice in a cocktail shaker. Add gin and fill with ice. Shake and strain into an ice-filled cocktail glass; top with ginger beer and garnish with a mint sprig.