Seared Scallops with Steamed Brussels Sprout Leaves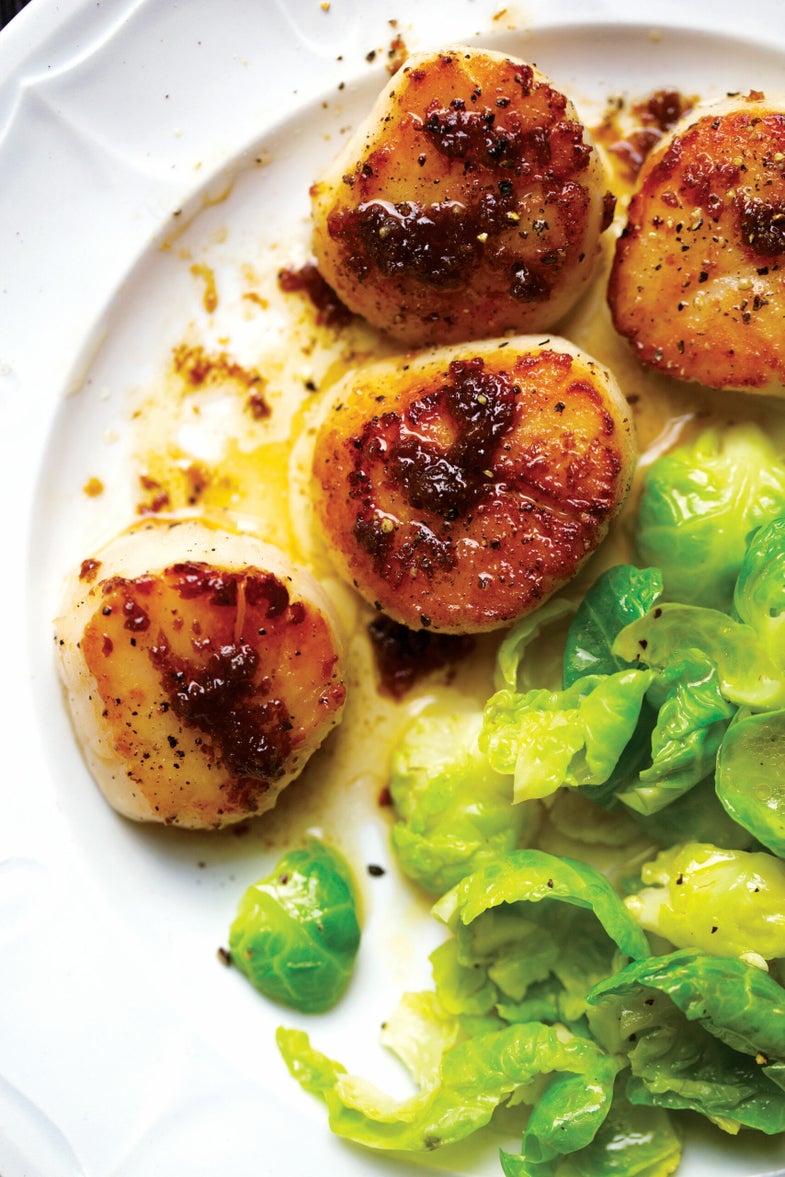 The umami-rich combination of ginger and soy sauce in this scallop dish from Margaux Laroche of Domaine d'Henri is an unusual yet perfect pairing for a glass of crisp chablis.
Yield: serves 2
Ingredients
1 lb. brussels sprouts, trimmed
5 tbsp. olive oil
8 medium sea scallops (about 1 lb.)
Kosher salt and freshly ground black pepper, to taste
1 tbsp. fresh lemon juice, plus zest of 1 lemon
4 tbsp. unsalted butter
1 (1½") piece ginger, peeled and grated
1 tbsp. soy sauce
Instructions
Using a paring knife, and working with 1 sprout at a time, insert the tip of the knife just outside the stem end of the sprout and twist the sprout around the knife to release the core. Using your fingers, separate individual leaves and set aside; discard cores.
Heat 2 tbsp. oil in a 12″ non-stick skillet over high. Season scallops with salt and pepper; cook, flipping once, until browned, 4–6 minutes. Meanwhile, bring a 4-qt. saucepan of salted water to a boil. Cook leaves 1 minute; drain and transfer to a bowl. Stir in remaining olive oil, the lemon juice, salt, and pepper. Divide scallops and leaves between plates; keep warm. Add butter to skillet and melt over medium-high; cook ginger 1 minute. Stir in soy sauce and pepper; spoon sauce over scallops and garnish with lemon zest.