Recipes
Tofu, Long Bean, and Crispy Shallot Salad with Black Bean Vinaigrette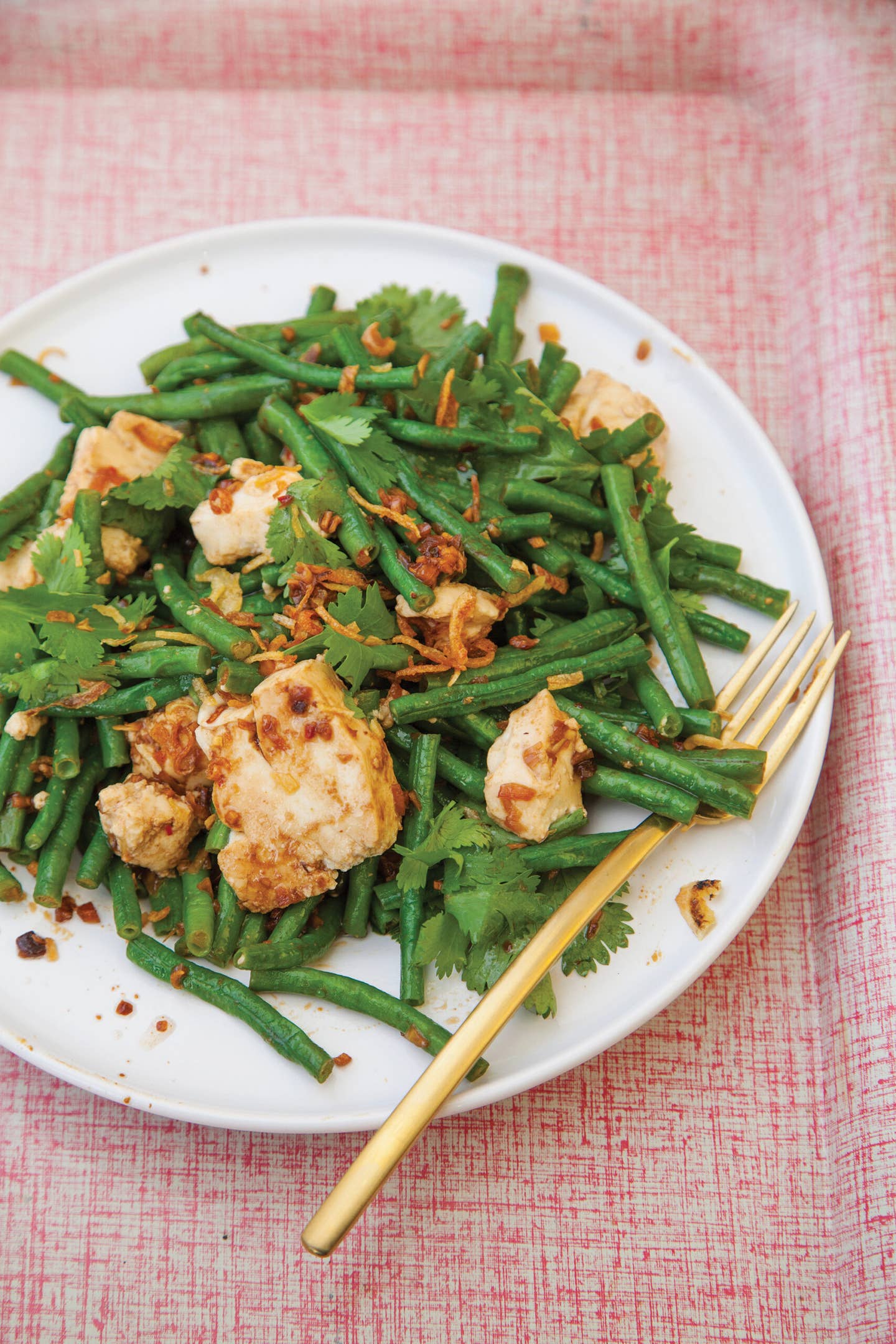 Crisp-tender Chinese long beans pair with silky tofu and an umami-rich dressing for this simple chilled salad from chef Matt Wilkinson. This recipe first appeared with the 2015 SAVEUR 100 item Salad All Day.
Ingredients
3 tbsp. light soy sauce
1½ tbsp. Chinese black bean paste
1 tbsp. rice vinegar
1 (1") pieces piece ginger, peeled and minced
1 shallot, minced
1 small red Thai chile, seeded and minced
1⁄2 cup canola oil
14 oz. Chinese long or regular green beans, cut into 2" pieces
10 oz. silken tofu, cut into 8 pieces
1⁄2 cup packed cilantro leaves
2 tbsp. fried Asian shallots from a jar
Instructions
Step 1
Whisk soy sauce, bean paste, vinegar, ginger, shallot, and chile in a bowl; slowly drizzle in oil and whisk until vinaigrette is emulsified. Bring a 4-qt. saucepan of water to a boil. Cook beans until crisp-tender, about 3 minutes; drain and transfer to a bowl. Add half the reserved vinaigrette and half each of the tofu and cilantro; toss to combine and transfer to a serving platter. Top with remaining tofu and drizzle with remaining vinaigrette. Garnish with remaining cilantro and the shallots.