Recipes
Tuna Melt Sandwich
The diner classic is easy to master with a few key ingredients—and a generous helping of cheese.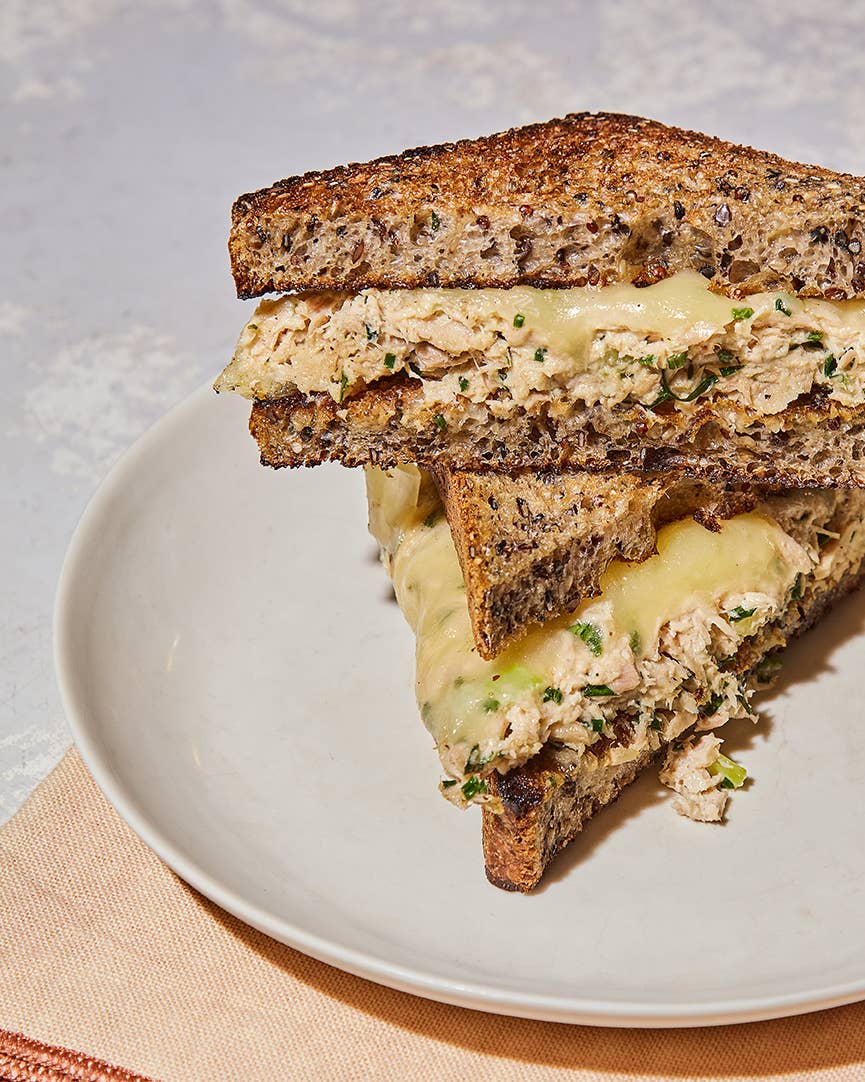 Canned tuna is an often overlooked, extremely versatile delight. If you prefer to use the water-packed version for this classic tuna melt recipe, drain off the liquid before mixing and increase the amount of mayonnaise called for to half a cup.
This recipe originally ran alongside Colman Andrews' 2003 article, "Greater Tuna."
Ingredients
Two 6-oz. cans oil-packed tuna, oil reserved
⅓ cup mayonnaise, plus more
1 tsp. fresh lemon juice
½ celery rib, finely chopped
¼ cup finely chopped chives
2 Tbsp. finely chopped parsley leaves
Kosher salt and freshly ground black pepper
Eight ½-in. slices multigrain, caraway rye, or other hearty bread
1 cup coarsely grated Swiss, cheddar, or Monterey Jack cheese
Instructions
Step 1
In a medium bowl, use a fork to break up the tuna into its reserved oil. Mash the mayonnaise and lemon juice into the tuna, adding a bit more mayonnaise if necessary, until the mixture has the consistency of a coarse purée. Stir in the celery, chives, and parsley, then season to taste with salt and black pepper.
Step 2
Preheat the broiler. Lightly toast bread, then divide the tuna salad equally among 4 of the slices. Top each serving of tuna salad with ¼ cup of the cheese, then broil until the cheese is melted but not browned, about 1 minute. Top with the remaining toast slices, slice each tuna melt in half if desired, and serve hot.