Recipes
Vada Pav (Southern Indian Potato Sliders)
Transport yourself to the beaches of Mumbai with this beloved street food.
Serves

serves 12

Cook

2 hours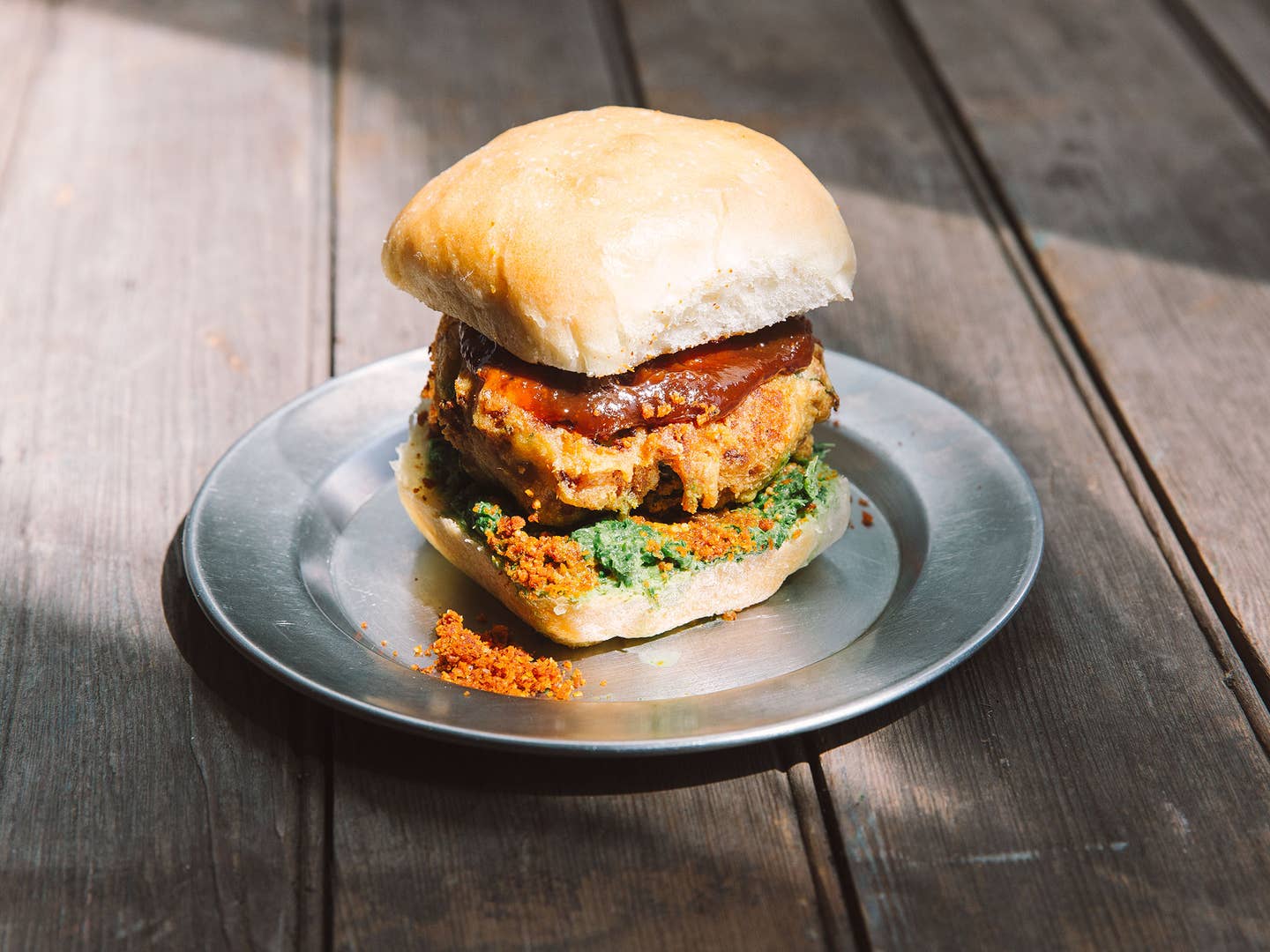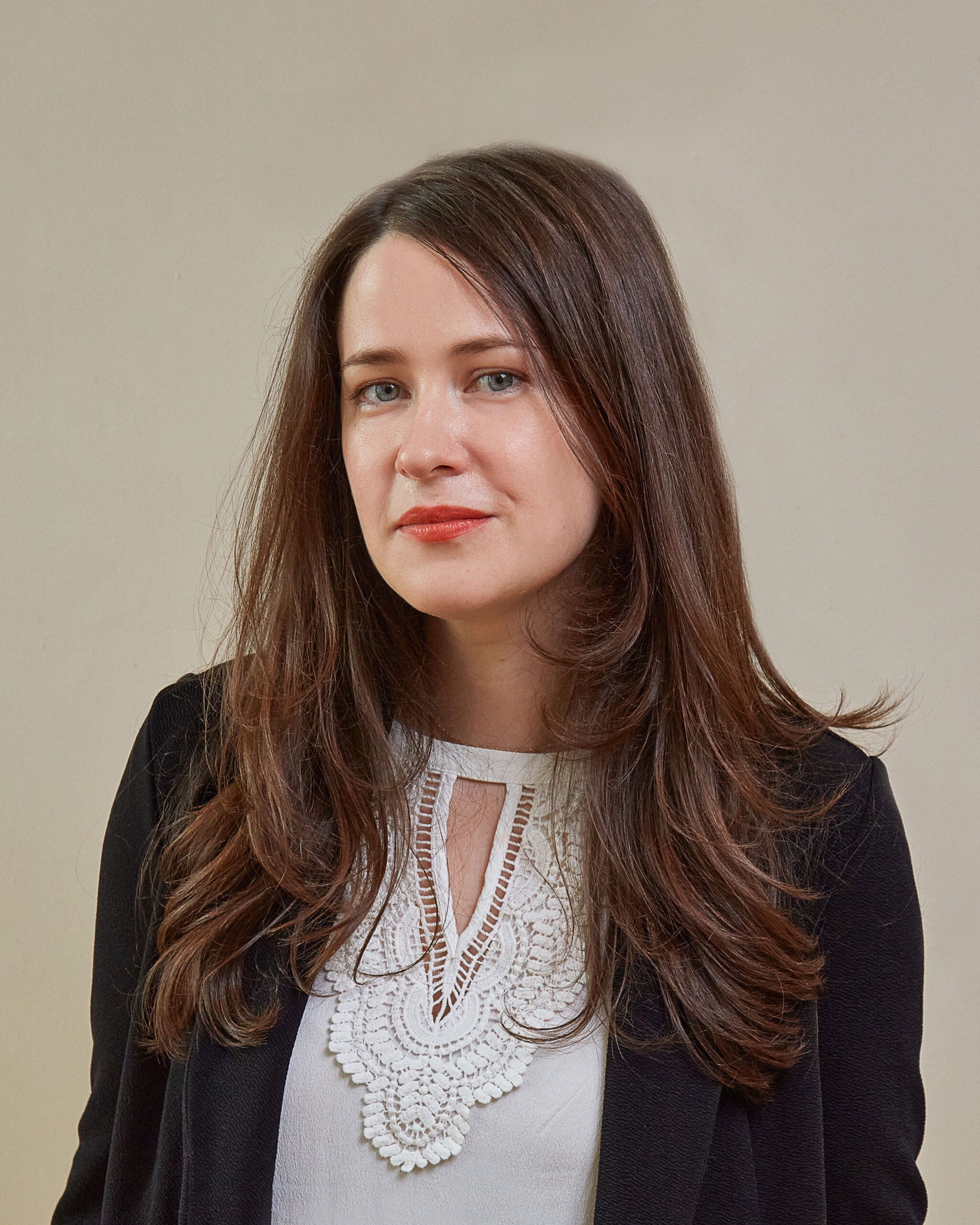 ---

These starchy potato sandwiches are a popular beachside snack in Mumbai. In this vada pav recipe adapted from one served at the late chef Floyd Cardoz's now-shuttered New York City restaurant, Paowalla, fluffy Goan-style white rolls are filled with a crispy fried potato patty, sweet and hot chutneys, and a garlicky powdered chile-coconut condiment.
Ingredients
8 medium yellow potatoes (4 lb.)
2 tbsp. mustard oil
2 tsp. mustard seeds
2 tsp. cumin seeds
Pinch asafoetida (hing)
1½ tsp. ground turmeric, divided
1 tsp. ground coriander
12 curry leaves
1 small onion, minced (1 cup)
4–6 green bird's eye chiles, thinly sliced
½ cups chopped cilantro
3 cups chickpea flour
1 tsp. baking soda
Kosher salt
Canola oil, for frying
12 small, soft white rolls, homemade or store-bought
Mint chutney, tamarind chutney, and dry garlic chutney, to serve
Instructions
Step 1
In a large pot, add the potatoes and enough cold water to cover. Bring to a boil, and cook until tender, 35–40 minutes. Drain, set aside to cool slightly, then use a kitchen towel to remove and discard the skins. Pass the potatoes through a ricer into a medium bowl (alternatively, place the potatoes in a medium bowl and mash gently with a fork), then gently fold in the cilantro.
Step 2
In a large skillet, heat the mustard oil over high heat until smoking. Add the mustard seeds and cumin seeds and cook until they begin to pop. Stir in the asafoetida, 1 teaspoon ground turmeric, and the coriander and cook a few seconds more, then add the curry leaves and cook until they blister and turn bright and glossy, 5–10 seconds. Add the onion and chiles, then lower the heat to medium and cook, stirring occasionally, until the onions are translucent but not yet browned, 5–7 minutes. Transfer the onion mixture to the bowl with the potatoes; season with salt and stir gently to combine, then set aside until cool enough to handle.
Step 3
Shape the cooled potato mixture into 12 even patties, about 4 ounces each or ½ cup of mixture per patty. Place on a plate and transfer, uncovered, to the freezer to firm slightly.
Step 4
Prepare the batter: In a medium bowl, whisk the chickpea flour, baking soda, and the remaining ½ teaspoon turmeric to combine. Season to taste with salt, then whisk in 1½ cups of cool water to make a smooth, thick but pourable batter. Set aside to rest for 15 minutes.
Step 5
Fry the patties: Fit a heavy-bottomed pot with a deep-fry thermometer and add oil to a depth of 2 inches. Cook over medium-high heat until the oil reaches 350°F. Line a large, rimmed baking sheet with paper towels and set it by the stove.
Step 6
Remove the potato patties from the freezer and dredge them in the batter to coat. Working in batches so as not to overcrowd the pan, carefully drop the patties into the oil. Stir immediately to prevent them from sticking to the pan or each other, then cook, turning once, until evenly golden, crispy, and warmed through, 4–5 minutes per batch. Remove with a spider skimmer or slotted metal spoon and drain on the lined baking sheet while you finish frying the rest of the patties.
Step 7
Slice the buns in half, smear the tops with green chutney and place the potato patties on the bottoms. Spread the patties with sweet tamarind chutney and sprinkle generously with the dry garlic chutney. Replace the top buns and serve hot.