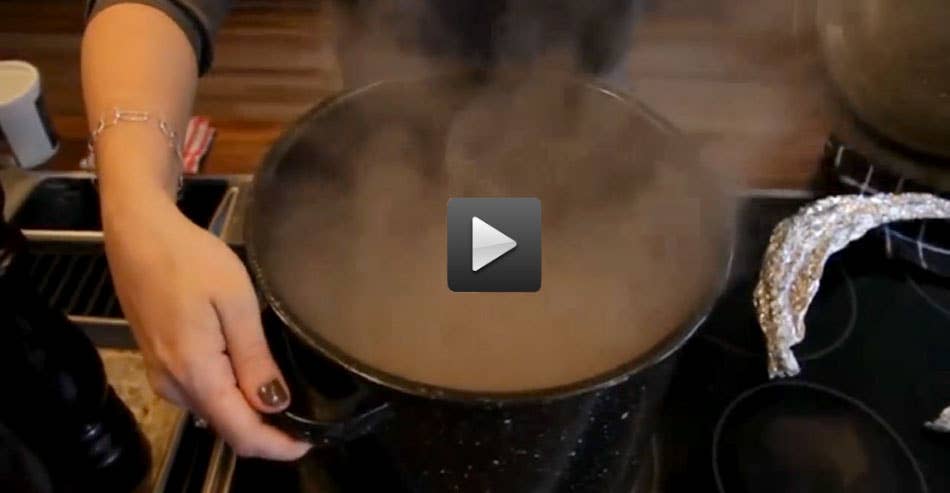 Techniques
How to Make a Stovetop Smoker
The rich flavors of smoked meat are closer than you think: all you need is a pot, foil, and a steamer insert to make a stovetop smoker.
We love the rich, warming flavor of smoked meats, but it can be annoying to have to rely on the weather to get to an outdoor grill, and indoor smokers can be expensive to buy and frustrating to store. Fortunately, we've got a beyond-simple technique for making a stovetop smoker out of equipment we already have in the kitchen: a pot, some foil, and a metal steamer insert.
what you'll need
A large pot
A metal steamer insert

Aluminum foil
Wood shavings, like those from Camerons
Put a piece of foil on the bottom of the pot
Sprinkle it with a few tablespoons of wood shavings — oak or maple for chicken or pork; something milder like alder for salmon
Top with another layer of tinfoil, and put in the steamer insert as flat as it will go
Place the chicken, fish, pork, etc. on top of the steamer, leaving room for the smoke to circulate
Close the pot, and generously scrunch foil around the edges of the lid, to ensure no smoke can get out
Put the pot over high heat on the stove for about 5 minutes or until smoking
Lower the heat to medium-low and cook about 10-15 minutes for small cuts like chicken or fish, or 30-40 minutes for large cuts like pork shoulder (which might still need finishing in the oven)
Shut off the heat, and let the food rest in the smoker for about 10 minutes
Remove the foil. If the meat is cooked through, it's ready to eat right now, or transfer it to a sheet pan and finish in the oven.