Friday Cocktails: Su Jung Kwa
Name for the spicy-sweet traditional Korean tea, this rye-spiked cocktail is a perfect winter warmer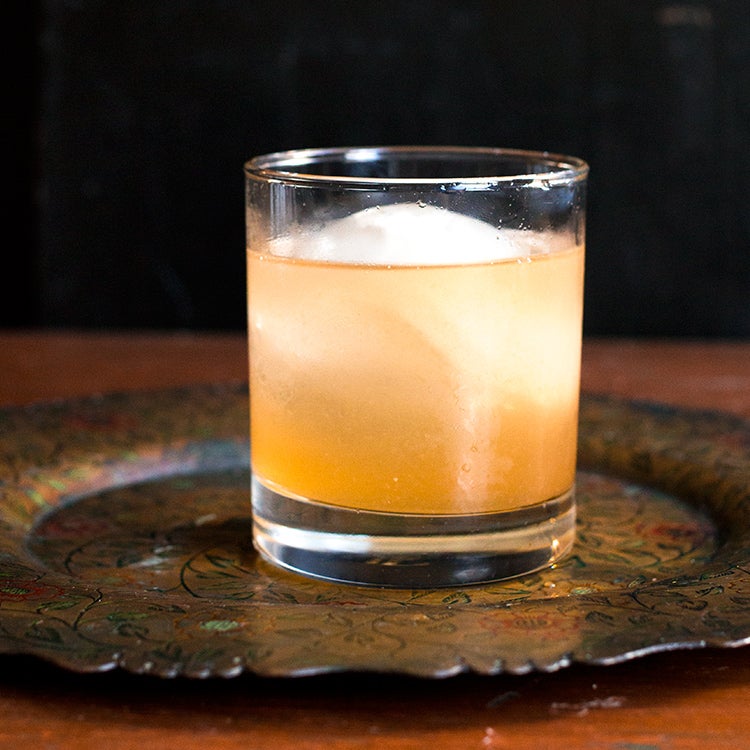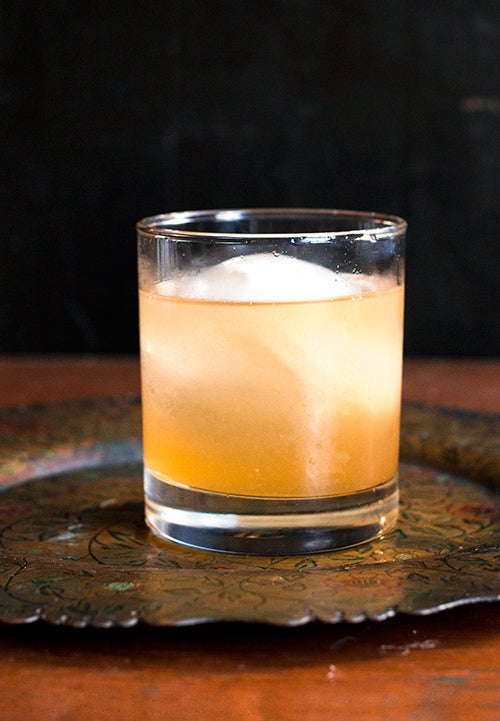 Rye-Spiked Cinnamon Tea (Su Jung Kwa)
Su jung kwa is a traditional Korean tea made from cinnamon, ginger, spices, sweet dried dates, and pine nuts that's commonly served as an after-dinner drink or dessert. Rye whiskey gives the drink an untraditional kick.
I'd been dying to eat at Danji, chef Hooni Kim's Korean restaurant in New York City, ever since I heard it was going to open—I grew up eating traditional Korean food, so I couldn't wait to try the dishes from one of the first Korean restaurants to garner acclaim at the level of a Michelin star. When I finally got the chance to visit, I found myself more excited by what I was about to drink than by what I was about to eat. That's not to say that I didn't enjoy the food (it was fantastic), but when I saw that the menu listed a cocktail that combined su jung kwa—a traditional Korean tea made from cinnamon, dried jujube fruits, and ginger—and rye whiskey, I knew before it had even touched my lips that I had just discovered my new favorite cocktail.
Su jung kwa tea is a common after dinner drink, which is usually served as a dessert. I remember trying it for the first time after a meal of cold buckwheat noodles and grilled marinated beef and instantly falling in love with its delicate balance of mouth numbing spiciness and natural sweetness. In Danji's su jung kwa cocktail, both the tea and the rye whiskey have sweet and spicy notes that meld together perfectly on your palate, while the added aroma of the orange and bitters revives your olfactories, bringing everything to life. If you're looking for something to warm you up on a cold night after a hearty meal, the su jung kwa is a perfect choice.