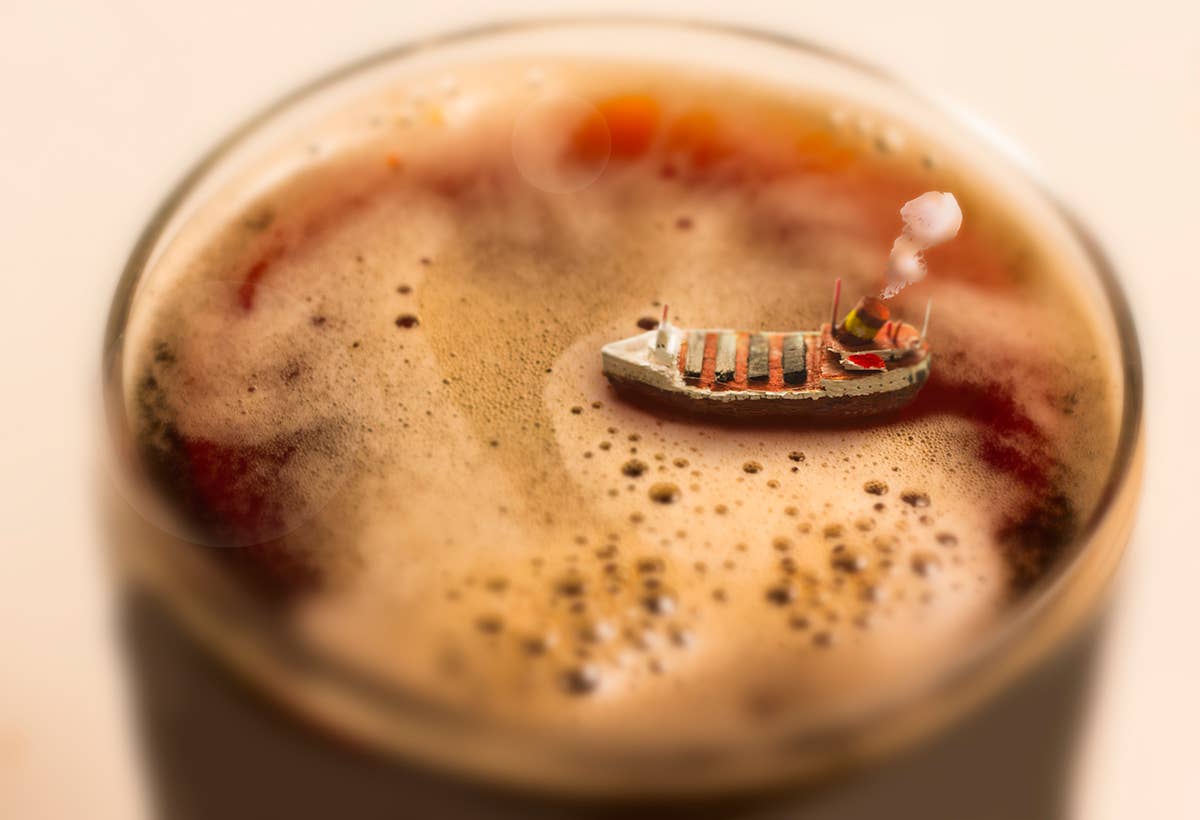 Drinks
The Brew: Great Lakes Brewing Co.'s Edmund Fitzgerald Porter
An American-style porter is the perfect cold weather beer
One of Cleveland's great treasures is a world-class brewery on the west side of town called Great Lakes Brewing Co. I first got to know the brewery when I was a penniless graduate student, eager to learn about craft beer but too broke to afford anything more expensive than Milwaukee's Best. Whenever I found myself with a few extra dollars at the end of the month, I would hop in my station wagon and drive to the west side of town for a delicious pint or two at the brewpub. Great Lakes has been around since 1988, which on the American craft beer timescale means it's practically ancient. They brew a killer selection of crisp lagers, hoppy IPAs, and robust stouts, but my favorite, especially during the colder months (of which Cleveland has plenty), has always been their toasty Edmund Fitzgerald porter.
The name derives from the SS Edmund Fitzgerald, an ill-fated, 750-ft shipping freighter that regularly docked along Cleveland's Lake Erie waterfront and ultimately sank during a treacherous winter storm on Lake Superior in November 1975. (The following year, it was forever memorialized in song by Gordon Lightfoot.) It's a fitting moniker because porter beers, which originated during the late seventeenth and early eighteenth centuries in Great Britain, were named for dock workers who unloaded cargo from freight vessels.
Eighteenth-century British porters were murky, astringent libations, typically served warm and flat and stored in less-than-sanitary wooden barrels (ever had beer fermented with brettanomyces? Well, it's Greek for "British fungus" because the yeast was first discovered in British porter barrels). But the style has evolved over the years: Modern-day versions are still murky and blackish-brown in color, but they're also relatively sweet, with aromas of caramel, toffee, and black licorice. Edmund Fitzgerald is a textbook example of American-style porters, which tend to be hoppier than their British brethren while still maintaining the classic bittersweet chocolate and roasted coffee profile.
It's a great beer for winter because it's meant to be poured on the warmer end of the spectrum—around 50 degrees Fahrenheit, as opposed to 38–40 degrees for a pilsner. The relative warmth in the glass along with the robust chocolate and spice notes make it both refreshing and comforting on a chilly day and perfect for pairing with hearty winter fare.
_Great Lakes Brewing Co. Edmund Fitzgerald Porter is available in many parts of the country, particularly on the East Coast, for about $10 a six-pack.