Shopping & Reviews
The Best Ways to Keep Your Pots and Pans Organized
These cookware storage units will make it easy to find space for all your kitchen tools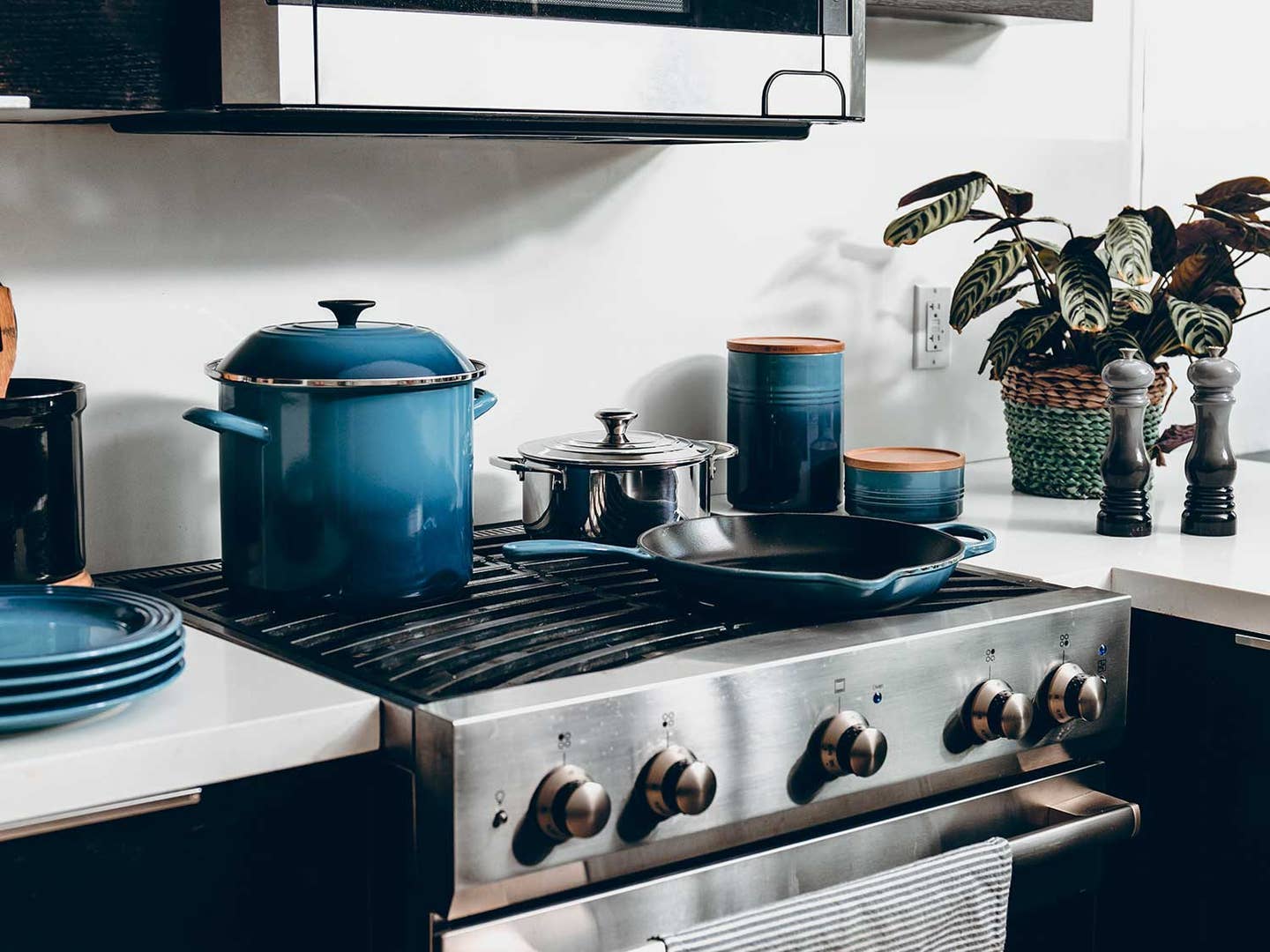 Arguably the most important tools to properly store in the kitchen are your main cooking vessels: pots and pans. Sauce pans, sauté pans, cast iron skillets, non-stick frying pans, dutch ovens, stock pots, and possibly more — configuring how and where you'll find the space to store it all is the woe of cookware enthusiasts who take preserving the quality of their tools seriously. But there are plenty of storage solutions that will suit differently-structured kitchens.
These five different organization systems will make sure your pots and pans are kept safely, and in a way that makes sense.
Best Small Rack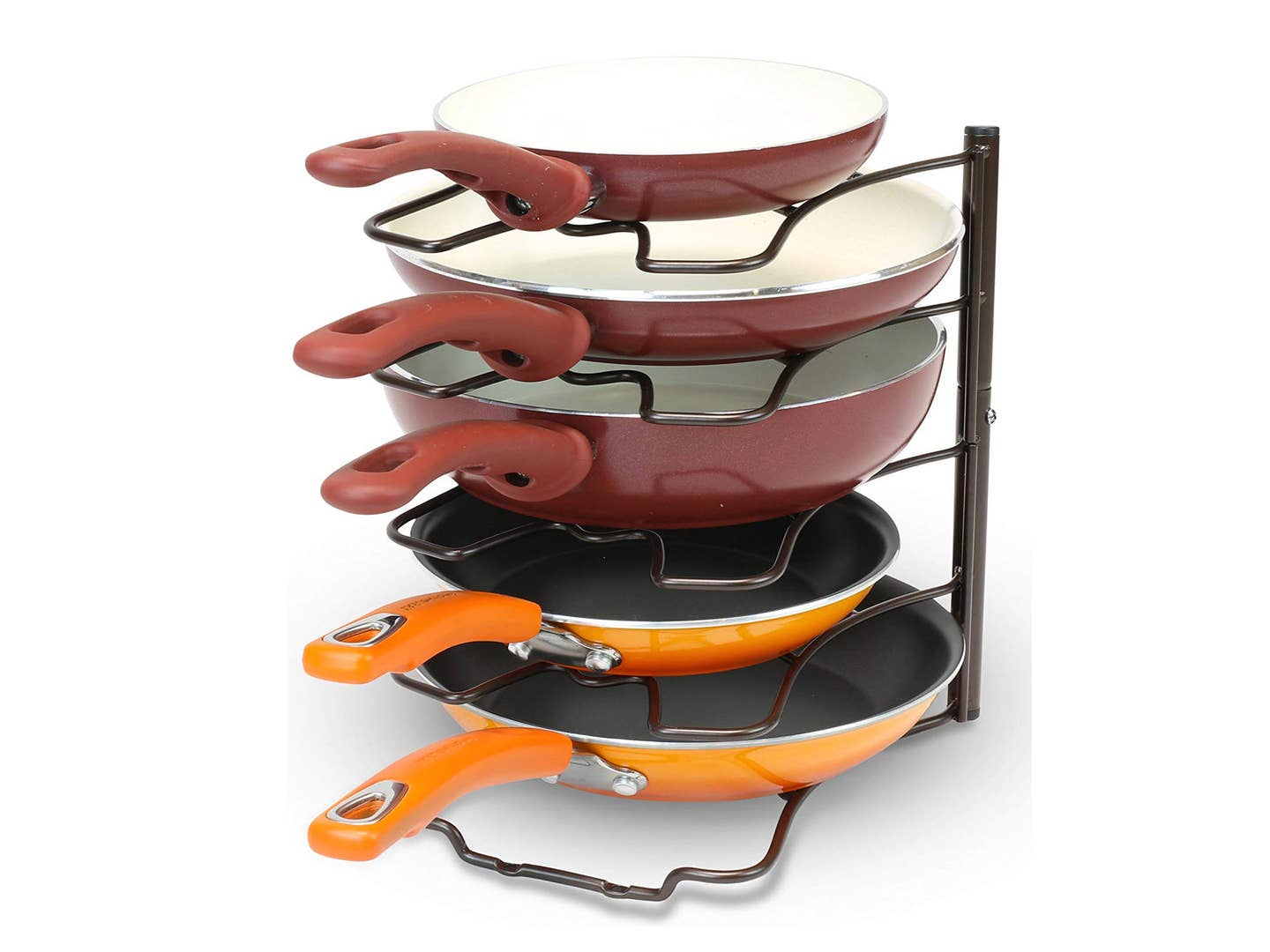 This DecoBros unit is specifically designed for pans and lids, and can be assembled to work for your kitchen's space. The organizer can be oriented either vertically or horizontally, and accommodates up to five pans with vertical installation and four for horizontal. The rack can be placed atop your kitchen counter, or inside a cabinet.
Best Large Rack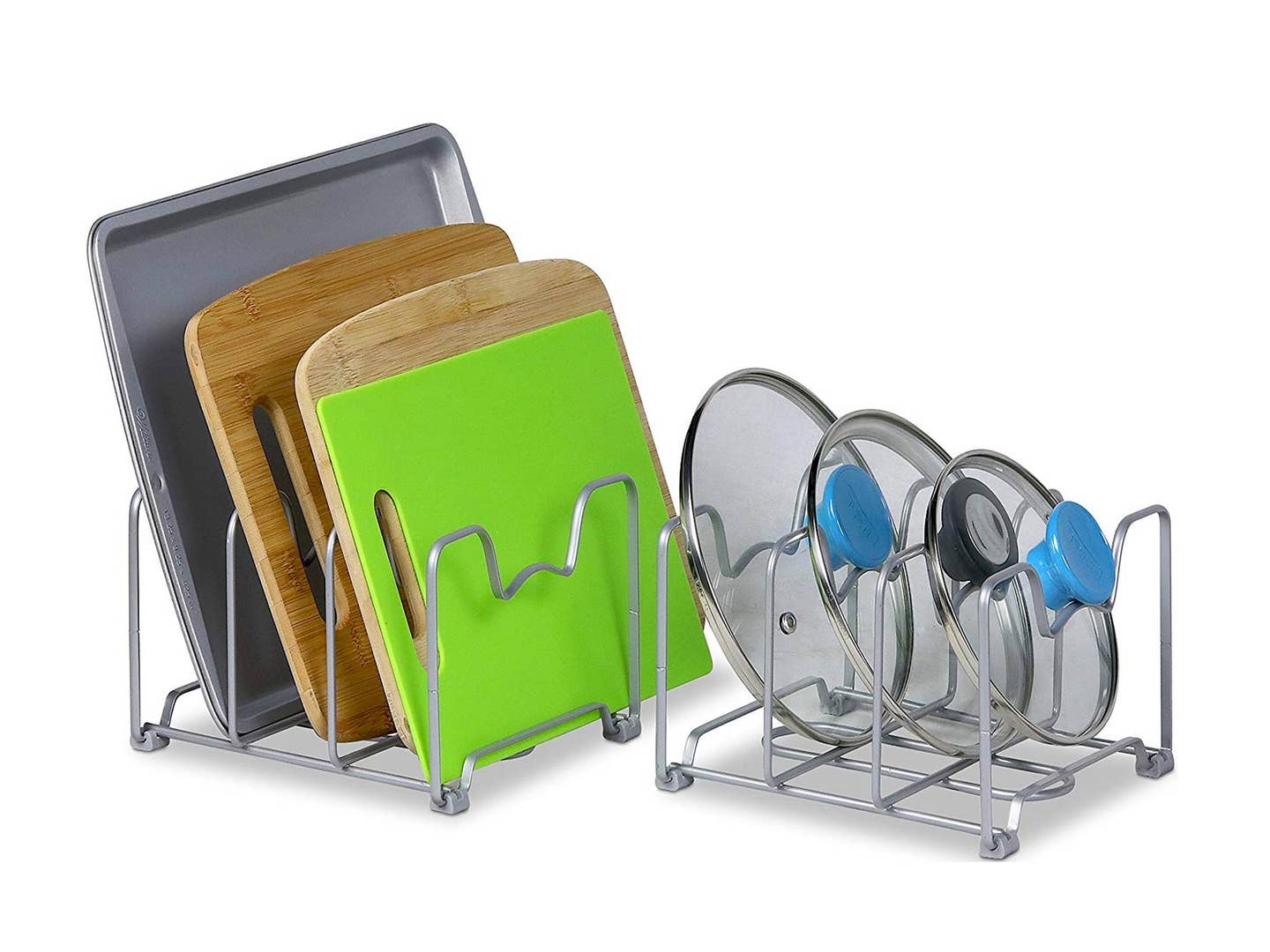 Simple Houseware's organizer comes with two sets of three-compartment racks that fit pot lids, cutting boards, pans, and bakeware. Each stand comes with rubber feet, which protects whatever surface you decide to place them on.
For Large Spaces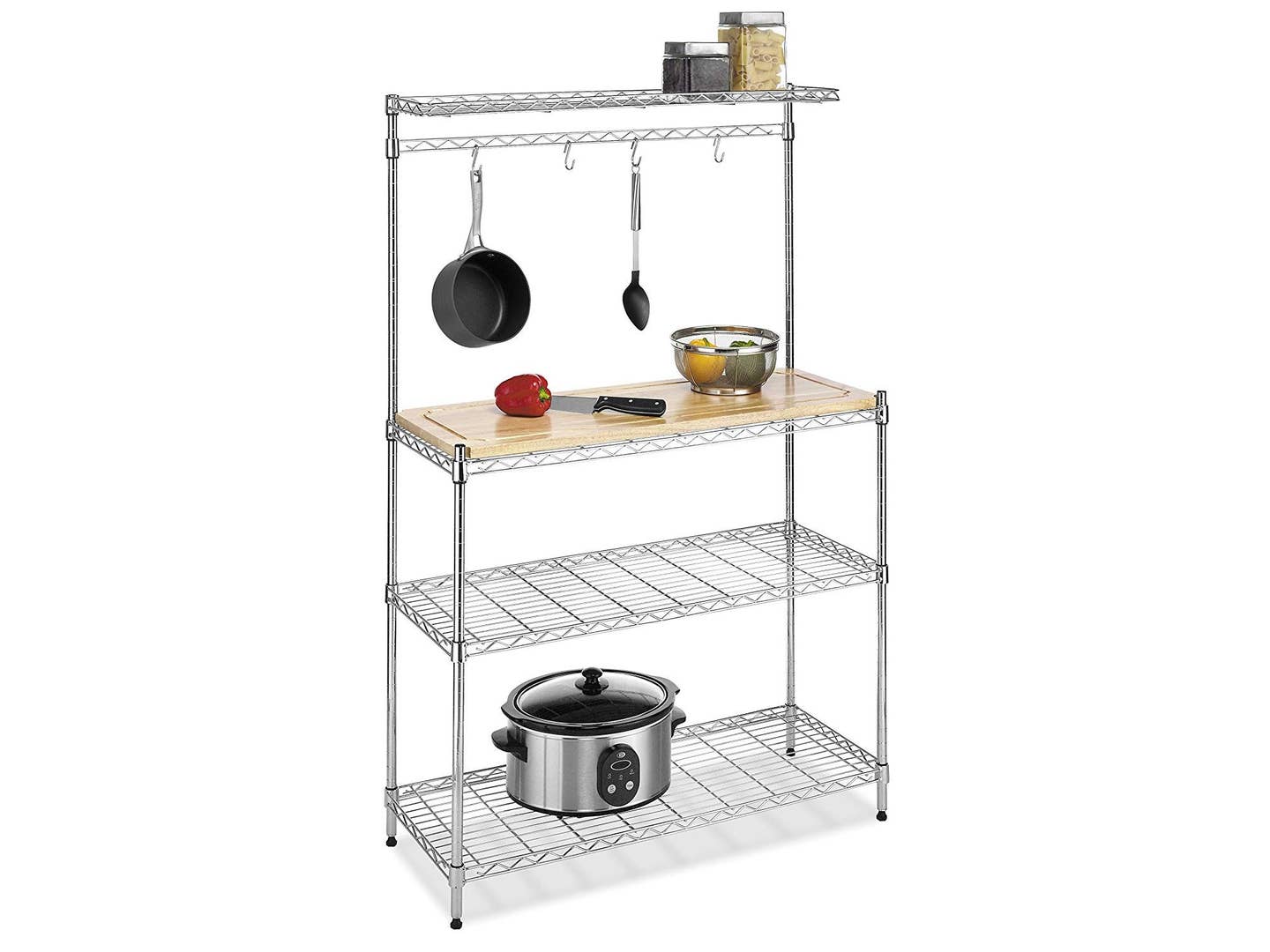 If you have enough room in your kitchen, the Whitmor Baker's Rack is an ideal storage solution. It provides a lot of space to store any and all of your pots and pans, with four shelves and hooks for hanging. The unit also provides extra workspace with a removable wooden shelf that can be used like a butcher's block, or for appliances and other cookware. It's also easy to assemble, with no tools required.
Floating Storage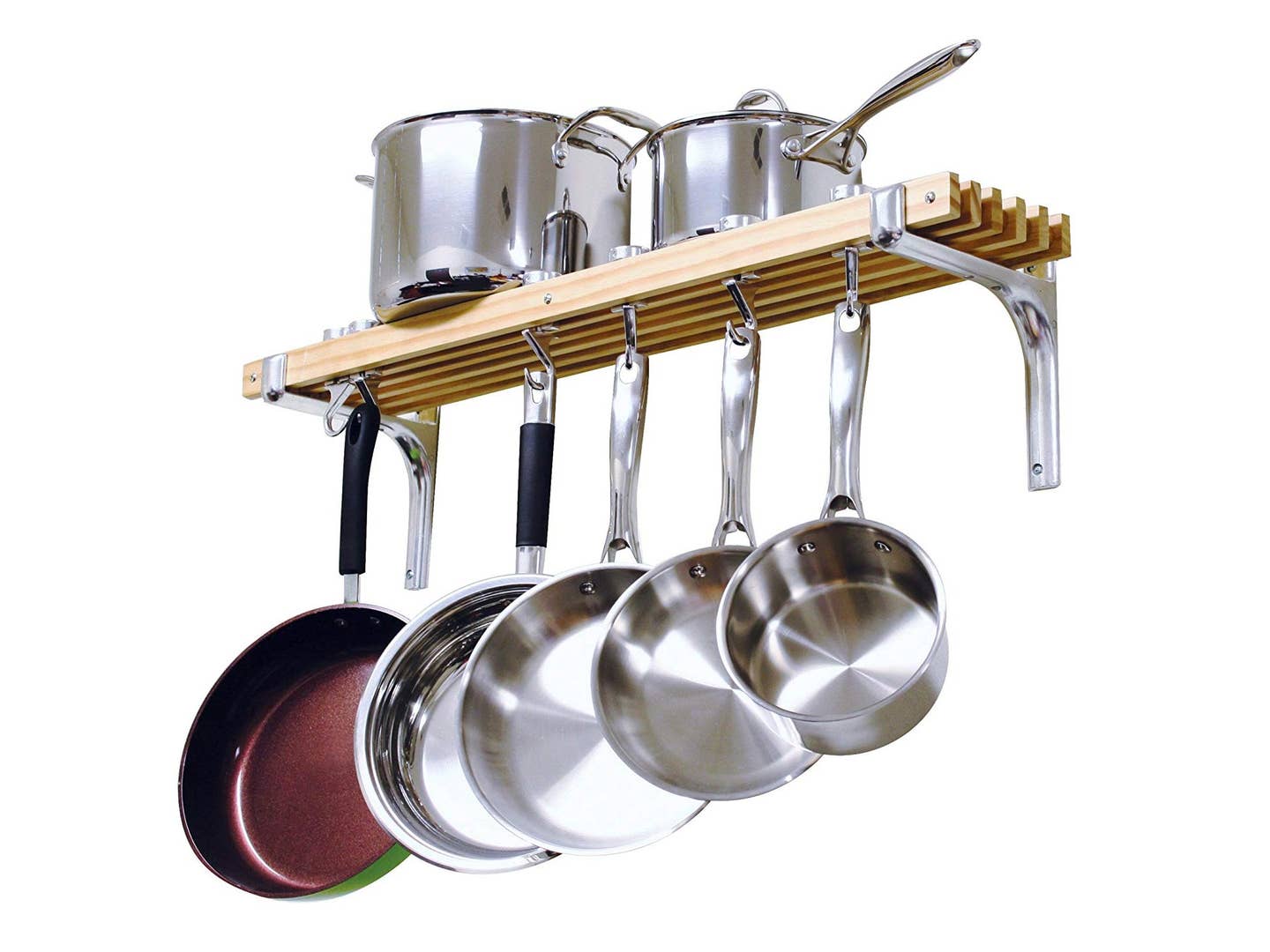 If you have less standing room in your kitchen, a mounted pot rack should do the trick. The Cooks Standard wooden rack has a 36-inch base that is made of six wood tracks, as well as six swivel hooks that rotate 360 degrees, and can support about 30 pounds. Just make sure that the two wall mounts holding the unit up are installed properly.
Also Consider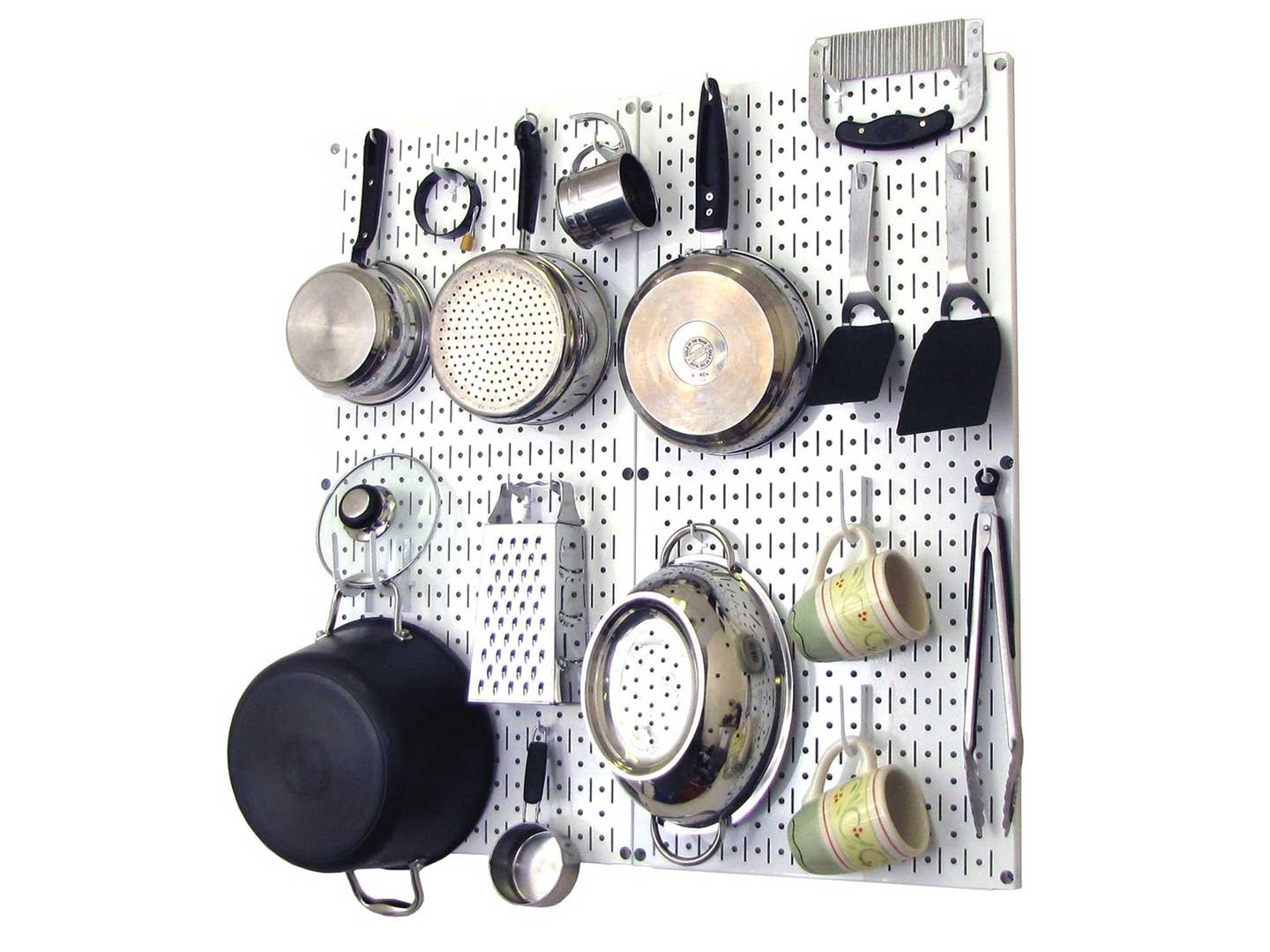 The possibilities are endless with a pegboard because it's up to you to dictate what goes where. You can fit as many kitchen tools as you possibly can on the Wall Control Kitchen Pegboard, as long as you have enough ¼-inch pegboard pegs. The board itself also has a magnetic, and durable powder-coated finish, which means you can easily place magnetic accessories.