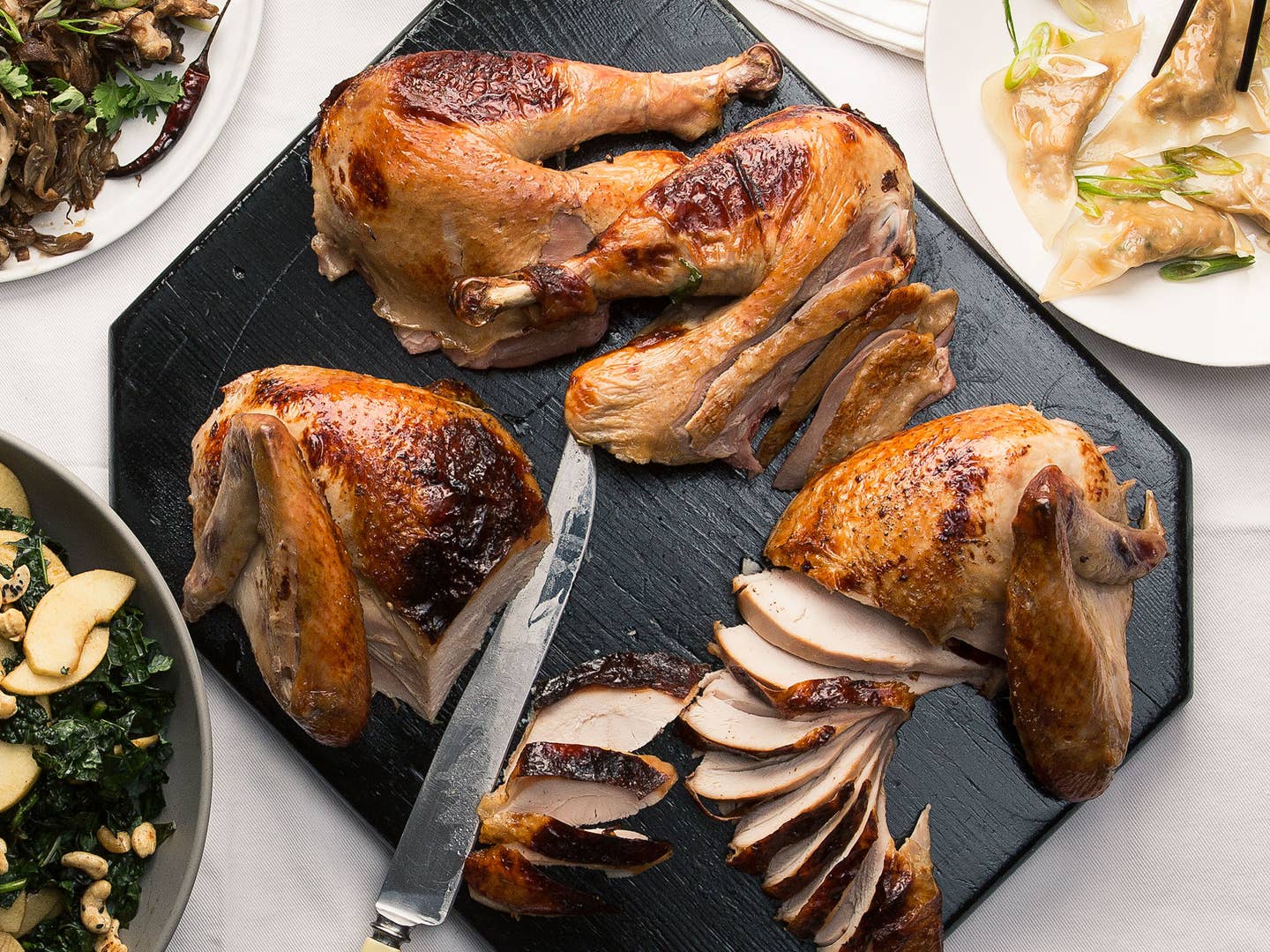 Shopping & Reviews
The Best Mail-Order Turkeys for Your Thanksgiving Table
Where to buy a heritage breed, a smoked turkey, and even a turducken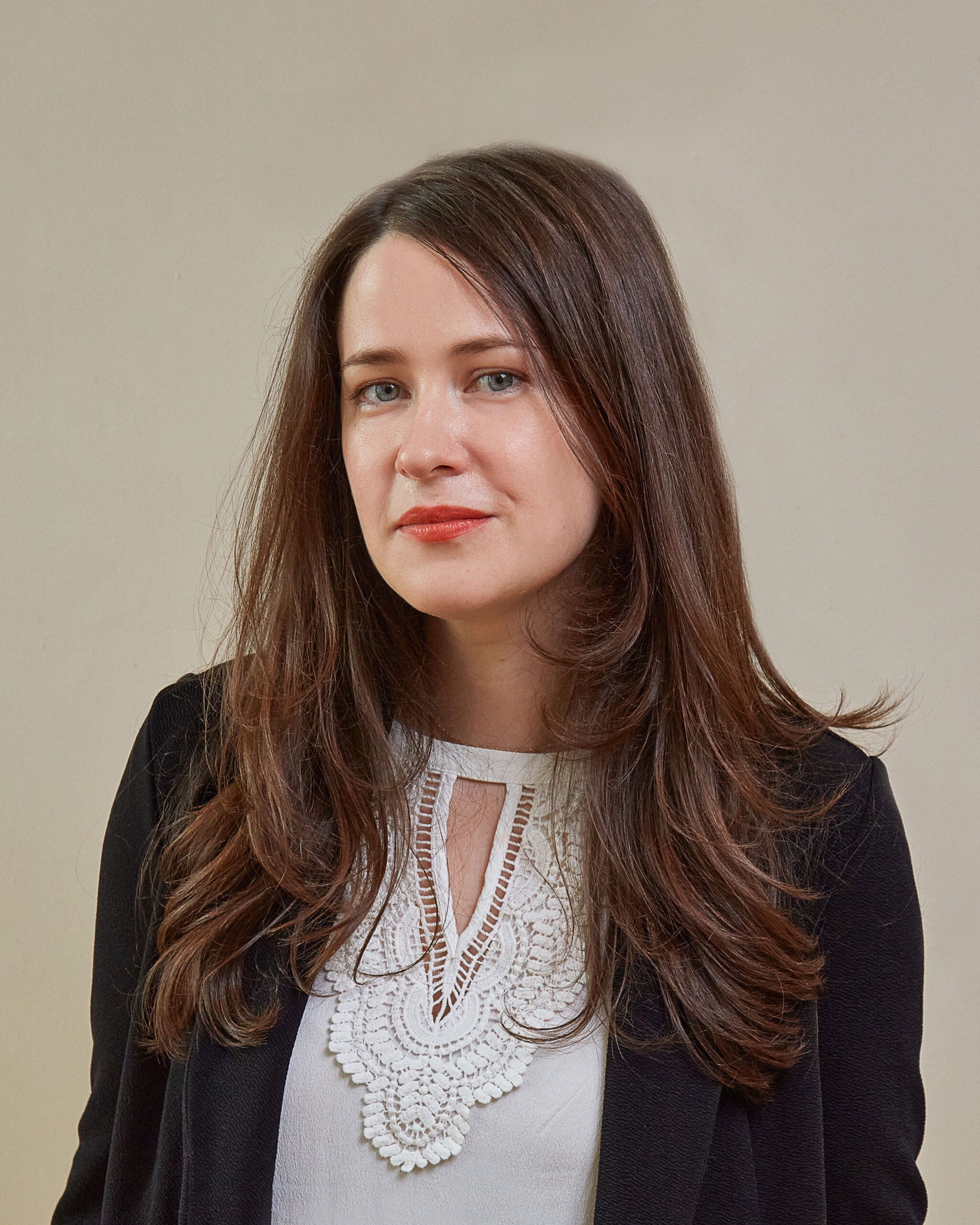 ---
As much as I love to see a giant Norman Rockwell turkey on Thanksgiving, neither the efficiency-sized oven nor the collapsible "dining table" in my little studio apartment can take one of those 20-pounders. In recent years, instead of a giant Butterball, I've opted for smaller, more boutique birds.
Occasionally, I'll opt for a heritage breed, like Bourbon Reds and Narragansetts, which have more flavor, firmer texture, and darker, richer meat than the hulking Broad-Breasted Whites dominating the market. (The heritage breeds also have a more balanced ratio of dark and white meat than supermarket varieties, which means a juicier finished roast.) Or I might skip the roast entirely and save my oven for extra pies and sides; ordering a ready-to-eat or pre-dressed option from a butcher with a kitchen can ease up the pressure of hosting for the holidays.
These days, it's a breeze to find a specialty turkey in most major cities: butchers like the Meat Hook in Brooklyn and The Underground Butcher in Madison have already begun to take orders for November pickup. But those of us without a great butcher nearby need not limit ourselves to bland grocery store basics! All sorts of great birds can be ordered online. Here are a few of my favorites for any sized feast:
Zingerman's started out in 1982 as a killer sandwich shop, and has since blossomed into the great food empire of the Midwest. Its mail-order business ships nationally, and this year, they are taking orders for heritage turkeys from sustainable, free-range farming guru Bill Niman. The founder and former owner of Niman Ranch now raises old turkey breeds like Standard Bronze, Narragansett, and Spanish Black at his new company, NM Ranch. These birds' rich, firm, and flavorful meat is sure to please a crowd, and Zingerman's unparalleled customer service will take the edge off your holiday planning.
My local whole-animal butcher, Dickson's Farmstead Meats in Chelsea Market, will be sending dry-brined Amish-raised turkeys over to the pitmasters at Fletcher's Brooklyn Barbecue. The birds will then be lovingly cured over apple and cherry woods before shipping. They'll arrive at your home fully cooked. Eat them cold or warmed in the oven, then do like Sylvia and simmer the wings in your greens.
If you've ever wondered about the turkeys that graced the original Thanksgiving table, the specialty meat purveyor D'Artagnan has your nerdy curiosity covered.
These farm-raised birds are descendants of the original Eastern Wild Breed native to the North American woodlands. Raised on a diverse diet of grass, insects, and grains, their meat is dark, lean, and gamey. If if you aren't committed to whole-roasting, break this beauty down and simmer in duck fat for a flavorful and all-American take on confit.
When I was fresh out of culinary school, it seemed like a great idea (two years in a row) to debone, assemble, and roast my own turducken with an ex-boyfriend. The franken-poultry looked impressive coming out of the oven, but it was a terribly time consuming project, and the wine was inevitably kicked by the time dinner was on the table; nobody much remembers what it actually tasted like.
The ex is long gone, in no small part due to frequent, explosive arguments about The Right Way to cook things, and I find myself wondering if it might not be time to revisit this loony Cajun classic. Fortunately, Cajun Ed Hebert's Specialty Meats lets you customize your turducken from the comfort of your computer. Choose from 15 different Cajun-inspired stuffings for between the birds (Crawfish etoufée! Andouille cornbread!) and all you've got to do is pop that sucker it in the oven.