Shopping & Reviews
These Pro Bartender Toolkits Have All Your Home Mixology Needs Covered
Everything you need to shake, stir, strain, and sip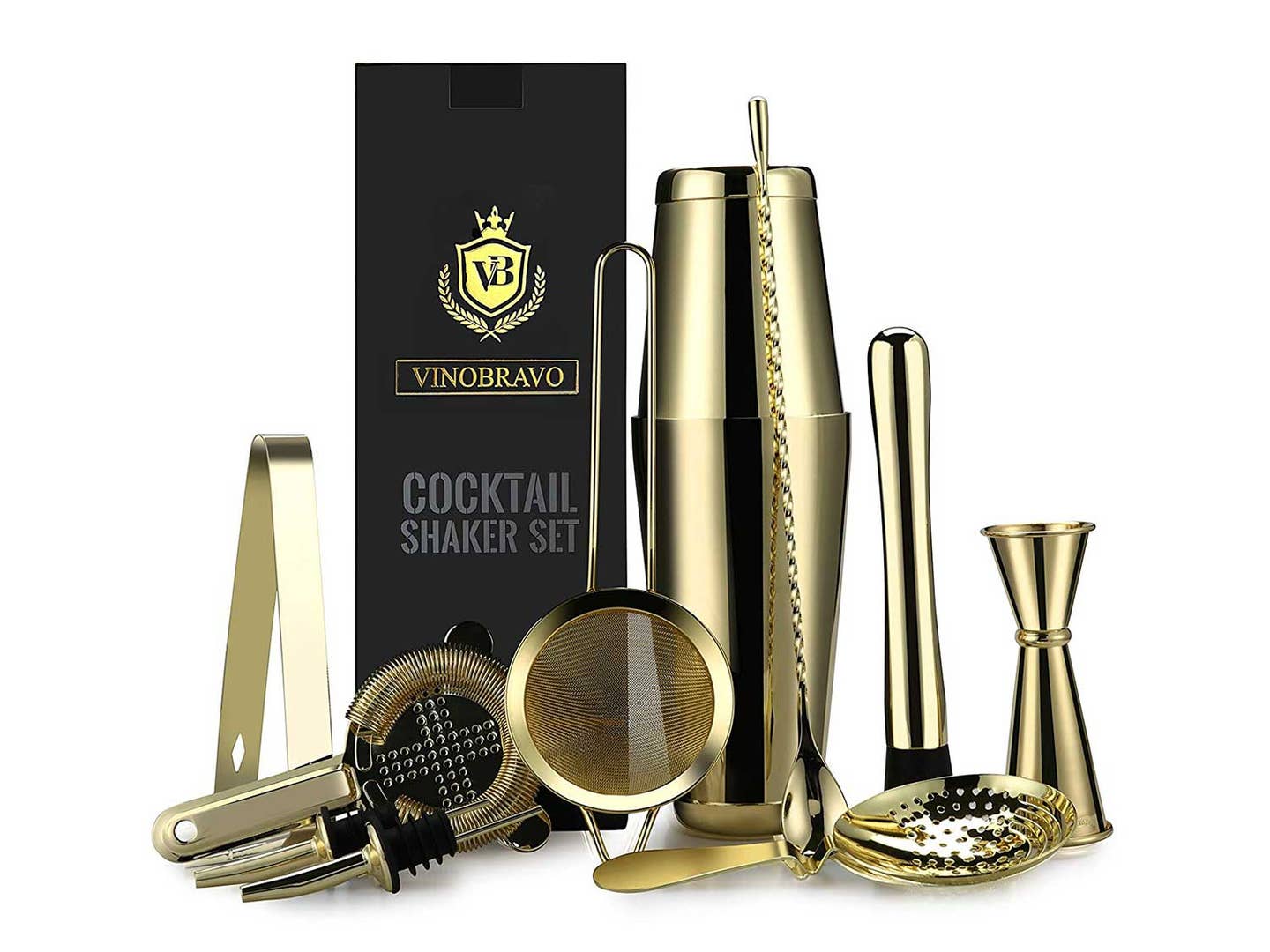 Making great cocktails is an art requiring skill, quality ingredients, and of course, the right tools. When it comes to home bartending, there are several essentials you'll need to keep on hand: at minimum, a reliable shaker and a bar spoon , at least one strainer, and a jigger for measuring (the key to consistent drinks). Beyond that, it's nice to have a muddler, though chances are your kitchen has a few creative substitutes already, a nice handheld citrus press to ensure you're getting the most out of your lemons and limes, not to mention proper glassware for different types of drinks.
Luckily, there's a shortcut to building your home bar collection––buying a complete set saves the time and guesswork of patching one together piece by piece, and there are quite a few choice options on the market. From party-ready utilitarian to display case-worthy design, here are our three favorite home bar toolkits out there.
A portable bar tool set is merely one way to become a favorite party guest, but it's a reliable one. This 14-piece stainless steel set by Finneshoky includes a shaker, jigger, muddler, bar spoon, ice pick, multiple strainers, tongs, citrus squeezer, and more, complete with a lifetime guarantee. The tools come encased in a lightweight leather canvas carrying tote with extra room to add additional tools as you build your collection.
This professional-grade 11-piece VinoBravo toolkit offers all the essentials and then some. With three strainers, weighted shaker tins, speed pours, muddler, Japanese jigger, bar spoon, and a pair of tongs, this set has the basics down to a science, available in multiple finishes and complete with a lifetime guarantee.
This everything-but-the-booze set is well-equipped for amateurs and professionals alike. Its rustproof cocktail shaker, double-sided jigger, muddler, barspoon, and bamboo stand are elegant, but can still be tossed into the dishwasher. Bonus: the kit includes access to Mixology&Craft's online cocktail catalog with recipes for martinis to margaritas.