All Eyes on Santiago
The Chilean capital is the world's next culinary hot spot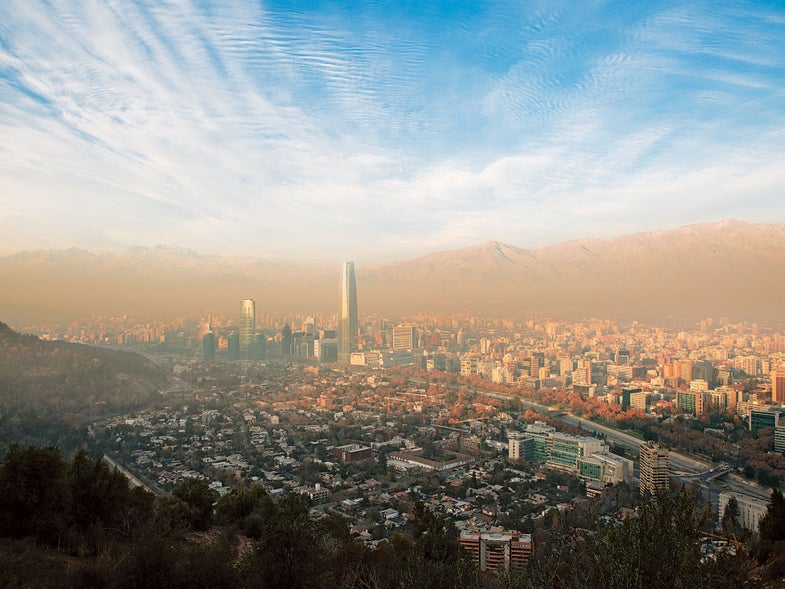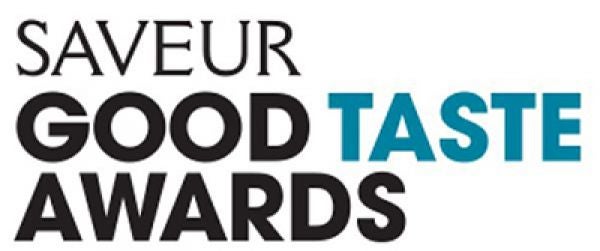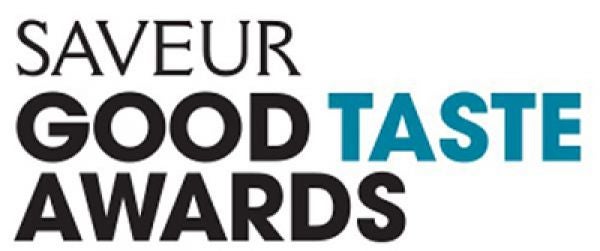 Santiago, The Next Great Food City
In the lab above the dining room of his renowned restaurant, Boragó, Rodolfo Guzmán wants to show me his latest science experiment: carrot sticks injected with penicillin. They've grown furry and turned white.
"Their insides will become creamy and take on a cheesy flavor," he assures me. "Like Camembert."
The lab, in the upscale Vitacura district of Santiago, Chile, is outfitted with a galley kitchen, microscopes, piles of books—some on Patagonian cooking, others on alpine flowers of the Andes. "Menos es Más" is scrawled on a blackboard charting the decomposition of vegetables. Less is more.
This wiry, blue-eyed chef, who labored in obscurity until recently, may best personify Santiago's new culinary scene. A botany enthusiast, he conducts epic foraging expeditions with his staff to source rare ingredients. The lab is continuously codifying new recipes, like the carrots, for a hyper-seasonal menu that draws from 700 dishes already in the inventory. And he's obsessed, positively obsessed, with mushrooms, including one variety that grows only in the trees of his hometown's urban parks. In a city that barely registers on most Latin America bucket lists, Rodolfo Guzmán is the reason to show up for dinner.
Founded in 1541 by conquistador Pedro de Valdivia, Chile's capital is formally called Santiago del Nuevo Extremo, a marvelous demarcation for the latitude and attitude at this southerly extreme. Located in the fertile Central Valley, midpoint for a 2,650-mile-long republic, Santiago is a city whose luck has finally turned: With the dark deeds of Augusto Pinochet firmly in the past, it is now poised to join Lima, Buenos Aires, and São Paulo, in South America's culinary vanguard. Instead of rushing through to elsewhere, as I've done before, it's finally time to give this emerging food scene a closer look.
Boragó is unquestionably Santiago's restaurant of the moment and Guzmán's enthusiasm part of a recent local movement to create greater awareness for the bounty of a diverse republic. Travel the country's 38 latitudes and you'll find icy tundra, bone-dry desert, and subtropical islands, with wide-ranging ingredients to match.
"We're cataloging the whole country," Guzmán tells me, as we set off from the lab on a collection run for sea parsley and ulte (a hardy type of kelp) at a beach an hour northwest of Santiago. Guzmán and his collaborators are currently working on a multivolume archive of edibles specific to Chile.
And it can't happen soon enough. I cribbed a dozen Spanish-to-Latin-to-English databases in an attempt to identify the plants and proteins—boldo, moye, rica rica, kolof, piure, guanaco—that he uses in the kitchen. As far as he's concerned, to truly understand a land, you must understand its ingredients.
"Without culture," he tells me, "you cannot have your soul. And food is culture."
On the way, we pass through the vineyards of Casablanca and pull over at a modest roadside joint to devour empanadas de pino baked in a wood-fired clay oven. The filling, rich with shredded beef, onions, and olives, is a favorite of both gauchos and taxi drivers, not to mention Guzmán's crew, a carload of hungry interns who are about to hike over rough seaside trails for hours.
The next day I find myself at a fuente de soda. Soda fountains have a long history in Santiago, but the menu at year-old Las Cabras aims higher than fast food standards like completo, Chile's variation on fully loaded hot dogs. I'm here to meet Carola Silva, a founder of Ñam, Chile's most vibrant food festival, which features the country's rising culinary stars and attracts thousands of people each April. The counter stools and booths are packed on this sunny afternoon, and as we squeeze into our seats, I mention my day foraging with Guzmán.
"For years, we looked beyond our borders, not inward, for inspiration," she says, before labeling Guzmán a mosca blanca, or a white fly. They're rare, just like Guzmán, she explains, chuckling.
Chef-owner Juan Pablo Mellado Arana, a husky man with a big grin, joins us and adds his opinion about the changing culinary climate.
"We were siútico," he says. Snobby. "This snobby love of foreign things made us lose our identity. Only recently have we started to dance the cueca, listen to our music, eat our foods again."
Arana has taken the liberty of putting in an order of his favorite dishes for us, and the first to arrive is a subtly spiced pork shank braised in its own juices.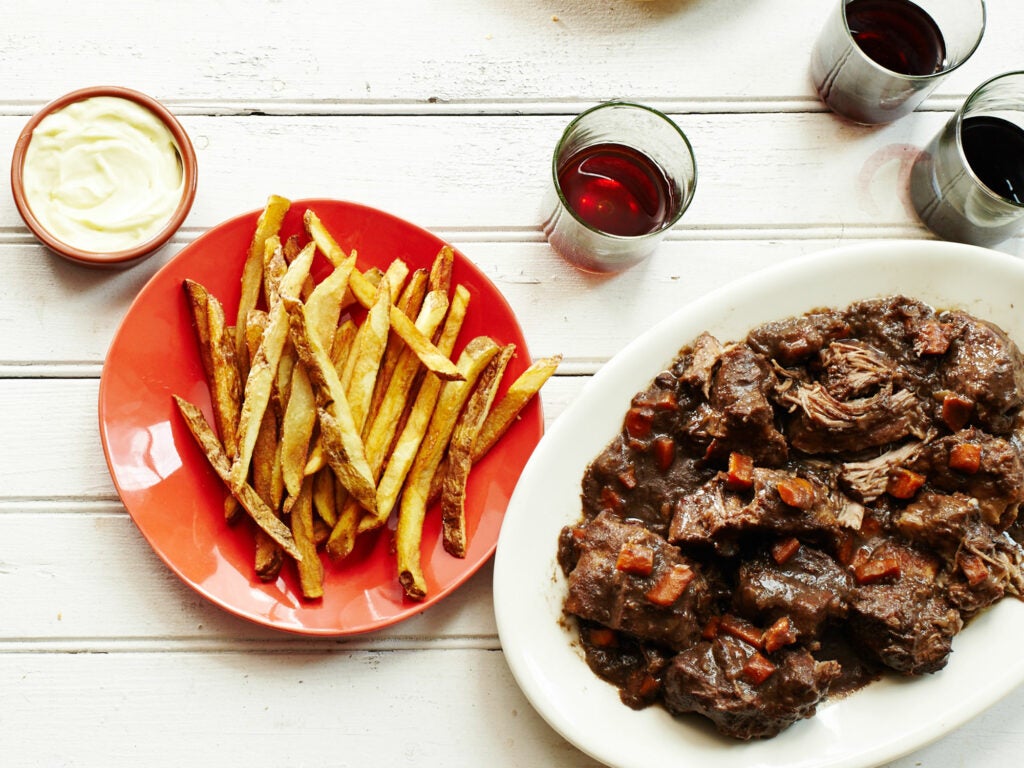 Braised Beef Stew with Garlic Cream
Braised Beef Stew with Garlic Cream
"My god, stop me," he says, not stopping, breaking the succulent meat down with a spoon. I happily crunch an accompanying celery and avocado salad, which cuts through the pork's fat nicely, and then use a bronzed fry to swipe up the pan gravy from a dish of beef cheeks drizzled with garlic cream. Garbanzos dabbed with spinach and seared plump scallops win me over at first bite. So simple, so comforting. A shot of local Araucano bitters accompanies the finale, a tender flan. It's one hell of an elevated meal for a soda fountain. Hours have passed by the time I extract myself from the banquette.
A few days later I pass through the handsome doors of Confiterèa Torres, Santiago's oldest café, where afternoon tea is an institution. Traditional tea time, which Chileans call onces, starts in the late afternoon, but here you can order sandwiches, savory bites, and local pastries all day long. Diners cut into slices of tres leches cake topped with fluffy meringue as an elderly staff smooths white tablecloths and sweeps green and white tile floors.
I'm in the mood for something substantial, so I request a Barros Luco, a generous sandwich of pan-fried sirloin topped with molten mantecoso cheese. It's named for Ramón Barros Luco, the president of the country from 1910 to 1915, whose photograph hangs above me. Along with the chubby, mustachioed Luco, every Chilean leader except one certain dictator is represented in the political gallery on the café's butter yellow walls.
When my sandwich arrives, I ask the waiter, who introduces himself as José Santos, how long he's been at the restaurant.
"Fifty-six years," he replies, proudly.
"So you worked here during the dictadura. What was that like?"
"Awful. Just awful." Santos becomes solemn. "We were only permitted to serve until lunchtime. No afternoon tea."
I return to Boragó a week after my botany-driven foraging expedition. The restaurant lacks formality and fancy linens, but serious stuff is taking place in an open kitchen behind soundproofed glass, where cooks hunch over prep tables, deep in concentration. Each bite of the 18-course Endémica—or native—menu highlights Guzmán's resourceful network, which stretches from indigenous communities in Selva Valdiviana that send him spice blends and herbs to ranches in Patagonia, where he sources venison and lamb. Guanaco (similar to a llama) is cooked with the season's last murtilla berries, which resemble cranberries and taste faintly like strawberries. A "breadstick" arrives, made from ulte—that kelp we gathered at the beach. Then a dish of piure, an invertebrate that hides inside a hard-as-rock shell, its lipstick red skin resting on a stark bed of black pebbles from the same shoreline. Puréed succulents float in an earthy kolof root broth. Even the pebre, a typically bland Chilean salsa that sits like ketchup on dining tables everywhere in the capital, ready to be spooned on meats or eaten with bread, is curiously creamy, with a depth of flavor that hints of char and toast.
As the meal progresses, Guzmán often presents dishes himself. The most arresting is a soft-boiled quail egg, resting on a nest that is, in turn, perched on the branches of a foot-high bonsai tree. I pluck the peeled egg and, cupping it in my palm, pop it in my mouth. The nest is, in fact, a tangle of crispy mushrooms, and the egg tastes honeyed. A wild little morsel presented as poetry.
Just after daybreak every Tuesday, trucks arrive from the countryside bearing fresh produce to the wholesale warehouses and retail stalls at La Vega Central, the city's main vegetable market, which has sat at the south end of Recoleta commune near the Mapocho River since 1895. Zapallo pumpkins, pears, and cherry tomatoes are unloaded, the last bounty before snowfall. Less esoteric than the pantry at Boragó, perhaps, but still a healthy sign of a city's revival after a tumultuous era of soup kitchens and bread lines. I dodge vendors wrestling barrels of pickled cauliflower and green chile relishes. Others peel globe artichokes and straighten piles of winter squash.
A few blocks away is the Mercado Central, an elegant wrought-iron structure built in 1872. The Humboldt Current flows north from Antarctica along Chile's coast, enriching the waters and contributing to a teeming marine ecoystem that feeds Santiago's endless craving for sweet shrimp and king crab. Many of the fishmongers wear red, white, and blue soccer caps—after nearly a century without a win, the national team has a sporting chance of winning the Copa América, the southern continent's largest soccer tournament.
"Go, Chile!" I say. They grin, thumbs up.
The Chilean poet Pablo Neruda ate at this market regularly. Conger eel chowder was his favorite, so much so that he penned a stirring ode to caldillo de congrio.
"In the storm-tossed Chilean sea lives the rosy conger," wrote the Nobel Laureate, describing the "thick and succulent" chowder as a "boon to man."
It's part recipe, part tribute to the essence of Chile by an exiled author recently returned to his homeland. Neruda's poems include love notes to onions and chestnuts, too. Collectively, they address the same sentiments about soul and culture that seem not only to motivate a certain botany-obsessed chef, but also to capture the rising tide of national spirit.
How lovely, I think, passing a silver pile of Pacific fish, to bear witness to a place as it becomes, like Neruda's tender eel, "immersed in glory" once again.
Recipes from Chile's Capital City
Scallops with Stewed Chickpeas and Tomatoes
Beef Short Rib Empanadas
Chilean Tomato and Pepper Sauce (Pebre)
Chilean Spice-Rubbed Pork Shanks
Marinated Celery and Avocado Salad
Braised Beef Stew with Garlic Cream
Baked Custard with Caramel Sauce (Leche Asada)
Travel Guide: Santiago
Getting There: LAN Airlines has daily non-stop flights from New York and Miami. The inflight wine program is curated by Chilean master sommelier Hector Vergara. Tourism Chile has more information on travel to Santiago.
Where to Eat
Bocánariz Vinobar & Shop
Pair plates of salumi and ceviche with tasting flights or buy wine to-go at this attractive bar that features up-and-coming regional winemakers.
Jose Victorino Lastarria 276
Boragó
Rodolfo Guzmán's cutting-edge restaurant is ranked 42 on the current S. Pellegrino World's 50 Best list and features innovative dishes that are equal parts theater and science.
Nueva Costanera 3467
Confitería Torres
Enjoy afternoon tea at this 136-year-old café, where you can also order sweet and savory snacks all day long.
Ar. Alameda 1570
Emporio La Rosa
Unique flavors, like rose and ulmo honey, make this chain of ice cream parlors a must-visit for anyone with a sweet tooth.
Avenida Las Torres 1424
Las Cabras
Try the pork shank (pernil aliñado) and the Italiano, an oversized hamburger topped with avocado, at this inventive soda fountain.
Luis Thayer Ojeda 0166
+56 2 2232 9671
Liguria
The pisco sour at this popular bar-restaurant is made with locally produced spirits. Pair it with hake cheek stew or fried conger eel.
Avenida Providencia 1373
Salvador Cocina y Café
An informal café that specializes in Chilean home cooking near Plaza de Armas in downtown Santiago. Bombero Ossa 1059.
tel:+56226730619
Where to Stay
The Singular
On a quiet street in Lastarria, this elegant newcomer has a rooftop terrace bar with a view of the Andes. Chef Laurent Pasqualetto sources his seafood directly from fishermen on the coast for the stylish dining room. Don't miss the rockfish with Chiloe potatoes, Magellanic king crab, Puerto Natales lamb loin. Merced 294
Hotel Altiplanico
Downtown, opposite the National Fine Arts Museum and close to the markets, this converted townhouse has 24 contemporary guestrooms, some with balconies overlooking the city's Parque Forestal.
Santo Domingo 526
What to Do
Ñam
This annual food festival includes presentations and tastings by some of Chile's top chefs, vintners and purveyors.