Shopping & Reviews
Reusable Food Storage Bags We Love
Ditch the single-use plastic bags in your kitchen and allow us to introduce you to the future of food storage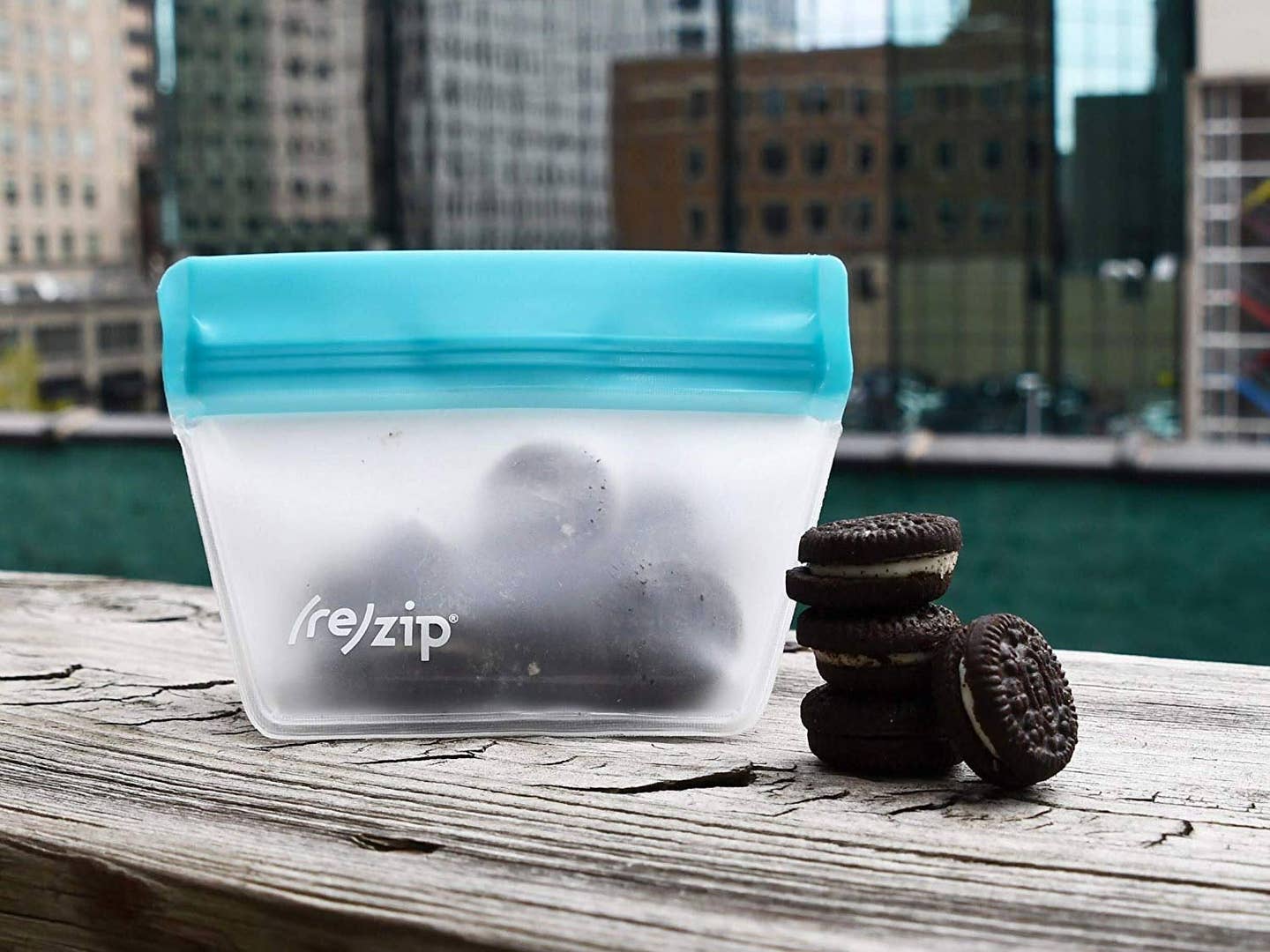 Think about how many of those little clear baggies you toss in the trash each month between meal prep, lunches, travel, and more. Following the (much deserved) media barrage surrounding plastic straws and water bottles, we are becoming increasingly aware of the waste our single-use plastic habits contribute to. Now is the time to stop using your plastic sandwich baggies in favor of these five options that are not only more eco-friendly, but also better for your wallet in the long run, and just as convenient.
Stasher bags were born out of an unwavering commitment to the planet and a mission to reduce single-use plastics.These bags have been on Amazon's best seller list since last summer, and for good reason. They are crafted out of 100% pure non-toxic silicone and are BPA, PVC and latex free. Their pinch seal is leak-proof enough to hold the juiciest of marinades or fresh grain salads.
You can get the color that suits your mood (raspberry pink anyone?), the size that suits your needs (from 4 ounce to a half gallon), you can use them in the dishwasher, microwave and freezer and save the planet while you're at it; really what more could you ask for?
Similar to the Stasher Bag, this reusable bag bundle is made from silicone, which is heat and cold temperature resistant from -58℉ to ~482℉ (-50℃ to ~+250℃) making it safe anywhere from the freezer to the sous vide. The bags become airtight by using a slide on bar that seals them shut. This product features the biggest size option with a gallon bag that would be perfect for freezing meal prep or bones for making stock. As for labelling those fresh soups? You can write on the bags with a dry erase marker.
Food on the go, school snacks, crudité, pantry storage... we could go on. The (re)zip is ready to rise to the challenge and meet all your kitchen needs with options that lay flat for snacks and travel and stand up tall for pantry storage, bulk shopping, and freezer meals. The rezip is the most aesthetically similar to the ziplock bags we are accustomed to, with the key difference that one (re)zip replaces up to three hundred disposable baggies; ahh... that's the sound of the oceans thanking you.
Sandwiches and snacks were never as exciting as now, when they are packaged in a reusable printed bag. Bringing trail mix on a hike? Desert Llama themed baggie. Getting kids to eat healthy snacks? Put them in Bumpkins' unicorn and dinosaur printed bags.
While Bumkins bags are not leakproof, they are made of waterproof and stain-resistant fabric with a zippered closure and can be turned inside out and tossed into the washing machine or dishwasher.
You don't need a bag to wrap up that half an onion you didn't use. While your next thought might be plastic wrap, try Bee's Wrap instead. Made of eco-friendly ingredients including organic cotton, sustainably harvested beeswax, organic jojoba oil, and tree resin, these wraps come in small (8 inches), medium (11 inches), and large (14 inches) for all your half-used veggie storage needs.