The Right Tea Pot for Stepping Up Your Steeping Game
There's a teapot for every style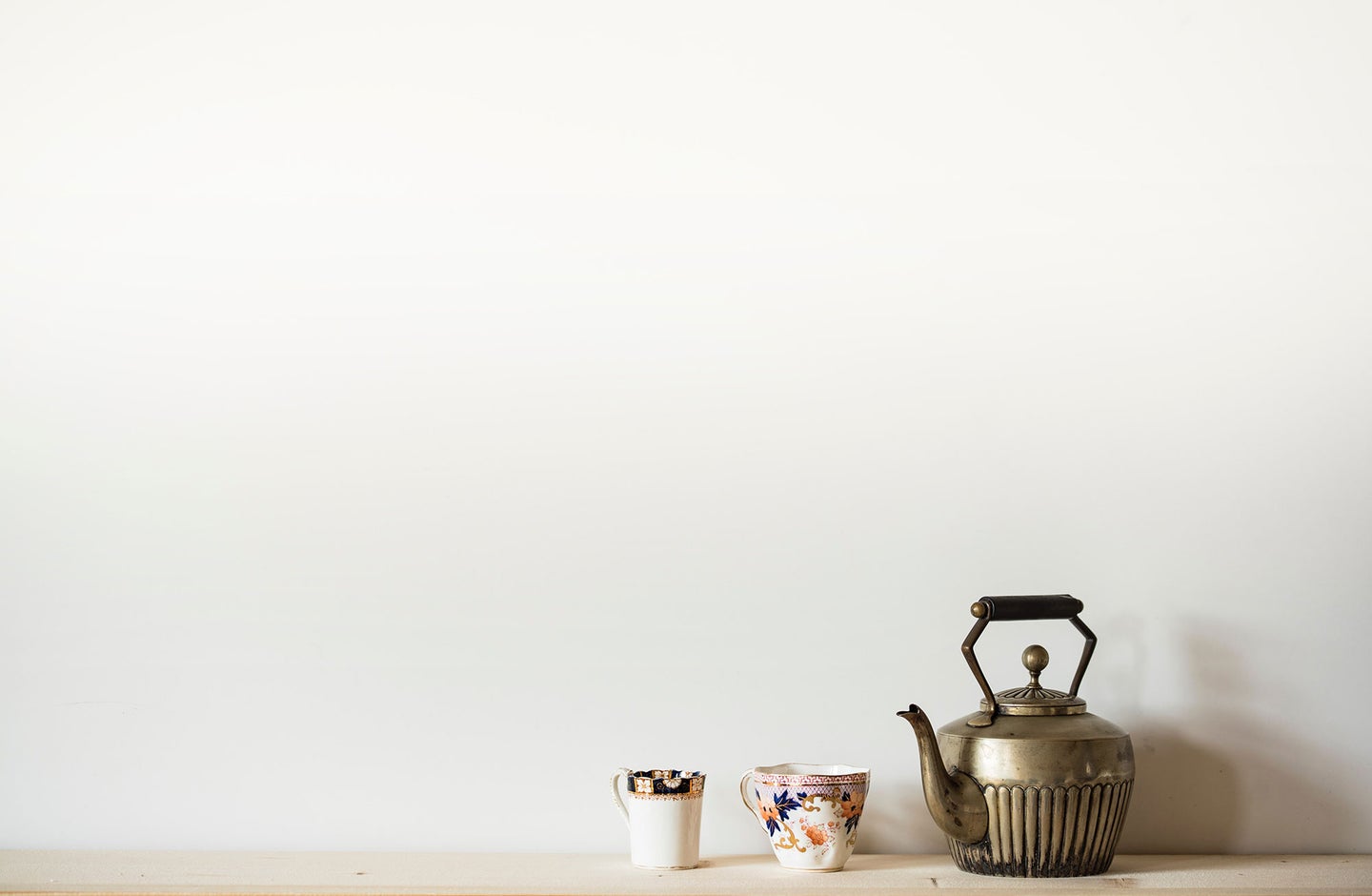 It doesn't have to be cold outside for you to enjoy a proper cup of tea. With your water heated to the right temperature and a scoop of your favorite tea leaves, tea time can be any time you please. The only question is: what will you use to steep your tea?
Created by Copenhagen-based Norm Architects and inspired by Scandinavian design, this heat-resistant glass teapot comes with a metal "tea egg" suspended by a silicone string. It's the perfect size for your tea leaves and makes steeping a breeze. So does the clear glass: you can see the color of the leaves deepen as the minutes pass and know exactly when your tea is ready.
Though not all teapots are intended for stovetop use, this one from Fellow Raven can be used as both a hot-water kettle and a teapot. Use it to boil water on your stove, then once you're ready to steep, toss your leaves in the steeping basket and watch the thermometer to make sure the water reaches the right temperature. This kettle-teapot hybrid comes in polished steel, matte black, and polished copper.
More traditional as far as teapots go, this Gio teapot from heritage brand Wedgewood is made of fine china with a subtle indented texture. The snow-white teapot is classic without feeling dated or old-fashioned, making it a welcome addition to any new home or teapot collection.
Love tea time but tend to let your tea get cold? There's a solution for that. Elfin's glass teapot not only features a glass top, glass handle, silicone non-drip spout, and stainless-steel basket for steeping, but it also comes with a warmer to keep tea at the optimum temperature. Simply place the teapot on the metal holder and light a tealight candle underneath it.
From Blue Sky Clayworks comes this whimsical teapot featuring a royal blue octopus. The deep-sea creature wraps around the white ceramic teapot, and one of its tentacles cleverly serves as both the handle and the top of the pot.
Made of both glass and metal, this teapot from Pinky Up Shelby couldn't be more stylish. The rose-gold hue of the metal really catches the eye, while the glass allows you to peek at the loose-leaf tea as it steeps in the stainless-steel basket. Take note that this teapot is on the smaller end: it only holds 24 ounces, so it's a good choice for either a solo tea party or teatime for two.