Elevate Your Morning Ritual with the 7 Best Tea Kettles
Standout picks for true enthusiasts.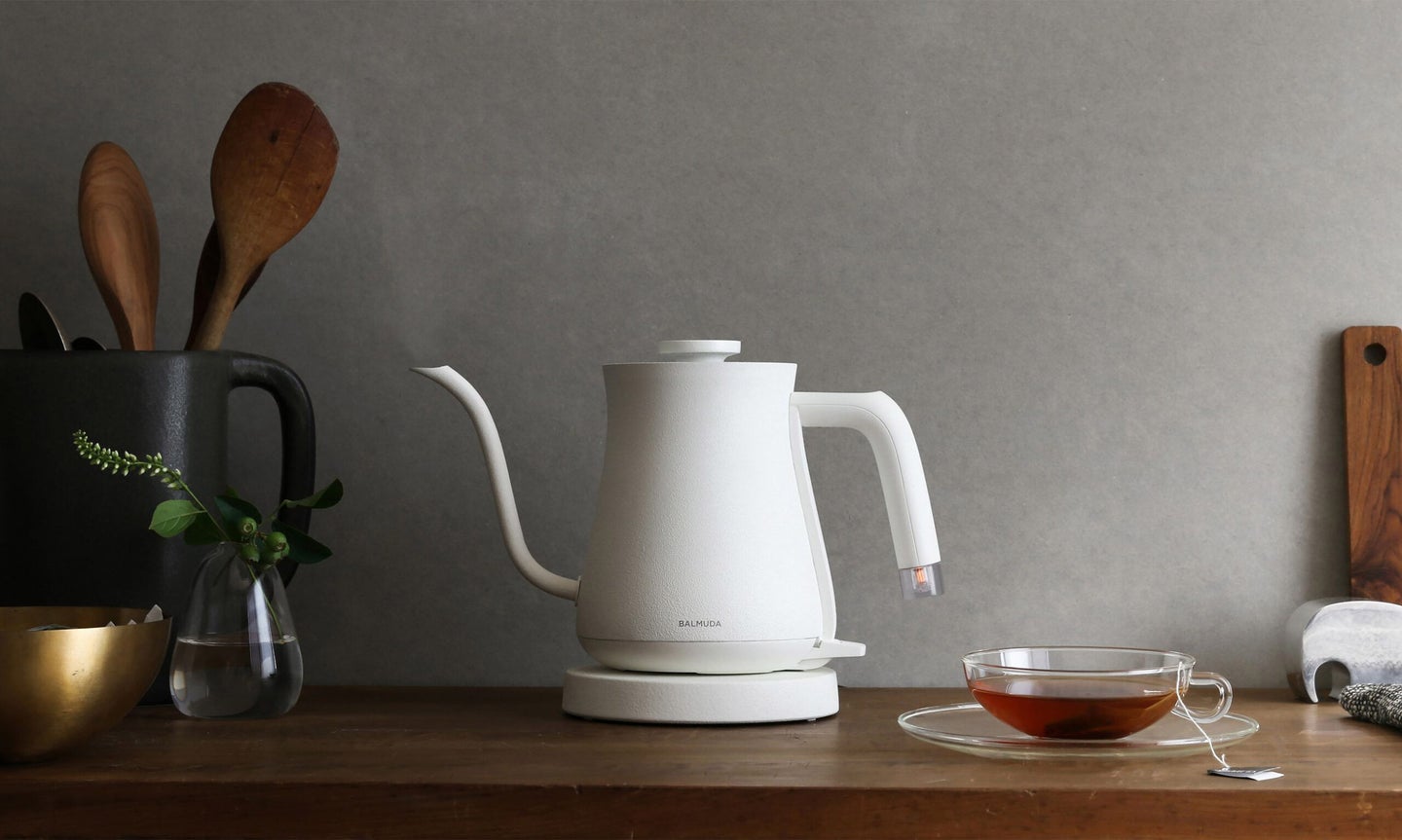 We may earn revenue from the products available on this page and participate in affiliate programs.
Making a cup of tea at home may seem as easy as heating some water and plopping in a tea bag, but true enthusiasts know there's more to crafting the perfect cup, and microwaved water just doesn't cut it. Stovetop and electric kettles heat water more evenly and safely, resulting in a better steep for herbal, green, black, and white teas.
Whether you're employing the Chinese method of brewing tea in a pot, prefer the analog pleasures of a cast iron design, or want an electric model to quickly heat to your specific temperature needs, we have the best tea kettles for you.
Electric Tea Kettles
Stovetop Tea Kettles
Features to Keep in Mind
Types of Kettles
Both stovetop and electric kettles have their merits, depending on your kitchen space, kettle usage and, yes, personal preferences. If you have an induction range, make sure a stovetop kettle is induction-compatible, or opt for an electric version that you can keep anywhere.
"Electric is most convenient as it gives you various temperature options from 175 to boiling, which you will need for various tea types," says Piotr Miga, tea sommelier and director of global quality and compliance at Tea Forté. "Often electric kettles will designate actual steep buttons as green, oolong, and black, for both ease and convenience. When using a stovetop tea kettle with no temperature gauge, it's difficult and sometimes unsafe to add a thermometer or open up the kettle to check the size and frequency of the bubbles forming, which is how you'd estimate any temperature of less than a boil, for preparation of green, white, or oolong teas."
Still, which kettle you use comes largely down to personal choice. "When it comes to a kettle, it's about preference and precision," says Emeric Harney, marketing director at Harney & Sons Fine Teas. "Growing up, my mother had a stainless steel kettle and it whistled, and I always knew it was tea time. There's a bit of nostalgia to a stovetop kettle. An electric kettle has convenience. If you're drinking a variety of teas, and especially teas other than black teas, temperature precision is of the utmost importance."
Limescale Filter
Descaling a tea kettle from residue is essential to keep it clean and reduce boiling time. A limescale filter helps catch residue from hard water, which can be easily removed. Otherwise, you'll want to boil your kettle with descaler, or vinegar, about once a month, to manually descale.
Water Level Mark
Do you want to know exactly how much water you're heating for a specific recipe, or is eyeballing the ounces enough for you? Aesthetically, some may prefer a kettle without the water level mark, while others may rely on it for measurements.
Our Top Electric Picks
Highly recommended by tea experts and enthusiasts, this is the go-to kettle for temperature precision, efficient heating, and a safety auto-off feature. Select a range of temperatures for oolong, green, white, or black teas, plus French press coffee, and keep your water at temp for up to 20 minutes. The stainless steel kettle is sleek and slim, easy to store away or keep on a countertop. A removable washable scale filter keeps everything easy to clean.
Ergonomically designed for both practicality and style, this lightweight kettle is perfect for coffee and tea lovers alike. The thin nozzle makes it simple to direct water over loose leaf tea or pour-over coffee, and both black and white matte renditions can match any kitchen. Though it has a smaller capacity than the Cuisinart, its rapid boil is perfect for making a quick cup or heating up water for instant ramen.
If you need a warm mug of tea at your side all day and all night, keep it flowing with this easy-to-use countertop water dispenser. Four Fahrenheit settings—160 degrees, 175 degrees, 195 degrees, and 208 degrees—let you choose your temperature to fit your tea. Sizes range from 3 to 5 liters, with a water gauge that lets you know when it's time to refill. Made in Japan, this water warmer is designed with precise tea temperature in mind, and water can stay hot for 6-10 hours. A nonstick interior makes it easy to wipe clean.
Watch up to 1.8 liters of water come to a quick boil, followed by a 30-second auto shut off for safety. It's a nice way to boil water for recipes, sanitizing purposes, or as a stand-in for filtered water, once it cools. A heat resistant anti-slip grip handle also makes pouring easy.
Our Top Stovetop Picks
You can't beat the price of this stainless steel kettle with a built-in thermometer and a lifetime warranty. Just heat your water on the stove until it reaches the exact temp you need. The BPA-free stainless steel is leak-free, rust-free, and retains heat well, but you'll need to descale it manually.
Dating back over 100 years, Simplex kettles are designed and made in England to elegantly and efficiently heat water. The ready-to-pour spout doesn't require any opening, just gently tilt the pot from the cool wood handle. Designed to be an heirloom, this kettle can be passed down to generations of tea lovers.
If you're entertaining and want to make an impression, add this Kate Spade kettle to the top of the range. The 2.5-quart enamelware kettle comes in a variety of patterns to match your personal aesthetic, and the gentle whistle announces when the water has boiled and tea time is on. Matching accessories are available for those eager to host a full-on tea party bash, and the durability of the handle and kettle itself ensure many more gatherings over tea to come.
Ask the Experts
Do you get more flavor from steeping loose leaf tea or tea bags?
"Steeping loose leaf tea has a generally smoother cup with more nuanced flavors," Harney notes. "Teabags, due to their large surface area, infuse quickly and boldly, giving you a stronger cup that might be less smooth." If you want a bold morning pick-me-up, a bag of English Breakfast may just be the perfect treat. 
Every product is independently selected and vetted by editors. Things you buy through our links may earn us a commission.