The Best Garlic Press Tools
Say goodbye to sticky, smelly hands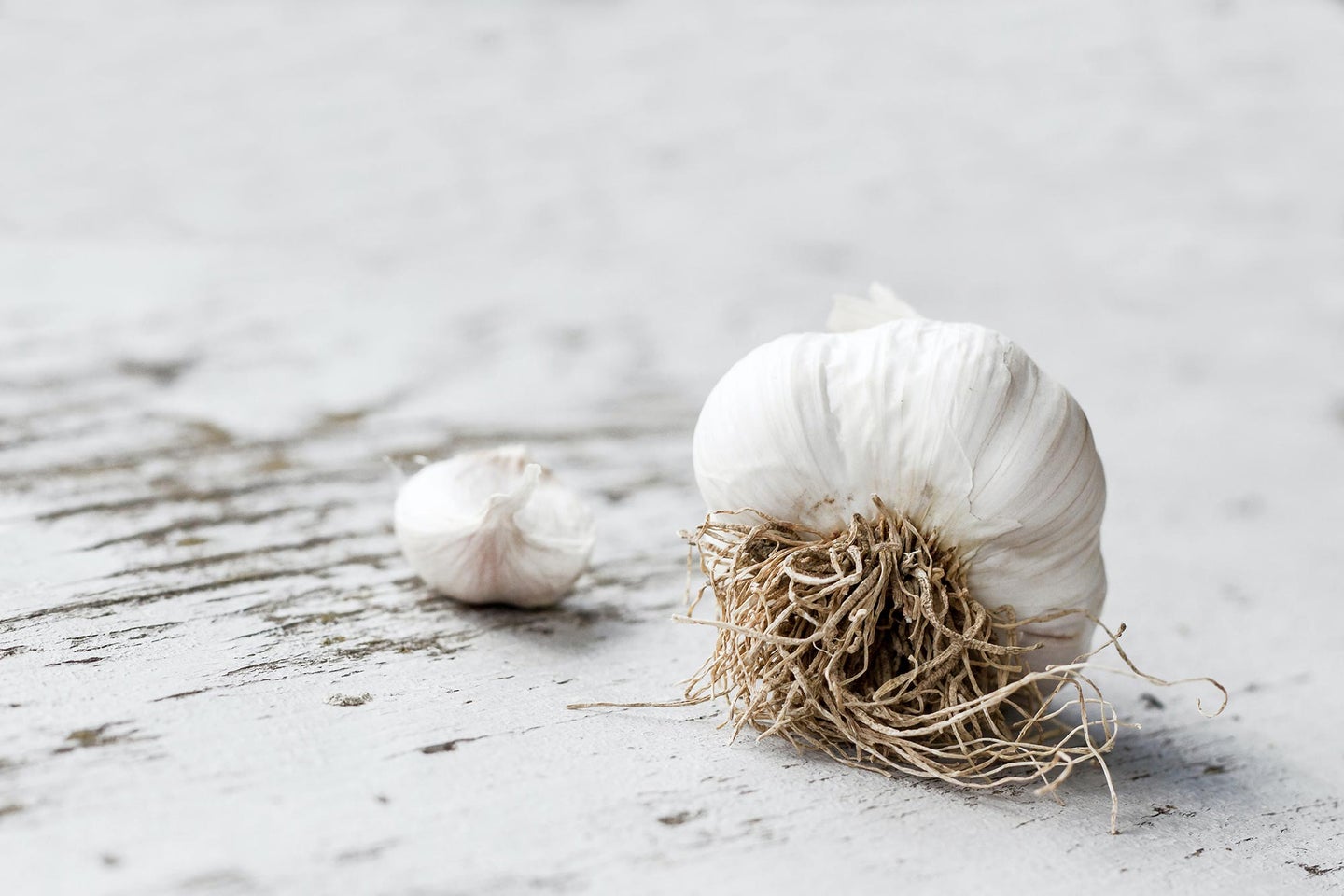 When it comes to the best way to process garlic, there's a seemingly endless vault of ideas. There's that viral video about using a paring knife to peel garlic, or our O.G. trick of shaking garlic cloves in a bowl. Some still swear by smashing individual cloves with the back of a chef's knife, while others choose to buy bags of pre-peeled cloves. But there's also a whole slew of fun garlic-specific tools you can use, especially if you're cooking with garlic as often as we are here at SAVEUR. Whether you're looking to peel, slice, or mince your garlic with ease, we've got you covered.
While not easily identifiable as a garlic press at first glance, this durable aluminum-cast tool from Zyliss is an excellent single-task tool. The ergonomic handle requires a lot less pressure than other models, and the hopper can fit unpeeled garlic cloves of all sizes. It also comes with a built-in cleaning tool that fits in the underside of the handle—it's just the thing for removing those pesky garlic skins.
This luxe stainless-steel garlic press from Kuhn Rikon was built for efficiency. No need to worry about peeling individual garlic cloves; you can add them, papery skins and all, and this tool will still get the job done. The sieve can easily be removed after crushing for cleaning by hand or in the dishwasher.
As the name of this tool from Joseph Joseph implies, to crush garlic cloves to perfection, some rocking is required. It calls for breaking up garlic by positioning a clove over the mesh of holes and using a rocking back-and-forth motion. The smashed garlic is then held in the curved design and can be spooned or scraped into a pan or bowl. This tool is also easy to clean and dishwasher-safe.
This cube-shaped Kitchen Innovations garlic-a-peel is a small but mighty gadget for crushing, mincing, and even storing garlic. It includes two interchangeable blades—one for dicing and another for slicing— and the plastic container in the center contains raised teeth for making garlic paste. Bonus: This versatile garlic processor also comes with a silicone garlic peeler.
No more sticky or smelly hands after peeling garlic! This odor-free silicone garlic peeler from Zak Designs is designed to quickly and efficiently remove garlic skins. Simply toss the cloves you want peeled in one end of the tubular vessel, then apply a little pressure and roll on your countertop.
Want delicate slices of garlic without that lingering allium smell on your hands? OXO's garlic slicer is the answer. Equipped with a nonslip handle for firm gripping, a textured ramp to prevent sticking, and a sharp stainless-steel blade, it works like a mandoline to create thin, even slices of garlic. The best part? The garlic goes into a chamber that snaps over the blade, keeping your hands safe. You can also use the tool to slice ginger.