Recipes
Julia Child's Garlic Mashed Potatoes
The classic creamy side dish from America's favorite cooking teacher.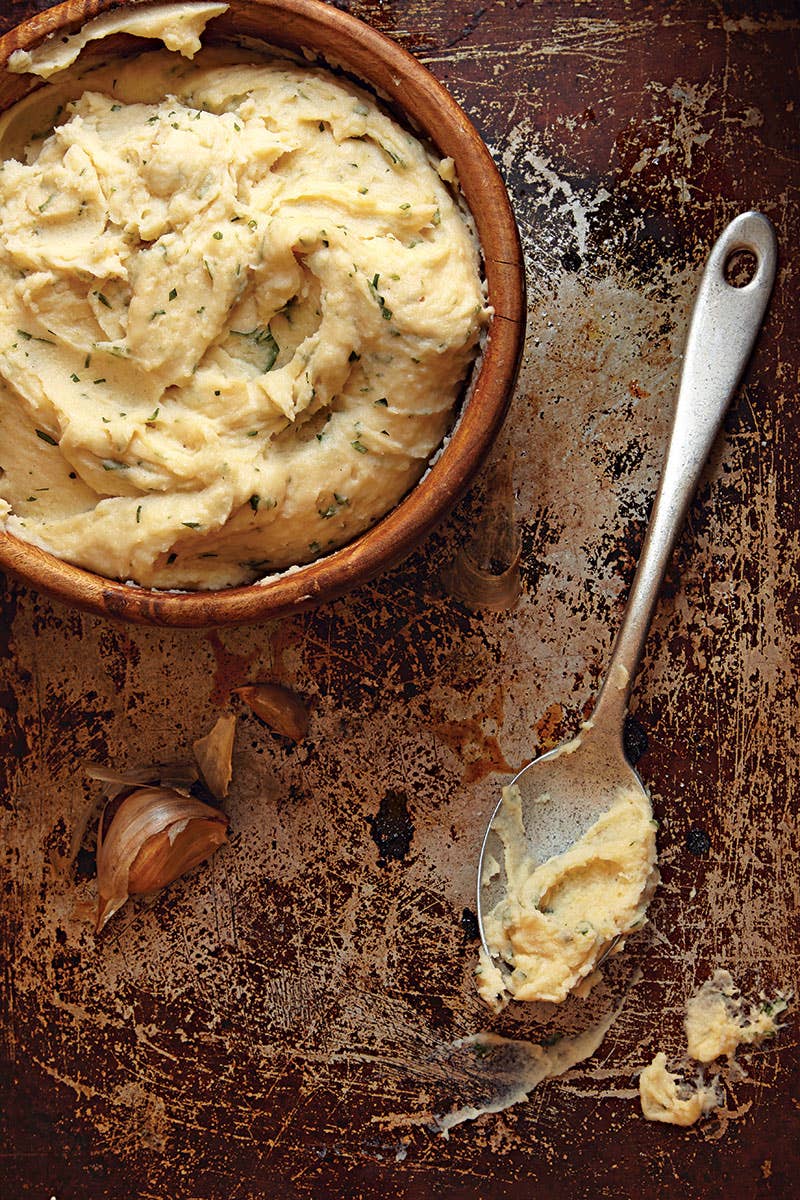 Thirty cloves of garlic go into this creamy side dish, adapted from Julia Child's Mastering the Art of French Cooking: Volume 1 (Alfred A. Knopf, 1961). The cloves are first blanched whole, which enhances their sweetness, then used to make a rich béchamel sauce that's stirred into mashed potatoes with cream and parsley. This recipe first appeared in our November 2014 issue with the story The Glories of Garlic.
Ingredients
30 cloves garlic, unpeeled
8 tbsp. unsalted butter
2 tbsp. flour
1 cup whole milk
2 1⁄2 lb. russet potatoes, peeled and cut into 1" pieces
Kosher salt and freshly ground white pepper, to taste
1⁄4 cup heavy whipping cream
1⁄4 cup minced parsley
Instructions
Step 1
Boil garlic in a 1-qt. saucepan of water 2 minutes; drain and peel. Melt 4 tbsp. butter in a 4-qt. saucepan over medium. Cook garlic until soft, 15–20 minutes. Stir in flour; cook 2 minutes. Stir in milk; cook until thickened, 3–4 minutes. Transfer to a blender; purée into a smooth sauce. Cook potatoes in salted boiling water until tender, about 15 minutes; drain and pass through a potato ricer back into the pan. Stir in remaining butter, reserved sauce, the cream, parsley, salt, and pepper; cook 2 minutes more.