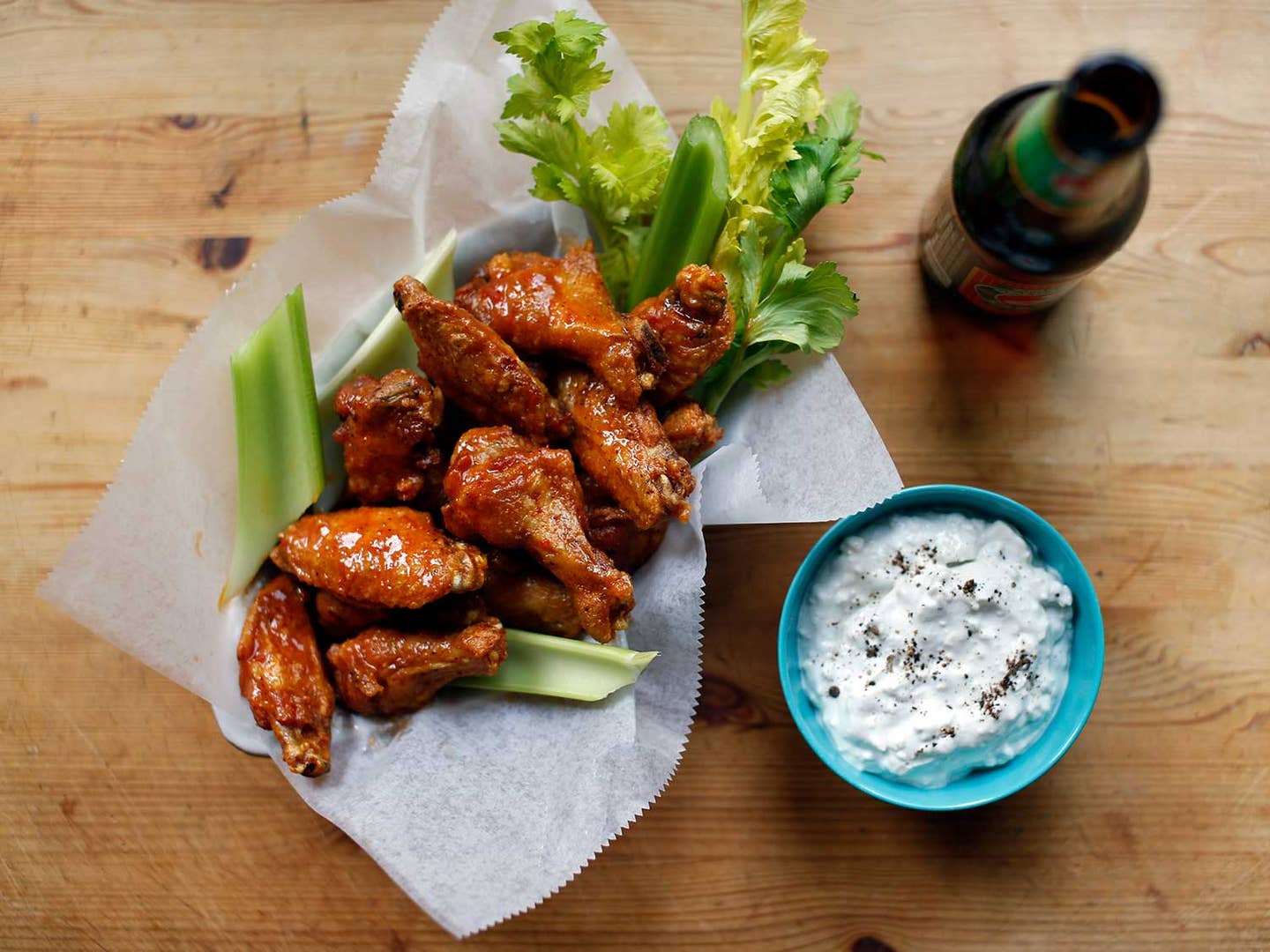 Travel
A New Buffalo Wing Trail Will Show You the Best of Buffalo (and its Wings)
Time to break out the wet naps and blue cheese
Buffalo Tourism officials are encouraging locals and tourists alike to pull out their wet naps and get their blue cheese ready, because now there's an official Buffalo Wing Trail, the AP reports. This crawl consists of 12 wing shops all around the city, each offering a unique and delicious take on the wing that made the city famous.
The Buffalo Wing Trail features some of the tastiest and most famous wings Buffalo has to offer. Some of the highlights are Buffalo's Anchor Bar (where the buffalo wing was invented in 1964), Doc Sullivan's, and Duff's. Visit Buffalo Niagara told the AP it polled its 86,000 Facebook followers, scoured online reviews, and even turned to National Buffalo Wing Festival founder Drew Cerza to pick the 12 wing destinations.
While the Buffalo Wing Trail is any wing-lover's ultimate dream come true, we can't all live in the wing capital of the world. If you won't be in Buffalo any time soon, you can still create your own wing trail at home. Try to imitate the classics with our recipe for buffalo wings, or get inspiration from all around the world. North Africa gives us harissa hot wings, and from China you can choose between wings from Shanghai or Beijing.The rest of Asia loves wings too, and there are adaptations from Japan, Thailand, and Indonesia. If you want to try something entirely different, throw in some adobo wings, or even some chicken lollipops.
So whether or not you have an opportunity to conquer the new Buffalo Wing Trail, there are still plenty of options to get your fingers dirty in a bowl of buffalo wings.