Indonesian Style Chicken Wings (Ayam Goreng Kuning)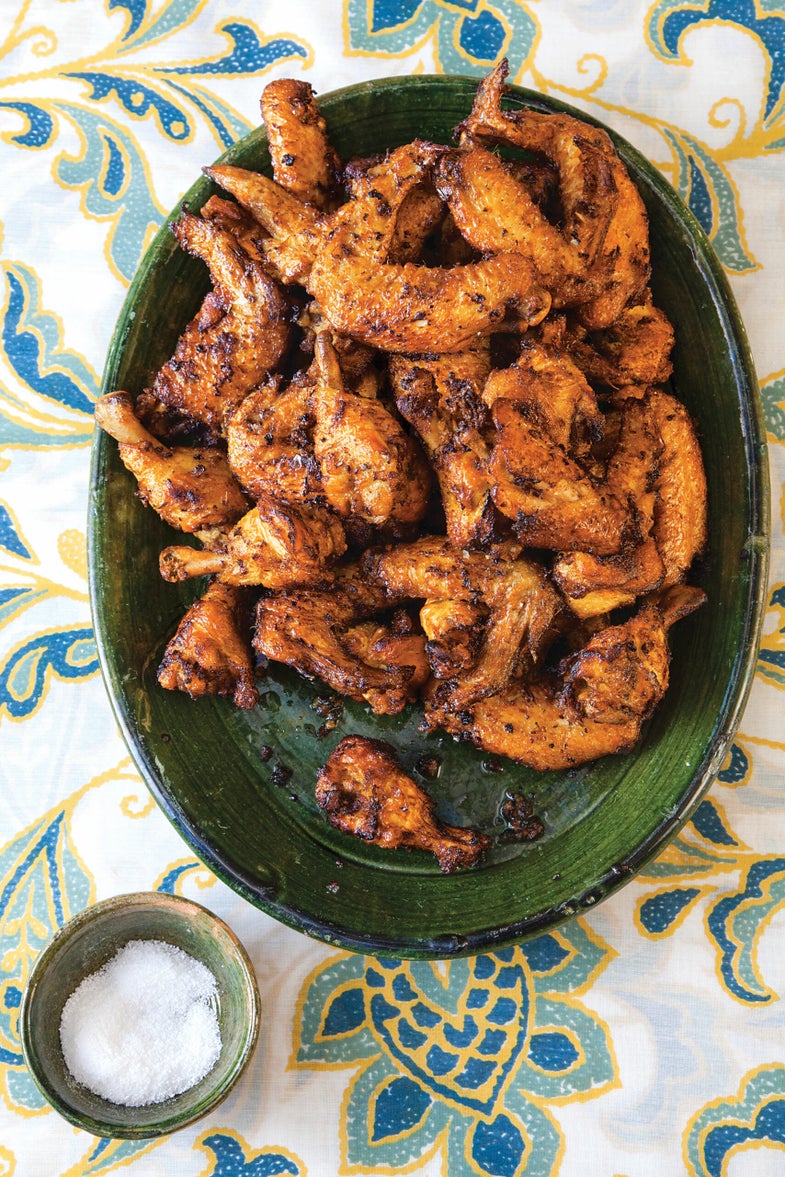 Marinated in tamarind and aromatic spices, these chicken wings are cooked in coconut water before frying. This recipe first appeared in our December 2014 issue with the story Winging It.
Yield: serves 6
Ingredients
1 cup tamarind paste
1 tbsp. ground coriander
1 tbsp. ground turmeric
1⁄2 tsp. cayenne
10 candlenuts or unsalted macadamia nuts
6 small shallots, peeled
4 cloves garlic, peeled
2 stalks lemongrass, white parts only, trimmed and thinly sliced
1 (2″) piece galangal or ginger, peeled and thinly sliced Kosher salt, to taste
3 lb. chicken wings, separated at the joint
2 cups unsweetened coconut water
2 bay leaves
Peanut oil, for frying
Instructions
Purée tamarind paste, coriander, turmeric, cayenne, candlenuts, shallots, garlic, lemongrass, galangal, and salt in a food processor until smooth. Transfer to a bowl and add wings; toss to coat. Cover with plastic wrap; chill overnight.
Transfer wings and marinade to a 6-qt. saucepan. Add coconut water and bay leaves; bring to a boil. Reduce heat to medium; cook until chicken is cooked through, 40–45 minutes. Drain wings; pat dry using paper towels.
Wipe pan clean; heat 2″ oil until a deep-fry thermometer reads 350°. Working in batches, fry wings until browned and crisp, 1–2 minutes. Transfer to paper towels to drain.