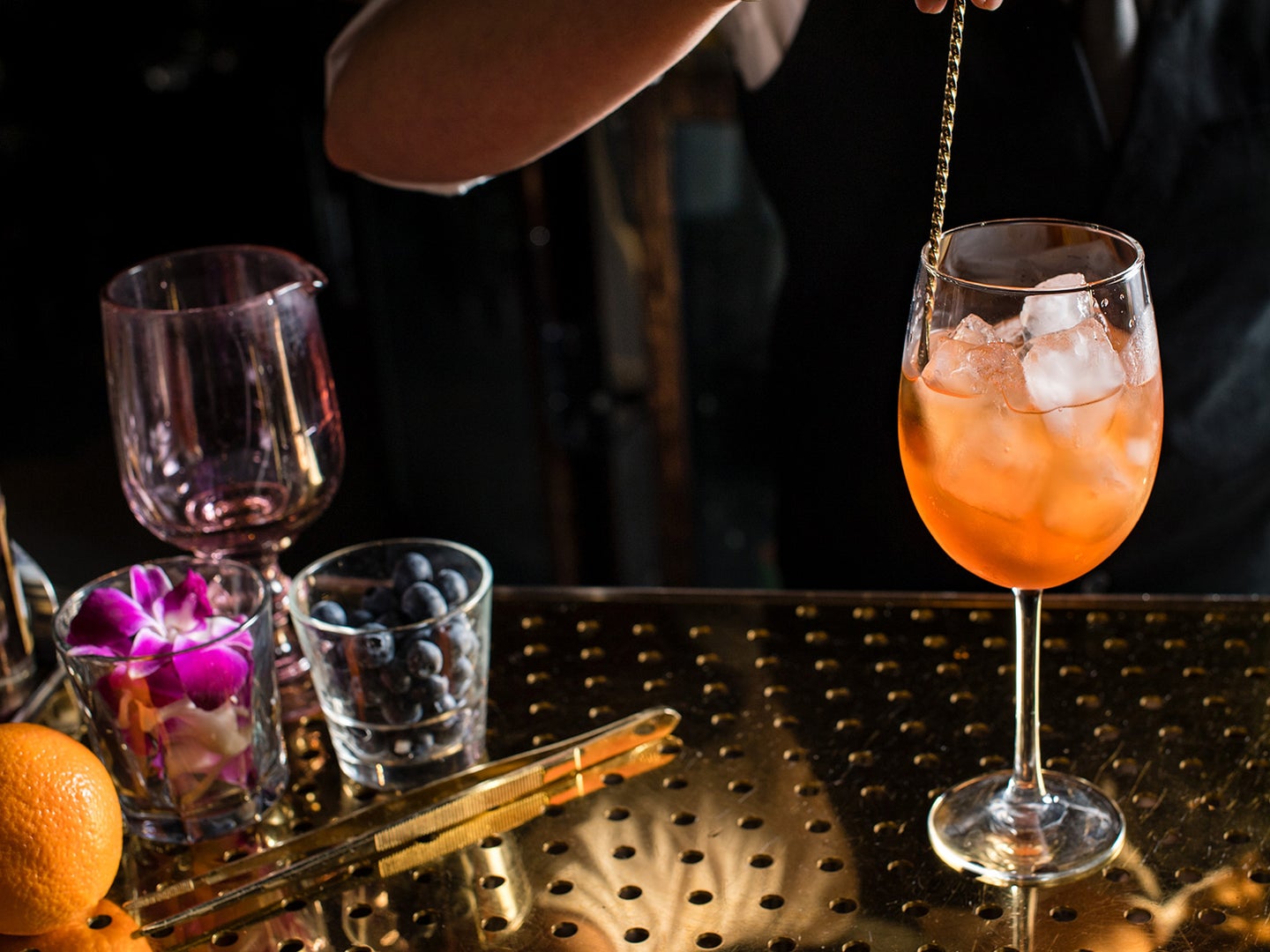 With its unmistakable ruby hue and subtle bitterness, the Italian wine-based apéritif known as Cappelletti makes an excellent replacement for Aperol in this spritz. Erick Castro, the bartender behind San Diego's Raised by Wolves, mixes the spirit with lychee liqueur, sparkling wine, and club soda, and garnishes the cocktail with a grapefruit twist instead of the usual orange slice.
Featured in: The Most Inventive Spritzes Around the Country for When You're All Spritzed Out
Equipment
Cappelletti Spritz
Swap out the Aperol and orange in your usual spritz for the Italian wine-based apéritif Cappelletti and grapefruit.
Time: 5 minutes
Ingredients
1½ oz. (3 Tbsp.) Cappelletti Aperitivo
½ oz. (1 Tbsp.) lychee liqueur
3 oz. (¼ cup plus 2 Tbsp.) sparkling wine
1 oz. (2 Tbsp.) club soda
Grapefruit twist, for garnish
Instructions
In a large wine glass filled with ice, combine the Cappelletti Aperitivo and lychee liqueur; stir. Top with the sparkling wine and club soda, then garnish with a grapefruit twist. Serve immediately.