Techniques
Stir Cocktails at Home Like the Pros
Find your stirring style with these bartender-approved mixing glasses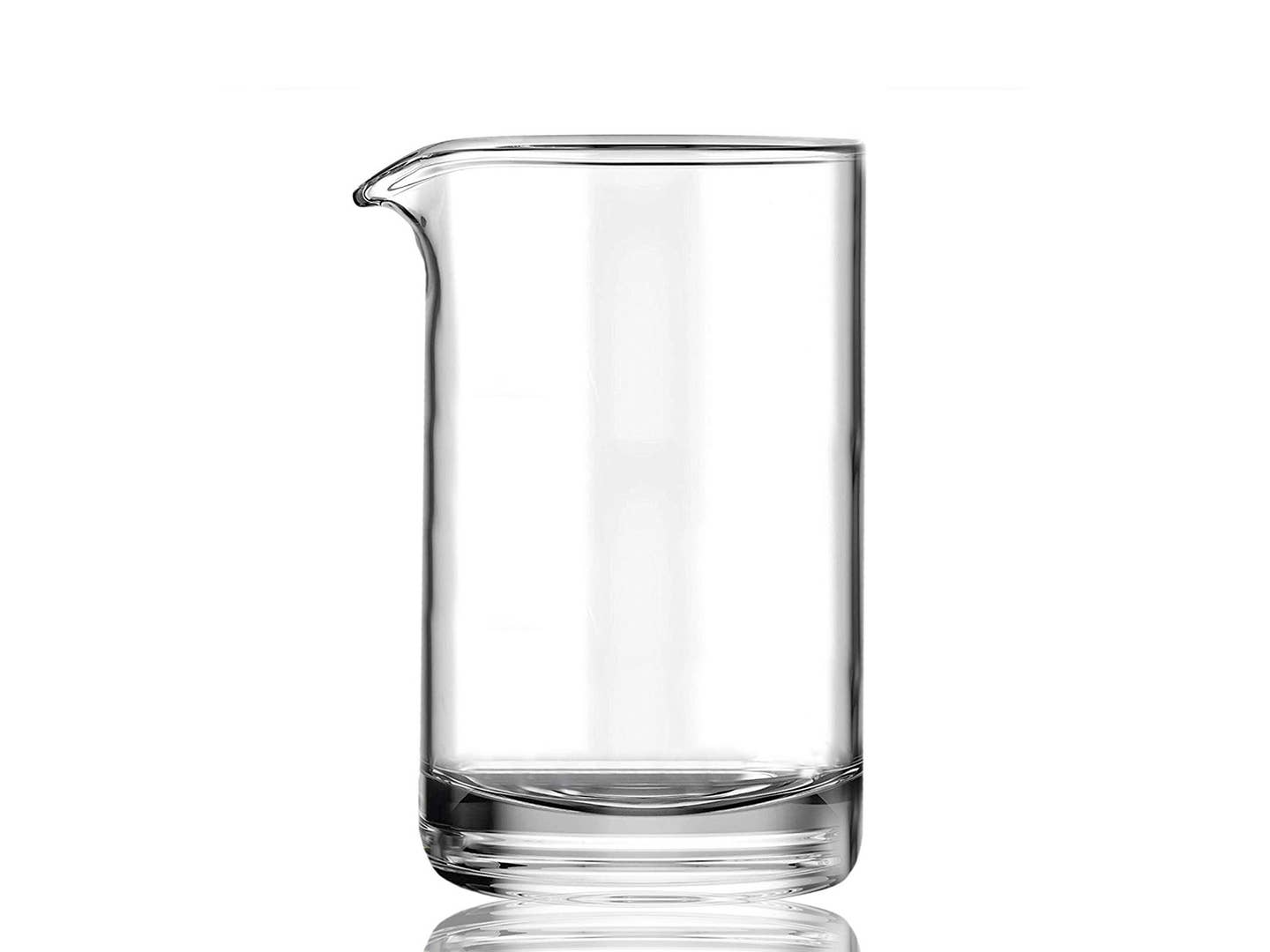 Stirring a great cocktail is an essential skill when it comes to bartending. But like any other method, the right tools are required––in this case, a quality mixing vessel. It should be functional above all, constructed well and with good materials, and preferably easy on the eye if we're being picky. Historically, glass has been the go-to, though today, metals are becoming more and more popular, and both options have their own pros and cons. So the question is: how does one go about choosing the perfect mixing vessel? Donny Clutterbuck of Cure Bar in Rochester, New York breaks it down for us.
"[With] glass mixing vessels, some might say the thinner, the better. We want something with a relatively low thermal mass in order to achieve consistent stir times with very little variability in fighting the heat storage of the mixing vessel. Unfortunately, the thinner the vessel, the more easily it will break. As far as the metal mixing glasses go, they have a very low thermal mass and very low weight, which is great for not storing their own heat from a hot rinse, but they'll also allow ambient temperature to play a bigger role because they're so good at conducting hand and room heat directly into the liquid."
Now, if you're simply whipping up a few drinks for yourself or for guests at home, this level of detail might not matter as much as it would in a high volume bar setting. Clutterbuck offers a simpler approach, summing up his personal preferences: "In almost any situation, my preference is the vessel that comfortably fits two full-sized cocktails and is weighty or bulky enough that it doesn't move around during the stir, and has a thermal mass high enough that the stir is unaffected by hand or room temperature, while the rinse out likely just resets it to its original temperature. It seems that's where the least variability would hit. Weigh your priorities and you have your answer."
Still torn? Simply break it down to the two polarizing sound effects. Some might find the scraping of a bar spoon against metal as grating, whereas glass offers a familiar (and rather lovely) sound. "I just love the sound that stirring makes in glass," says Thomas Henry USA Brand Ambassador Chockie Tom. "It's almost Pavlovian."
Here are three quality mixing vessels to choose from, no matter which side you're on.
Cocktail Kingdom Seamless Paddle Mixing Glass
Cocktail Kingdom is one of the most trusted names in barware, both for home bartenders and professionals alike. This classic mixing glass is perfectly large enough to stir two cocktails at once, sealing the deal with a nicely weighted base and satisfyingly symmetrical pattern design all around.
Plain Hand-Blown Seamless Cocktail Mixing Glass
There's beauty in simplicity, and Mixologists' crystal-clear 18 ounce hand-blown mixing glass is no exception. With a nice, heavy base, industry-standard width, and sleek seamless design, this is a perfect classic option for the minimalist at heart. Pro tip: when you're not using it to make a drink, keep your bar spoons and other long barware on display inside the glass.
Pandan Mixtin Double-Walled Stainless Steel Cocktail Stirring Tin
The insulation offered by a double walled mixing tin translates to a faster and more efficient chill when stirring a cocktail. In short, a mixing vessel like this will make your drink colder faster without actually diluting it more quickly, and because the external wall doesn't get too cold, your hand won't freeze in the process. A favorite brand amongst bartenders, Mixtin's etched pandan leaf design is both highly functional and aesthetically pleasing.