Coffee-Spiked Hot Chocolate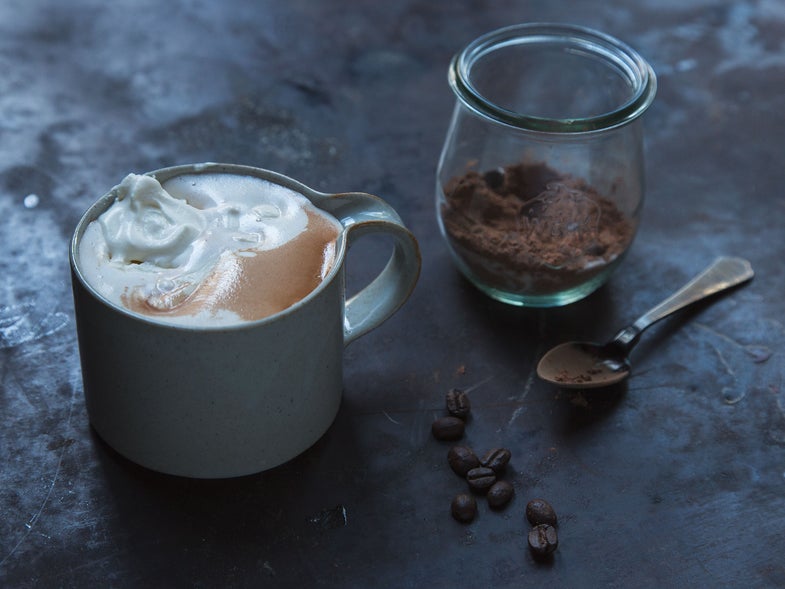 Perfect for a hot cocoa pick-me-up. Instant coffee makes this an easy dry mix, but if you're making it for yourself at home, use half a cup of freshly brewed coffee with half a cup of milk instead.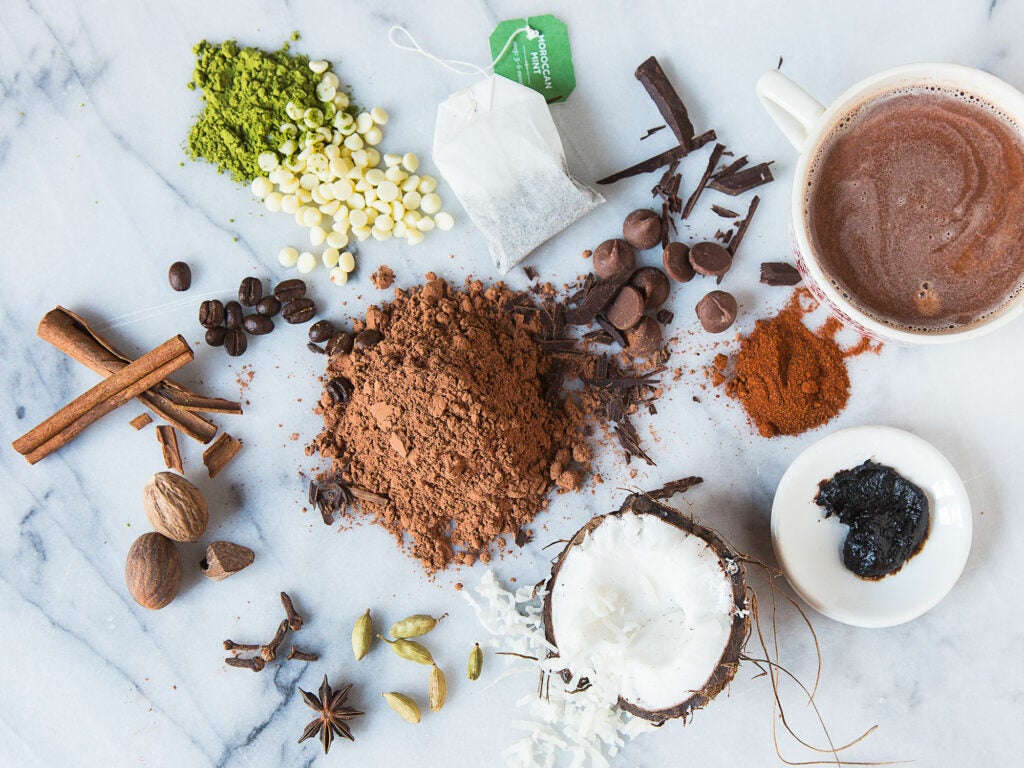 Whip them up in bulk, then batch them into single servings of anise-spiced, matcha-dusted love
Make These Spiced Hot Cocoa Mixes to Forget About the Instant Stuff Forever
Yield: serves 1
Time: 5 minutes
Ingredients
2 tbsp. unsweetened cocoa powder
1 tbsp. sugar
1⁄2 tsp. instant coffee, or more to taste
Pinch of salt
1 tbsp. sweetened condensed milk
1 cup whole milk
Instructions
In a mug, add the cocoa powder, sugar, coffee, salt, and the condensed milk.
In a small pot, add the milk and bring to a simmer over medium heat.
Remove and transfer the milk to the mug; stir until the ingredients are incorporated, about 1 minute.