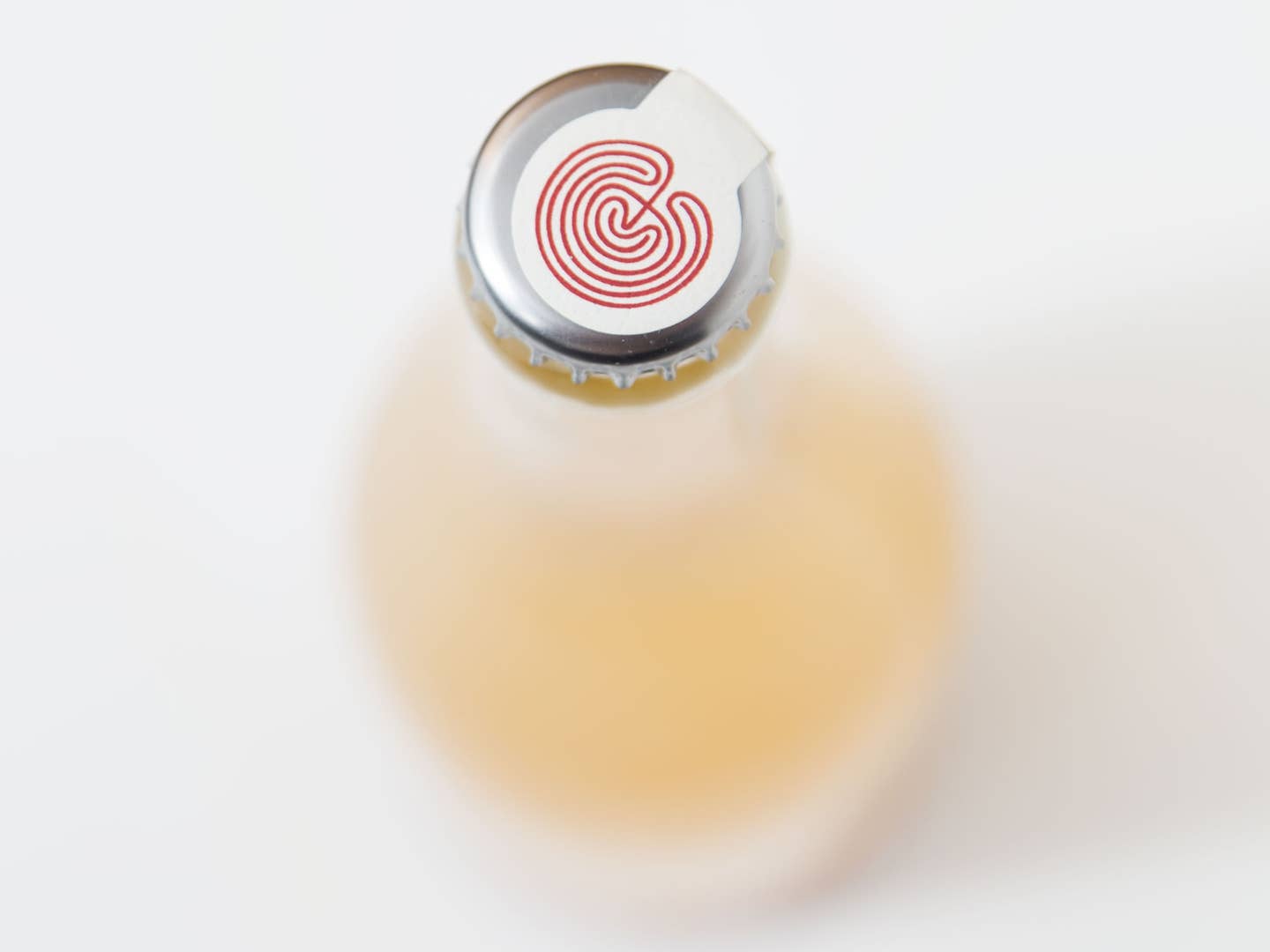 Drinks
The Progenitor of Prosecco is Ready for a Comeback
It's called col fondo, its bubbles have a hint of funk, and its reemergence is a good thing indeed
"Most people don't even recognize this wine as prosecco," says Luca Ferraro of Bele Casel winery, an organically farmed family estate in Asolo, Italy, just over an hour's drive northwest of Venice. Hazy with sediment, the wine certainly doesn't resemble typical prosecco, that crisp, clean, quintessentially carefree breed of bubbly. But as Ferraro is quick to point out, this is "the real prosecco."
He's talking about prosecco col fondo (meaning "with its bottom" or "with sediment"), an unfiltered, lightly effervescent, bottle-fermented expression of prosecco, produced with the deposit of spent yeast cells intact. Markedly drier, yeastier, and more savory than conventional versions of the wine, it has been produced in and around the rolling hills of Asolo, which, along with the towns of Valdobbiadene and Conegliano, constitutes the wine's ancestral home. Up until a few decades ago, if you entered one of the area's bustling tavernas and ordered "un bicchiere di prosecco," the presiding oste (literally "host" but, in practice, a regional hybrid of tavern-keeper and sommelier) would have served you a glass of col fondo.
Like many of their neighbors, the Ferraros abandoned the category during the 1980s in order to satisfy the modern demand for clear, fresh, tank-fermented bubbles. But in 2008, after tasting a col fondo made by a friend, Ferraro decided to start producing it again. Although the initial run was limited to just 1,000 bottles, Bele Casel now releases more than 20,000 bottles of col fondo annually, in addition to its conventional range of prosecco. It has been joined by a growing number of producers who are reconsidering col fondo and its connection to the land of their ancestors.
Originally, col fondo was a natural byproduct of the seasons. In winter temperatures, the initial fermentation would come to a halt, then bubble up again in spring; trapped in the bottle, the released carbon dioxide imparted a gentle sparkle. But col fondo wasn't always called by that name. It was simply prosecco, a distinct expression of the hillside vineyards from which it came. Today, however, it's odd to think of prosecco as a terroir-driven wine. It has evolved into such a ubiquitous brand that it's easy to forget it refers to a specific part of the world, whose inhabitants have been making vino for centuries. The longer you speak with colfondisti like Ferraro, who are all too aware of this tension, the clearer the disconnect between product and place becomes.
In the 1970s, when stainless-steel tank fermentation remade prosecco into a mass-produced commodity, many growers abandoned col fondo, and profited from selling their grapes to the corporate firms that still dominate production. This side of prosecco has grown into a multimillion-dollar industry, but many believe that tank fermentation ultimately sanitizes and homogenizes the wine, sacrificing complexity for the sake of quick returns. The widespread success of the resulting style came to define the region as a whole.
"When the tanks were introduced, they took over," recalls Paolo Bressan, export manager for Ca' dei Zago winery in Valdobbiadene, one of the few estates that exclusively produce col fondo. "With a prosecco that comes from the tank, you don't feel the identity of the terroir anymore—the soul of the region gets lost."
To its proponents, the col fondo renaissance signals a return to prosecco's severed roots. As Ernesto Cattel, cofounder of Costadilà, puts it, the point is "to give new visibility to the traditional farmhouse wines our grandfathers made." He began making col fondo in 2005.
A different sort of nostalgia, however, accounts for col fondo's nascent popularity in the United States, where the vogue for minimally processed "natural" wines—notably, pétillant naturel, the unfiltered bubbly from France—has guaranteed it an audience.
Joe Campanale, beverage director and co-owner of New York City restaurants Dell'anima, Anfora, and L'Apicio, views the growing American awareness of col fondo as the latest iteration of a larger trend: our fetish for all things heirloom. "It's similar to the interest in orange wines," he clarifies, referencing another ancient winemaking style. "It's the premodern way of winemaking, and people are curious to experience a close approximation of wines drunk years ago."
What draws us to heritage products like col fondo is the desire to align with an older, seemingly more authentic set of values; for the span of a glass or two, a pastoral vision of Italian village life is imported into our suburban backyards or cramped city apartments. This is an inherently modern longing—not for the past so much as for our Technicolor fantasy of it.
A great deal of modern marketing narrative is built upon this grand artisanal fantasy, which rustic col fondo neatly fulfills. We've returned to these points of origin because our preferences have evolved. As the American palate has progressed from sweet to dry to bitter to sour—embracing everything from kale and vermouth-based cocktails to pickling, natural cider, and now col fondo—we've charted our way forward by doubling back.
Traditionally, col fondo would be decanted to clear the sediment, but today, many prefer to drink it as cloudy as it comes.
Ca' dei Zago Prosecco Col Fondo, $20
Sourced from old vines planted high up in the terraced slopes of Valdobbiadene and produced by the Zago family for five generations, this signature, biodynamic wine clocks in at a refreshing 10% alcohol and offers a textbook introduction to the style.
Costadilà Bianco dei Colli Trevigiani 330 slm, $24
Among the first expressions of col fondo to gain attention in the United States, Costadilà's labels are named according the altitude at which the grapes are grown. Round, yeasty, and pear scented, the 330 slm is an ideal accompaniment to prosciutto and other cured meats.
Zanotto Col Fondo, $20
With its inherent salinity and fresh core of green apples, Riccardo Zanotto's col fondo verges on the style's leaner and more mineral taste. Consider it the quintessential aperitivo wine.