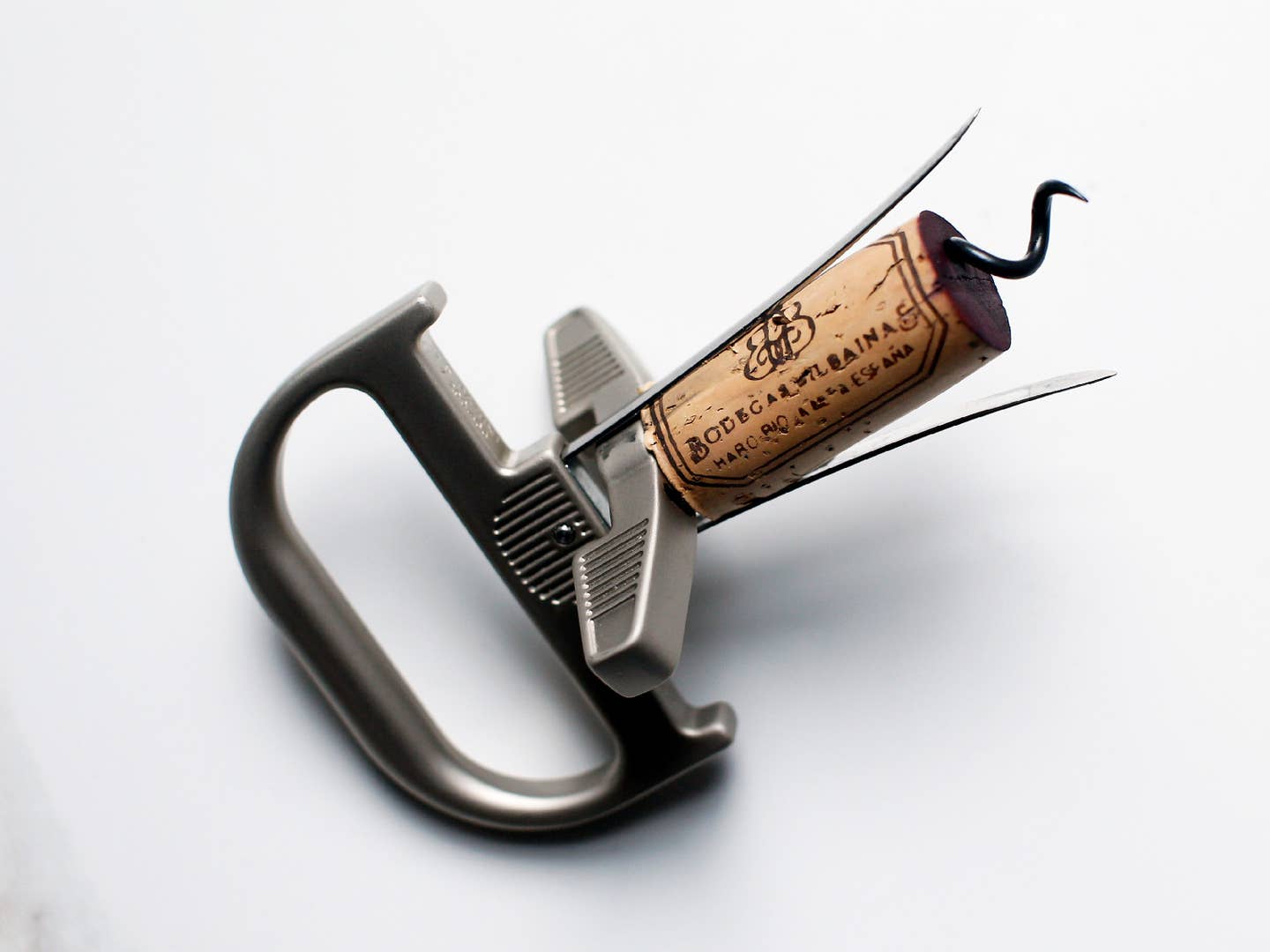 Techniques
The Durand Is the Coolest Way to Pull a Cork
It's just the thing for the old, crumbly corks of aged wines
I once heard somewhere that, among high-level chess players, a fancy wooden set is a sure sign of a poser. A cheap mat and plastic pieces are all you really need, right?
Now, I don't know a King's Gambit from a Perenyi Attack, but I do know that there is a similar anti-snob snobbery among wine geeks. It's a cliché at this point that the only corkscrew anyone really needs is a cheapo Pulltaps. And it's true that these simple pullers are preferred by hard-working waiters and sommeliers everywhere. They're compact, they're cheap enough to leave everywhere, and the double-hinged design allows an efficient two-step cork extraction, no excessive force necessary.
The only question you have to answer is what color you want. I personally like bright orange, because it looks like a tool you might buy at Home Depot and has a little bit of a Tom Sachs vibe (humor me?).
All this is obviously an overstatement—more complicated, easier-to-use designs are a godsend for many people. My nonagenarian grandmother makes great use of an electric model because anything else would be difficult for her to operate. But truly, most people only need a simple waiter-style corkscrew.
The major exception comes with very old bottles. Corks get dry and brittle as they get older, prone to breakage. It's not true that all (or even most) wines get better as they age. But if you do find yourself in possession of one of the rare ones that does—a Barolo that was bottled when Watergate was in the news or something—you don't want little flecks of cork floating in it.
Enter the Durand, a device designed to solve this specific problem. It combines a standard corkscrew with another traditional design, the Ah-So, which uses two metal prongs that slide between the cork and the neck of the bottle. (It's also called a butler's thief, because it allows a cork to be pulled and replaced without putting a hole in it.)
The Durand uses both methods at once: the two metal prongs support the cork as the corkscrew yanks it out, doing a much better job of keeping everything intact as it's extracted.
Let me say right here that this thing is expensive, $125, and is not necessary to enjoy wine. But if you had a rich great-aunt kick the bucket and leave you a cellar full of Bordeaux, or otherwise find yourself mutilating corks while opening aged wines on a regular basis, think about picking up a Durand.