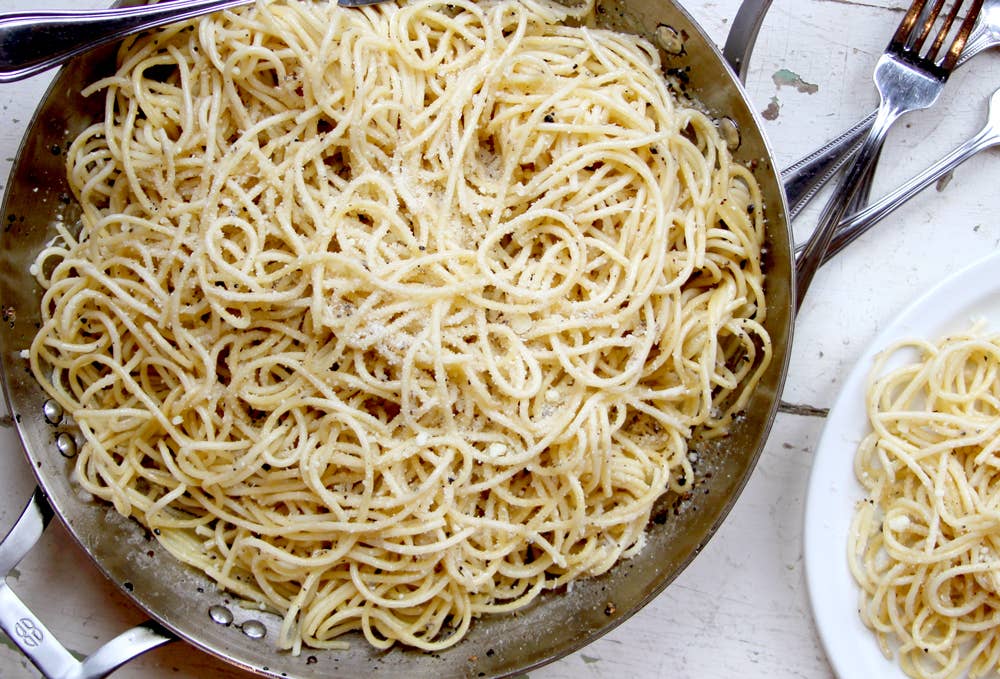 Recipes
Cacio e Pepe Pasta Can Make You Feel Better About Everything
Because sometimes you don't have to work hard for the things you love
It's has been a long day. Maybe work was particularly hard. You picked up the wrong umbrella at H&M (you know, the broken one). Perhaps you got an unexpectedly weird haircut and you're tired of contending with all the "have you seen a mirror today?" looks. Whatever it is, there's one thing you can count on to make you feel better at the end of the day: cacio e pepe.
First, it's super easy to make. You don't need to dirty multiple pans for sauces and sides, and it only requires a few ingredients. And then there's the taste. Everything about this pasta recipe is happiness at its most simple. It's cheesy but not overly cheesy—there's a thin coating of Pecorino Romano and Cacio de Roma sticking to each strand of spaghetti, with little flecks of pepper interspersed throughout. Cook it in just a little bit of olive oil and your meal is finished with only minimal effort.
Once you've finished cooking, we suggest you eat it on the couch. Cozy up under a blanket, prop your feet up on the coffee table, and break out a bottle of red. Whatever happened earlier today, you're about to be seriously happy.