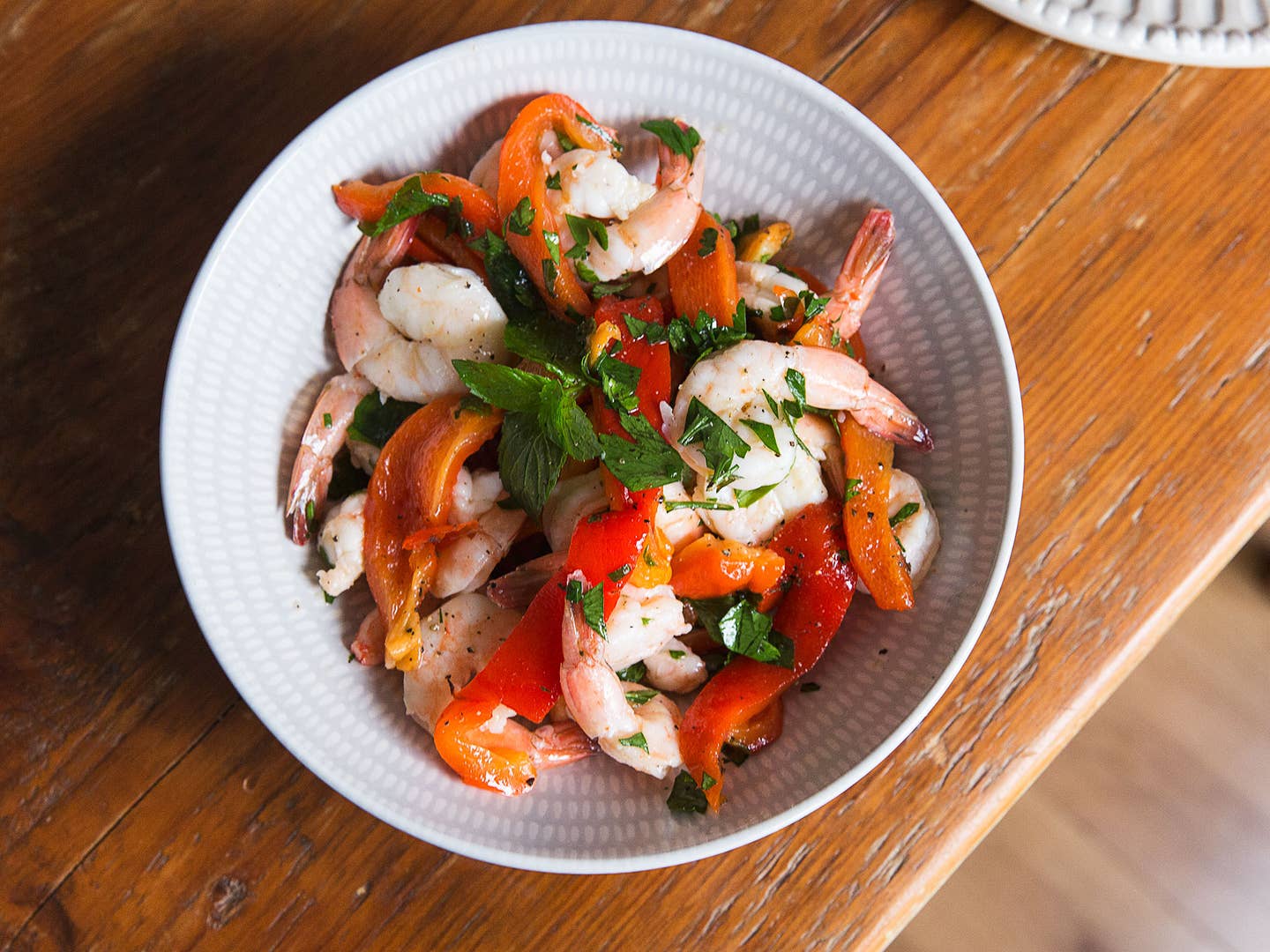 Recipes
You Don't Need to Save This Seafood Salad for a Special Occasion
All you need is shrimp, a red pepper, and some fresh herbs
Cooking shellfish can be intimidating. Freshness is paramount, and when it comes to shrimp, there's a lot to peel and devein. It can turn into a lot of work for what should be a simple dish.
That's where this simple shrimp salad comes in. All you need is a red bell pepper, some shrimp, and some herbs and pantry items that you almost definitely have laying around. Roast the pepper until it turns soft and sweet, then cut it into strips. While the pepper roasts, you'll be steaming your shrimp—faster than boiling with less loss of flavor. Mix the shrimp and roasted pepper with parsley, mint, olive oil, and lemon juice, and just a sprinkle of salt and pepper. Let it set for a couple minutes, then dig in.
There are lots of other ways to enjoy an easy seafood side, particularly with shrimp. A shrimp satay is always a good choice, as is a shrimp ceviche with avocado. And, of course, you can't go wrong with simply peeling and eating your shrimp with just a bit of butter on the side.