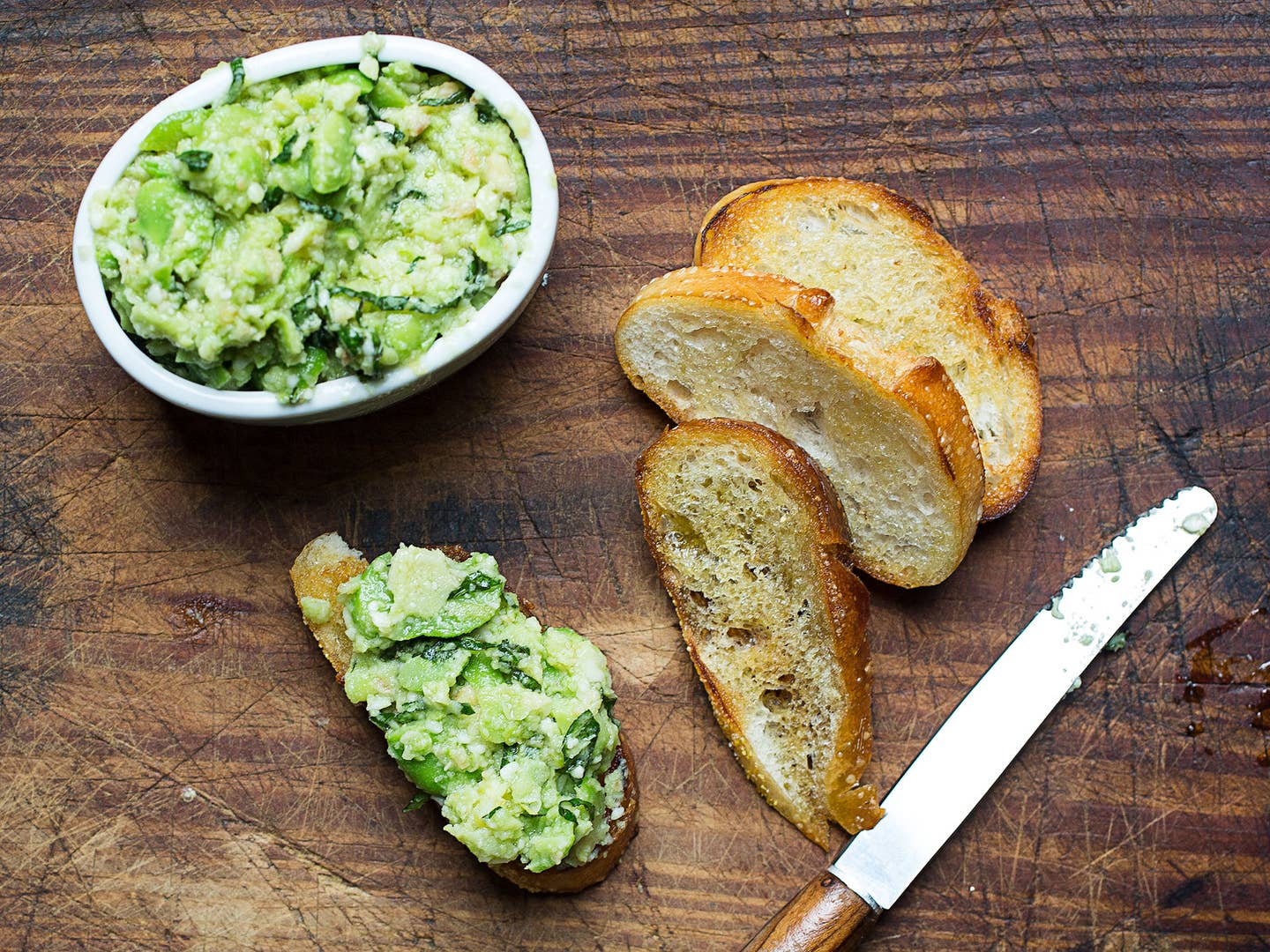 Recipes
13 Fava Bean Recipes for Our Favorite Dark Horse Legume
What better way to say hello to spring?
Celebrate the arrival of the spring by picking up a bushel of fresh fava beans at your local farmer's market and adding these fava bean recipes to your cooking repertoire. Known in old times as broad beans, their bright colors and a nutty, buttery flavor make them worthy of a post on your spring produce grocery list. Don't fear the seemingly daunting preparation: although fava beans are double-shelled, prepping them takes little more than sliding a knife through an already perforated edge and shaking the pods lightly to free the beans inside. A quick blanch is all it takes to bring it to a fava bean dish—it's one of our favorite ways to rethink weeknight pesto sauce. From a fragrant Mexican soup to Egypt's national dish, ful medames, here are our 13 favorite fava bean recipes.
Chewy, protein-packed wheat berries make this warm salad a satisfying main course.
Fava beans add protein a dash of color to this take on the Levantine bread salad.
Cumin and lemon bring a smoky and tart savoriness to this classic Egyptian bean dish.
This Lebanese dish of beans braised in olive oil is traditionally made with romanos, but fava beans make a great substitute.
Pairing pistou, an herb sauce made with fresh basil, with tender spring vegetables makes for a bright-tasting seasonal entrée.
A kaleidoscopic combination of fava and romano beans, garbanzos, cranberry beans, and green and yellow wax beans, this fresh side is perfect for picnics and elegant dinners alike.
Best known as Egypt's national dish, ful medames is a hearty stew of warmed fava beans stirred with olive oil, lemon juice, and garlic, usually eaten for breakfast.
Fava beans are combined with brightly flavored and tender artichoke hearts in this Greek side dish.