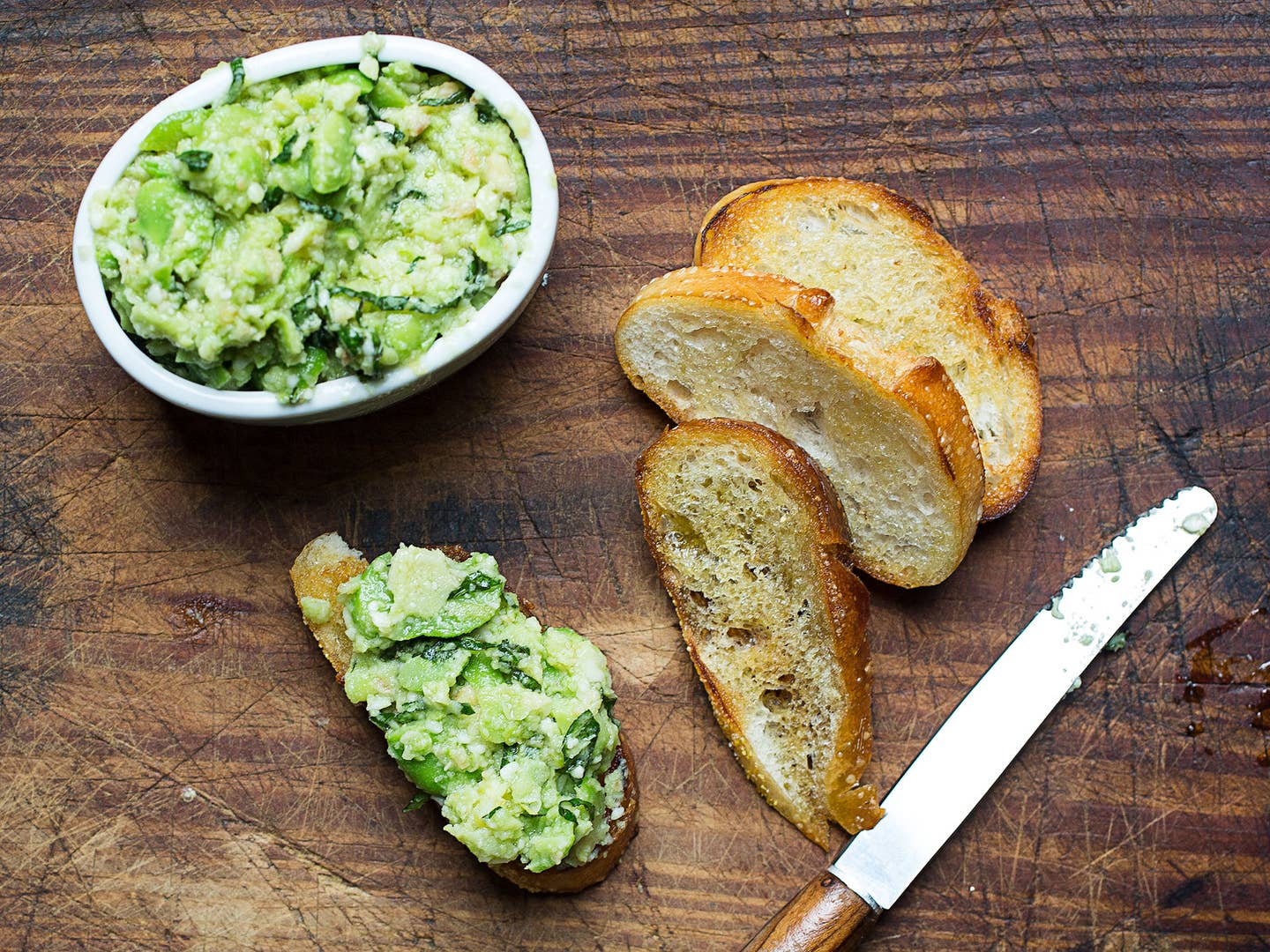 Recipes
Jessica Largey Makes Fava-Mint Pesto
The James Beard Award-winning chef shows us a simple riff on pesto with fresh fava beans
Fava beans are stubborn and demanding. They ask that we shuck and peel, that we boil water for them, draw them a nice bath before they get good and tender. But the payoff is worth it, for a soft bright spring green vegetable that's fleeting and sweet, and perfect for mashing.
Back at the Beard Awards (remember those?) in Chicago this spring, chef Jessica Largey—who won the prestigious Rising Star Chef award, and until just recently was the sous chef at Manresa in Los Gatos, CA—showed us her favorite use for favas. In this riff on pesto, she pounds blanched fava beans with herbs, lemon, garlic, anchovy, and Marcona almonds (better flavor and texture than their plain counterparts, she says).
"It's perfect on toast," Largey told us, "and it can keep for up to a week in the fridge if you cover it in olive oil." Consider this your new favorite spread—and make it before the favas give way to all things summer.