Techniques
Everything You Need to Cook the Food of Northern Thailand
Cookbook author Austin Bush's northern Thai starter kit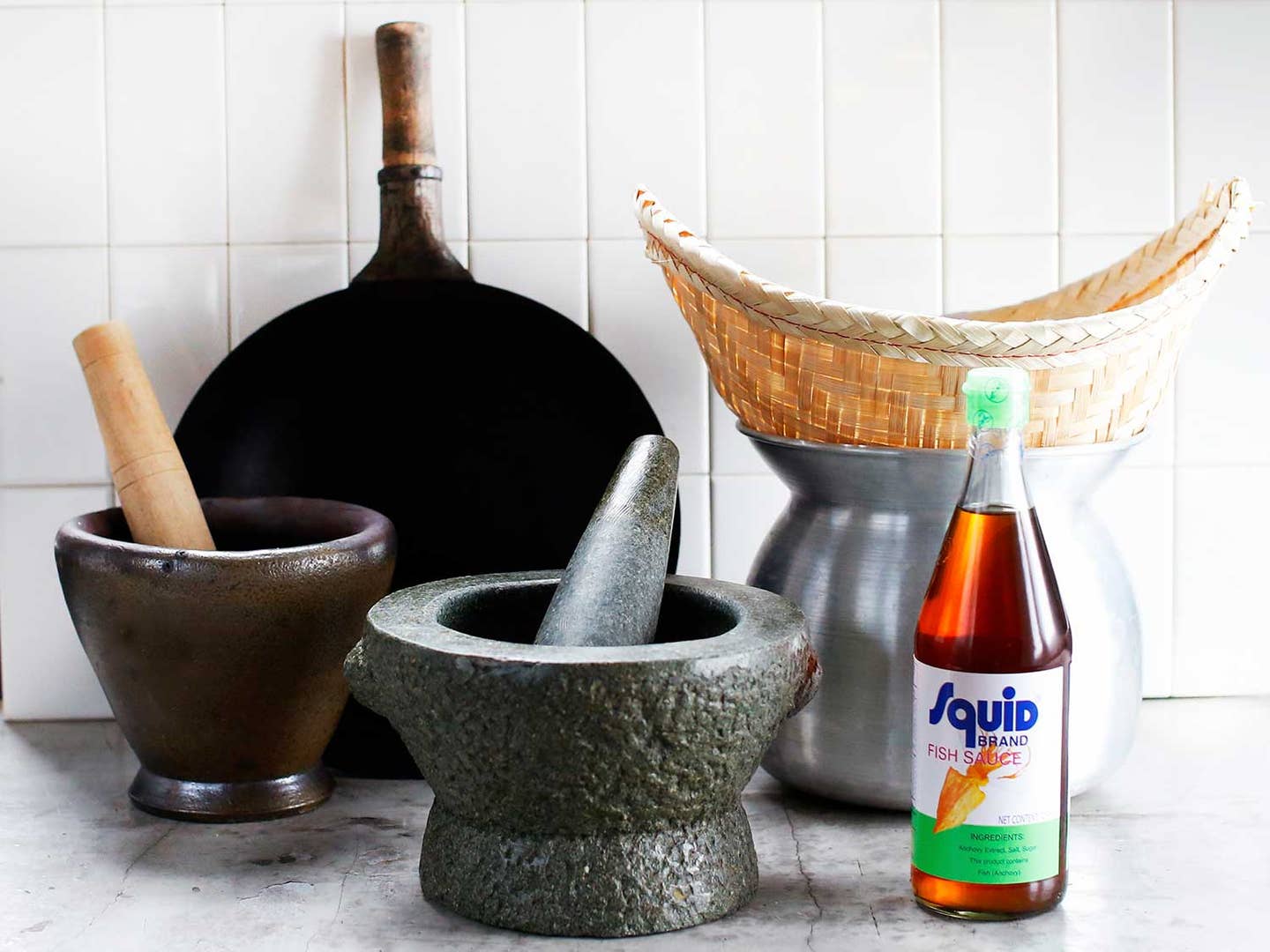 American photographer and travel writer, Austin Bush, has been based in Bangkok for years, so you might assume that his first cookbook would delve into the curries and pad thais of the capital and central Thailand. Instead, Bush hit the road for research, traveling through the mountainous northern provinces and learning to make local specialties from the chefs, street food vendors, and home cooks he met along the way. The result: a highly regional study of The Food of Northern Thailand that we can't wait to cook from.
Northern Thailand is largely sandwiched between Laos and Myanmar, and the influence of these neighboring countries is evident in the food. Bush describes the local cuisine as "rustic and earthy, meaty and fragrant; one with roots in the Thai repertoire, but with branches that extend beyond the country's border."
20 years ago, it would have been next to impossible to execute most of the recipes in this book in the average Western kitchen. Fortunately, the migration of Southeast Asian communities throughout the U.S. has led to the increased availability of Thai produce. Galangal and lemongrass can be found at many Whole Foods these days, and yu choy and tiny Thai eggplants are popping up at more American farmers' markets every year. Folks who still don't have a nearby source for fresh Thai produce can shop online at ImportFoods Thai Supermarket, which ships everything from betel leaves to kaffir limes nationally.
The Food of Northern Thailand will undoubtedly open up a rich and interesting cuisine to home cooks. Invest in a few of the pantry items and kitchen tools below, and you'll be well on your way to recreating Bush's inspired recipes in your own kitchen.
We are featuring The Food of Northern Thailand this month in the SAVEUR Cookbook Club; if you're interested in joining the group and cooking along at home, please join the club's Facebook Group.
Northern Thai Starter Kit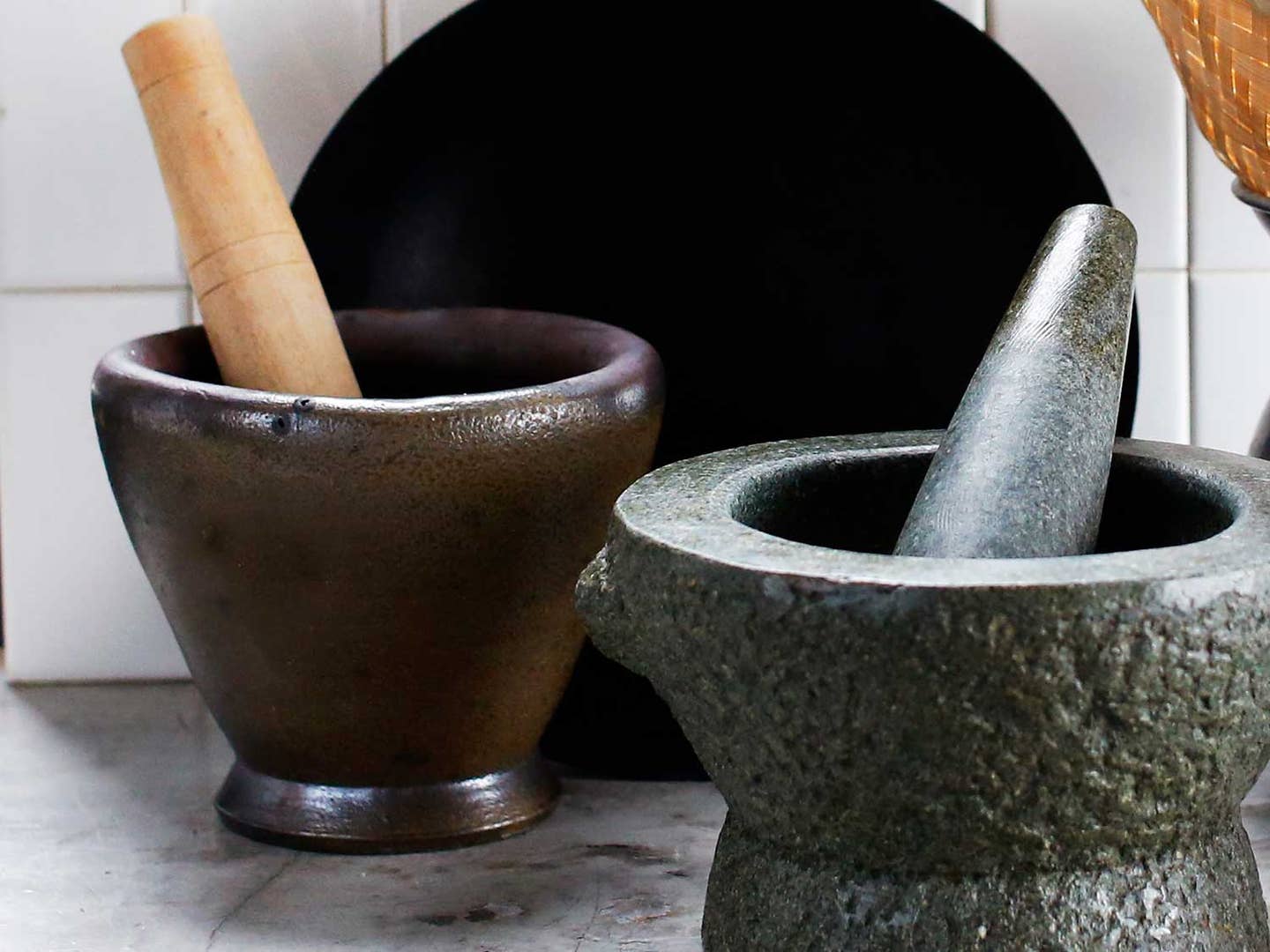 <a href='https://importfood.com/products/thai-cookware/item/lao-style-clay-mortar-pestle'>Wood &amp; Clay Mortar and Pestle</a>
SHOP NOW