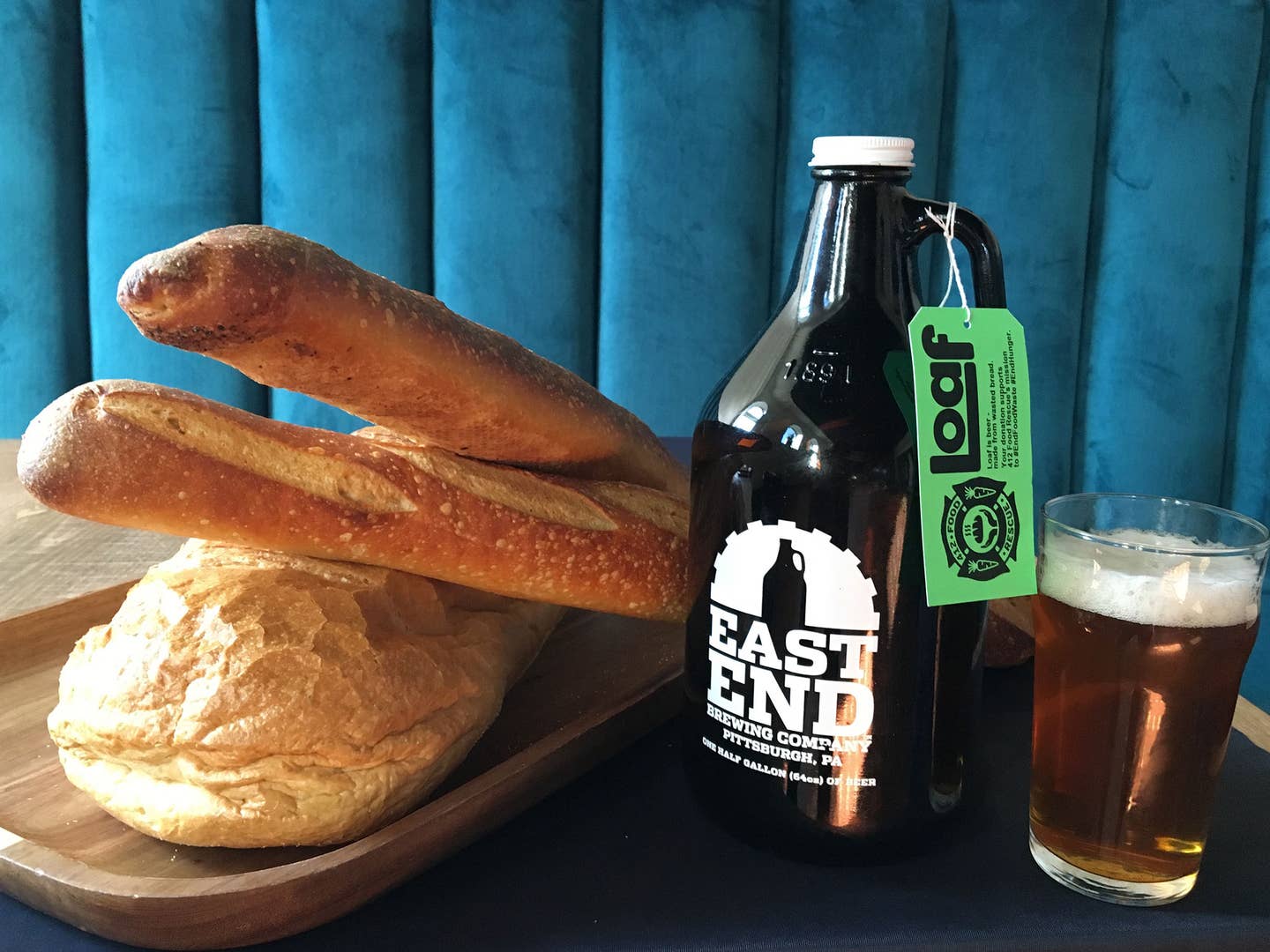 Drinks
This Pittsburgh Food Rescue Is Turning Food Waste Into Craft Beer
It's made with stale bread, so it's called LOAF
One person's "trash" is this woman's treasure—and by treasure, we mean dinner. As CEO and co-founder of Pittsburgh's 412 Food Rescue, Leah Lizarondo leads a noble effort to save totally fresh, healthy food that would otherwise be discarded in hopes of ending food waste and ensuring that the city's residents don't go hungry.
Now, Pittsburgh beer lovers won't be going thirsty either as Lizarondo joins forces with the city's East End Brewing and area homebrewers to turn stale, unwanted breads from Five Points Artisan Bakeshop into a highly drinkable craft beer called LOAF. This divine notion came to her after she realized that bread represents nearly 15% of all the food 412 Food Rescue picks up.
"[Bread] is one of the most wasted foods in the developed world, for sure," Lizarondo tells SAVEUR. "Some of the bread, especially the packaged ones, have a longer shelf life but artisan breads frequently do not. We thought that turning it into beer would be a great way to not only save it from going to landfills but to start a conversation about food waste."
According to Pittsburgh's Tribune Review, the initiative had a ripple effect, prompting the brewers to also address the ways they reduce waste—after all, making a pint a beer requires roughly 20 gallons of water and not an insignificant amount of energy for heating and cooling. In light of this, the brewers "send their grains to dairy and hog farmers. They recapture water, recycle packaging materials, and do everything they can to avoid filling dumpsters."
That resulting brew was first served at a fundraising dinner in August, says Lizarondo. But it did so well that she decided to produce it for commercial sale starting this month. Last Friday, 412 Food Rescue hosted a release party for LOAF at both locations East End Brewing Company, where the beer is available for purchase until December 9th.
Following the sudsy success of LOAF, 412 Food Rescue is now working on FORAGED, a pommeau made from gleaned "wild" apples that the city would have otherwise thrown out. It's set to be released in December—just in time for holiday sipping.