Sheldon Simeon's Essential Hawaiian Pantry
Everything you need to start cooking like an islander.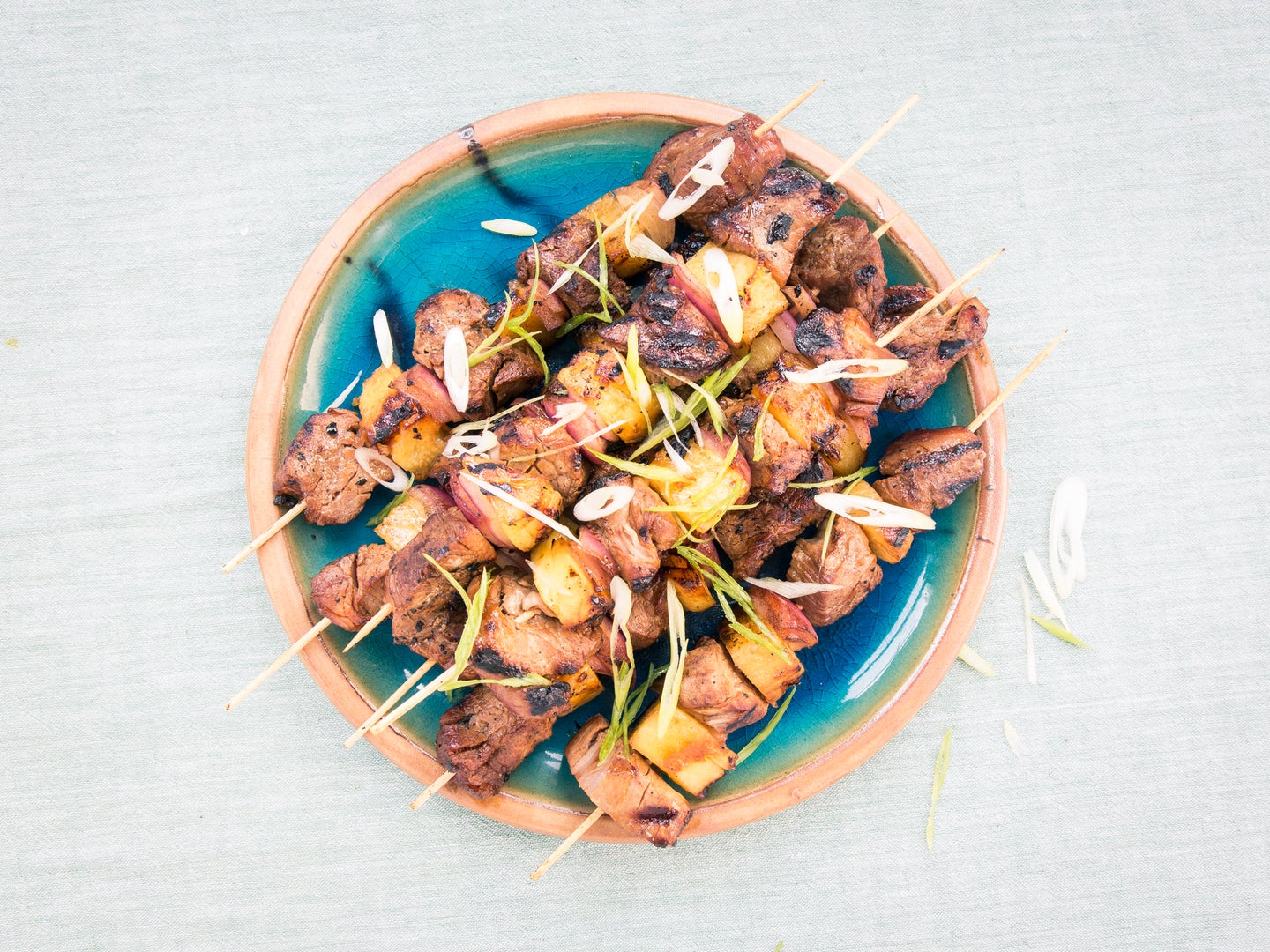 Like most Hawaiians, Sheldon Simeon stocks his kitchen with the ingredients that reflect the Pacific culinary diaspora, from Filipino bagoóng, a fermented fish paste, to Korean gochugaru chile flakes. He has a Zojirushi rice cooker on his counter, and stacks bags of arare—Japanese soy-glazed rice crackers—in the pantry. In his new book, Cook Real Hawai'i, Simeon guides us through how to prepare the family-style dishes he loves serving his own 'ohana, as well as recipes that represent the comforting meals (huli huli chicken, saimin, kalbi ribs) at the local places he grew up eating—plate lunch wagons, drive-ins, okazuya delis, pau hana bars.
According to Simeon, the essential ingredients for cooking local Hawaiian food are easily sourced from any well-stocked grocery or a trip to your nearest Asian market. He also recommends mail-ordering from Snack Hawaii, which is almost as good as landing on Maui and heading straight to his restaurant, Tin Roof, a love letter to the mom-and-pop joints of his childhood. Here's a short guide to the only-in-Hawai'i essentials, and where we source them.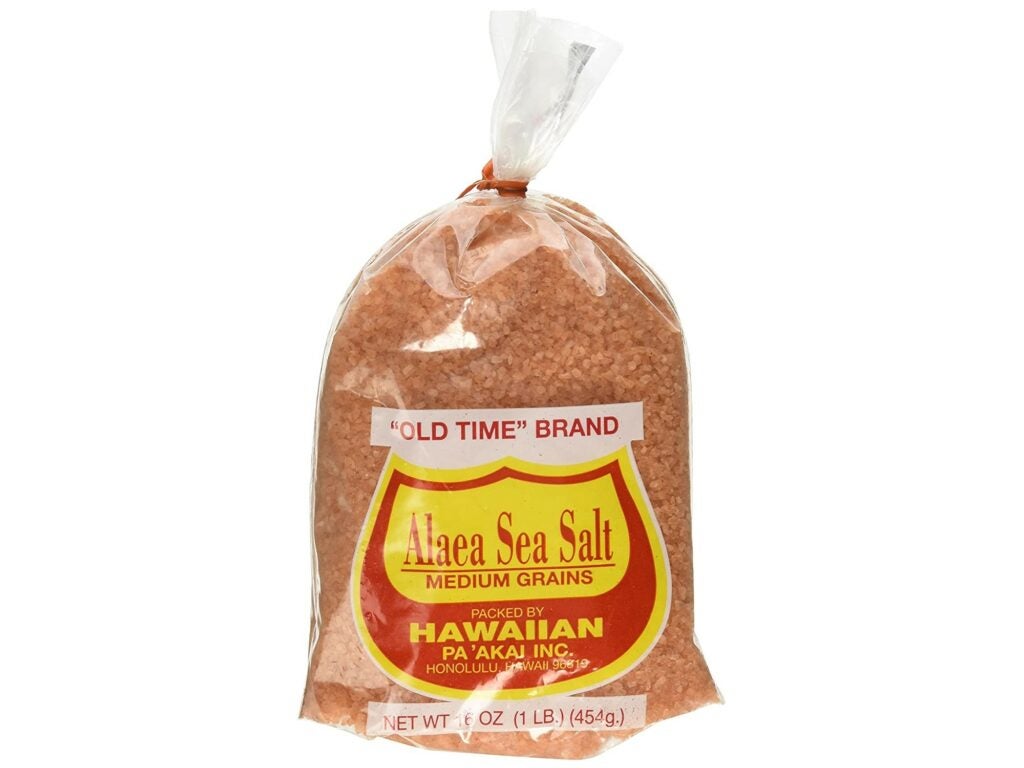 Get 'Alaea Sea Salt
Amazon
This heritage ingredient gets its characteristic red hue from the volcanic red clay which is added to the salt pans as seawater evaporates under the sun. Traditional 'alaea made by Hawaiian salt harvesters, like the families of Hui Hana Pa'akai on Kauai, is considered sacred, so it's mostly unobtainable unless you're related or a kahuna performing a blessing. In place of the sacred stuff, Simeon suggests two brands of commercially produced 'alaea that are nostalgic for locals—Hawaiian Pa'akai and Aloha Spice—both of which are also produced on Kauai. Another brand of 'alaea is made with deep sea salt harvested off Kona on the island of Hawai'i, and is used to season such regional specialties as poke and laulau.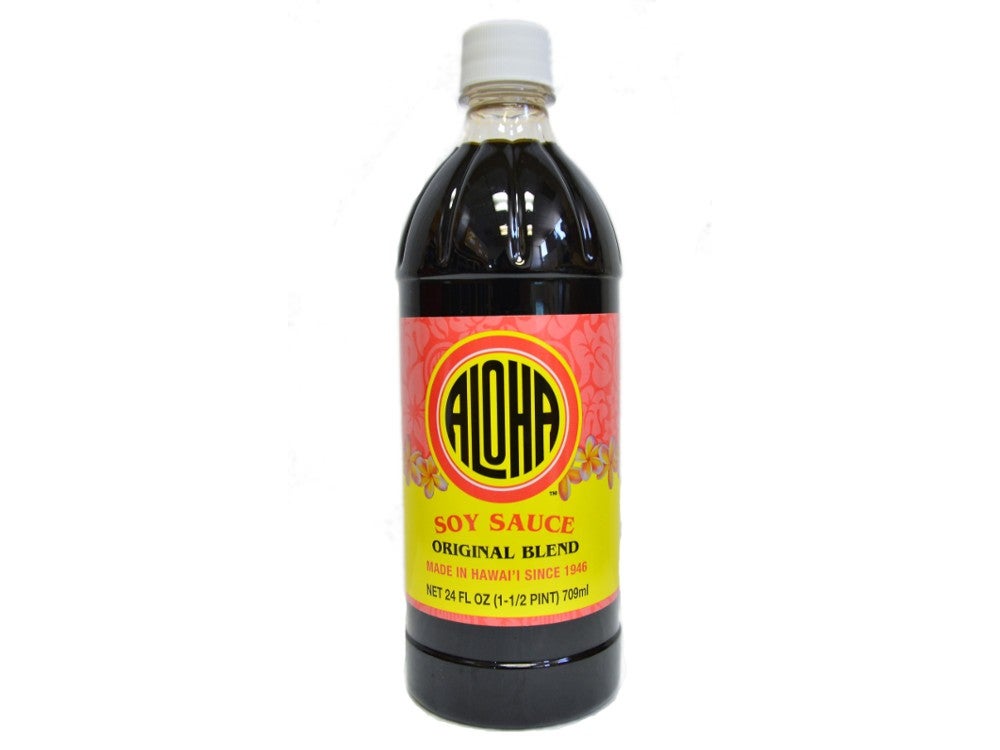 Simeon's favorite shoyu is the Aloha brand, which has been brewed on Oahu since 1946. It's a smooth and mild soy sauce that will work for all of his recipes. In a pinch, he also likes Yamasa, made in the mellower, rounder Japanese style; he says some locals even mix it with a tiny splash of sugar water to mimic the softer taste of Aloha.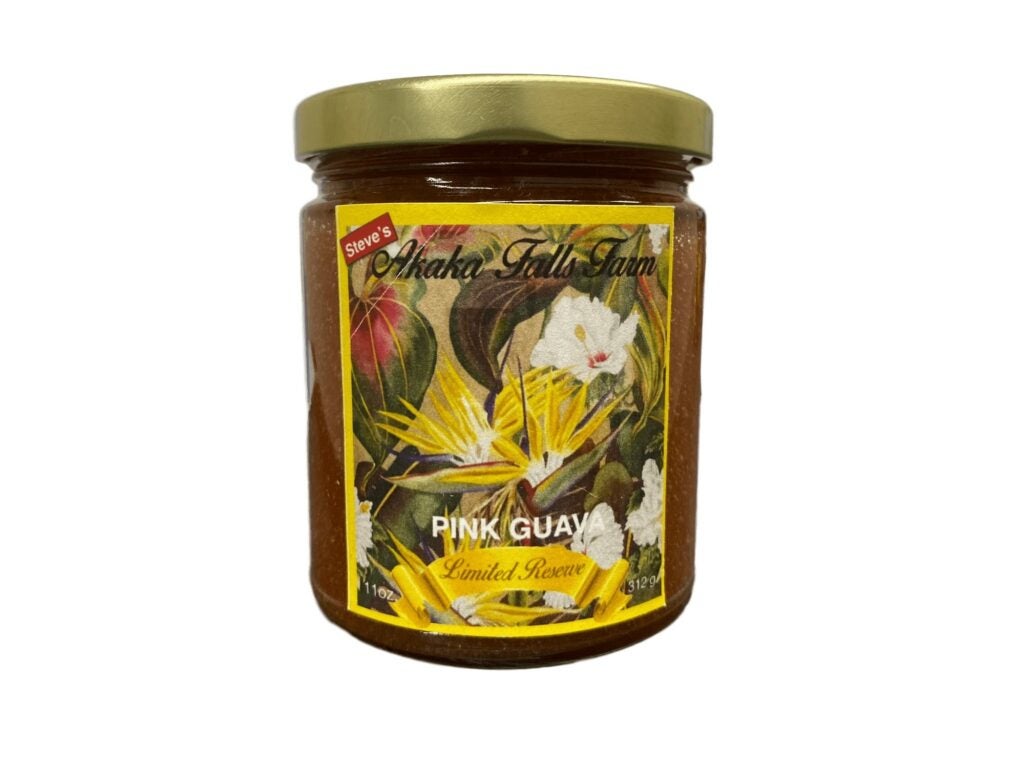 Get Pink Guava Jelly
courtesy of Hawaiian Farmer's Market
Fresh guavas are great in season, and are essential in Simeon's recipe for tropical fruit bread, but he also recommends stocking your pantry with guava jelly and jam, sweet, sticky condiments beloved by locals. Order a farm-made, small- batch version from Hawaiian Farmers Market.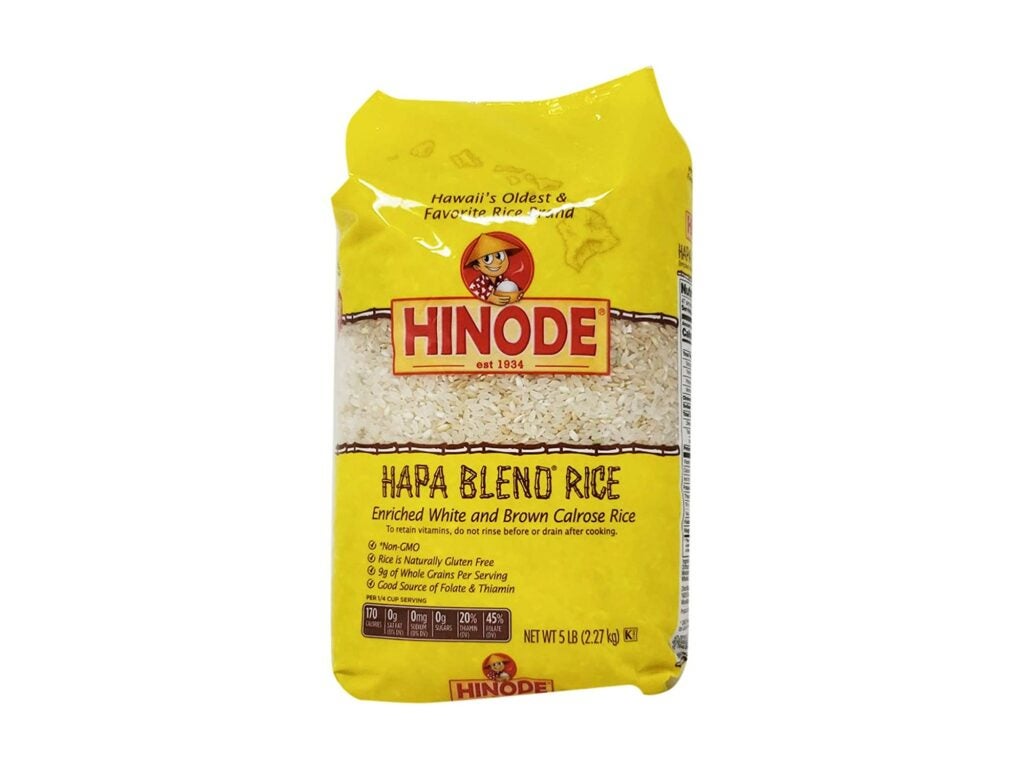 Get Hinode Hapa Rice
Amazon
According to Simeon, this Hawaiian word means "half," and hapa in pidgin often refers to someone who is mixed race—usually half haole (white), half something else. Hapa rice is a cheeky play on that: half white rice, half brown rice. Early in plantation days, when rice farming in Hawai'i became popular, low-quality rice husking equipment resulted in grains that were only half-milled, somewhere between white and brown rice. Locals developed a taste for this hearty, textured variation. To make this healthier blend, mix equal parts white with brown (same grain size) and cook according to standard directions in a rice cooker. Short- and medium-grain rice brands most often used in Hawai'i are CalRose, Kokuho Rose, and Nishiki, but here's where to source premium-grade white and brown Koshihikari rice.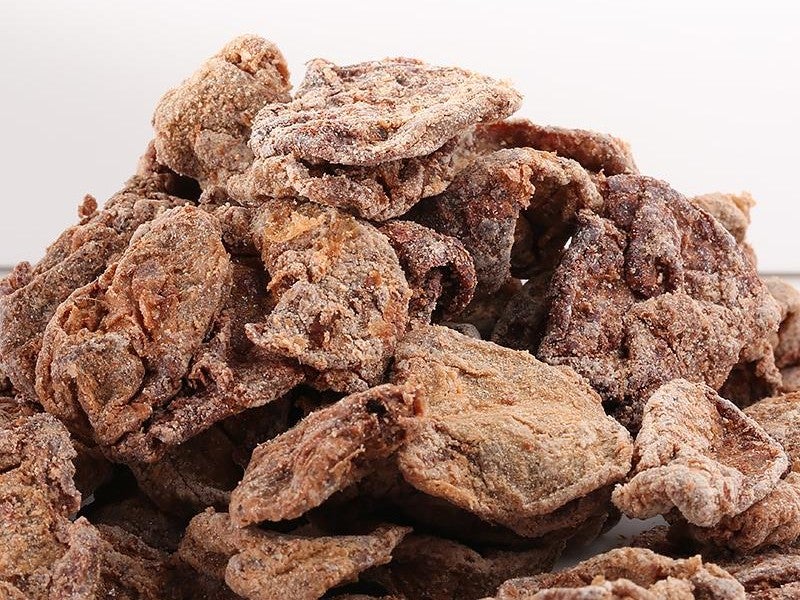 Get Li Hing Mui
courtesy of Crack Seed Store Hawaii
Li hing mui is a dried, salted sour plum that originated in China's Pearl River Delta and eventually found its way to Hawai'i, becoming a cult favorite snack sold in crack seed (snack) stores that stock dozens of flavors and varieties. Red li hing mui, which has a certain medicinal, sweet licorice taste, is most popular in its dried, leathery fruit form or crushed to a salty-sour powder, which is used to coat everything from gummy bears to shave ice. Simeon also adds the powder to vinaigrettes and to his gorgeous preserved prune mui, a dried fruit compote infused with Chinese five spice and splash of whiskey. Look to Honolulu's mom-and-pop Kaimuki Crack Seed Store for an encyclopedic selection of dried plum treats.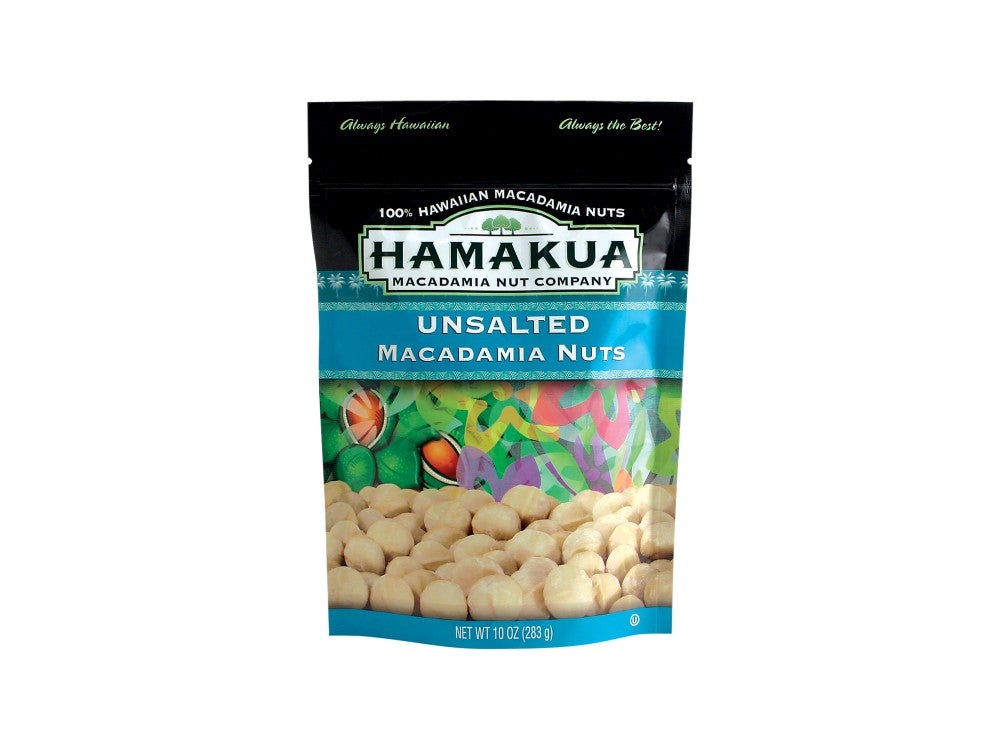 Get Macadamia Nuts
courtesy of Hamakua Nut Company
Despite the hype, mac nuts are native to Australia, not Hawai'i. However, they were introduced to the islands during the 1920s and quickly became one of the state's top exports. Macadamias are sold roasted and salted or dipped in chocolate at Waikiki tourist shops as well as raw and fresh-picked at rural farm stands and weekly markets. Buttery and rich but mild in flavor, macadamias are an excellent substitute for kukui, or candlenut, traditionally used by kanaka maoli (indigenous Hawaiians) as an ingredient in inamona or poke. Small producers like Hamakua Macadamia Nut Company on the island of Hawai'i make some of the tastiest.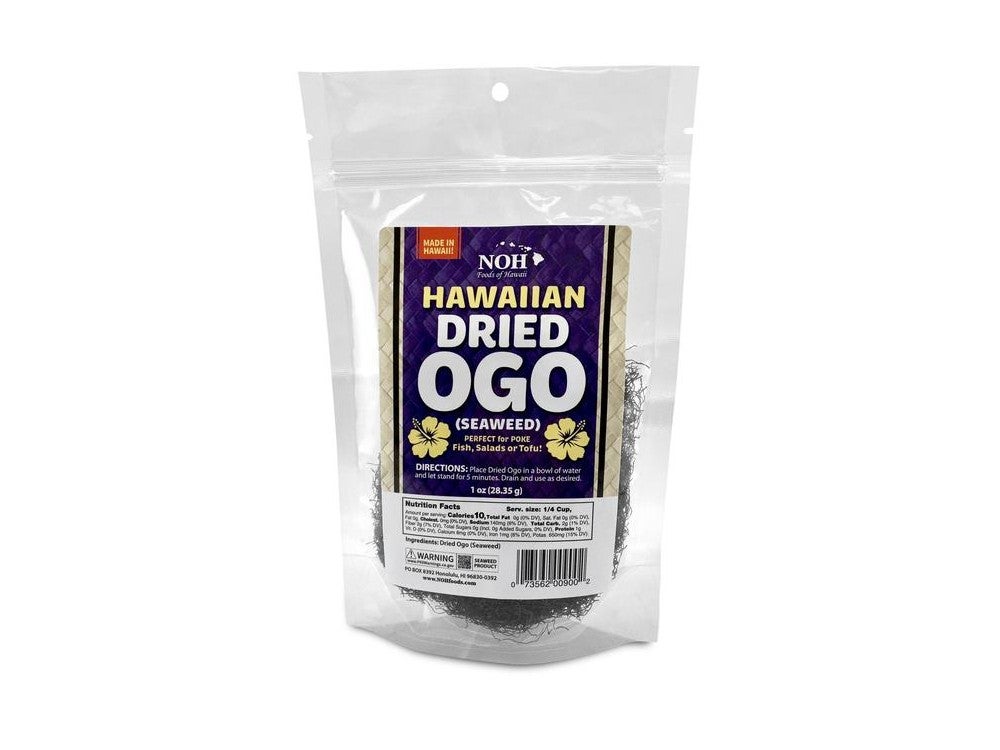 Get Ogo
courtesy of Noh Foods
Ogo is a type of limu, or Hawaiian seaweed, known by its brownish-red color and lacy appearance. Most commonly added to poke or salads, the fresh oceanic flavor and crisp texture make it great in sauces, too. Fresh or frozen ogo is hard to find on the mainland, so Simeon suggests ordering a dried version available from Noh Foods and rehydrating it according to the package instructions. (The closest substitute is dried wakame or hijiki seaweed, soaked in water until tender.)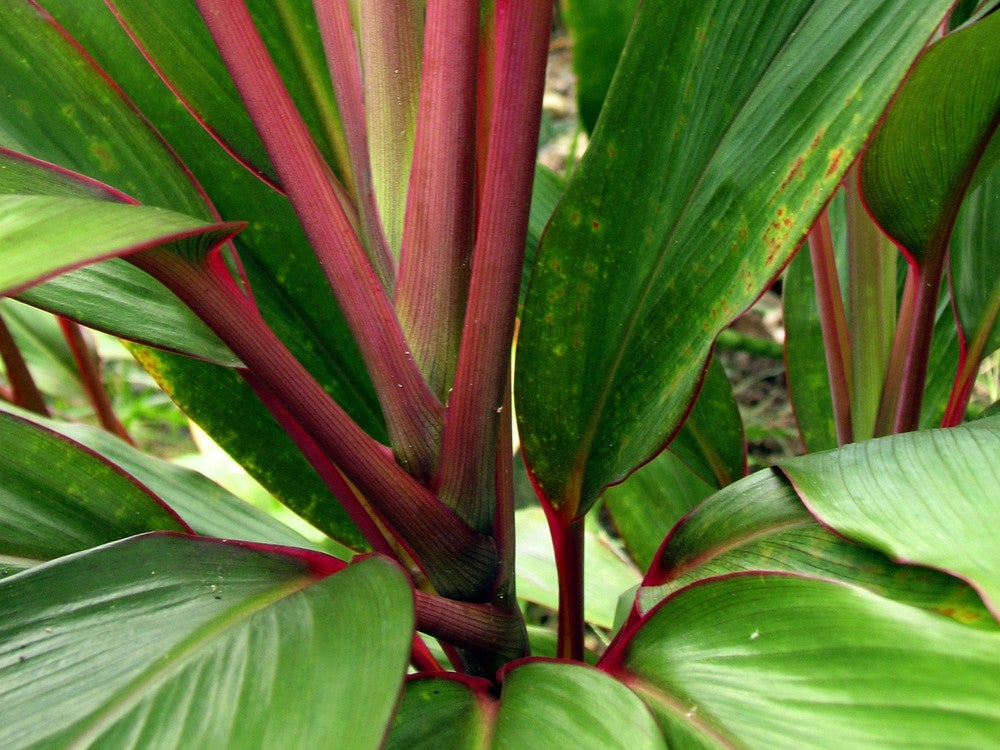 Get Ti Leaves
courtesy of With Our Aloha
Ti (Cordyline fruticosa) was introduced to Hawai'i as a "canoe plant" by Polynesian voyagers, who thought they brought good luck, and its frond-like leaves are used in celebration leis and for wrapping steamed foods like laulau (the leaves are discarded after use). They have a unique astringent scent. Order kitchen-grade ti leaves from With Our Aloha. Simeon also recommends substituting milder banana leaves for his recipes, sold in major supermarket freezer aisles and online or fresh at many Asian markets.