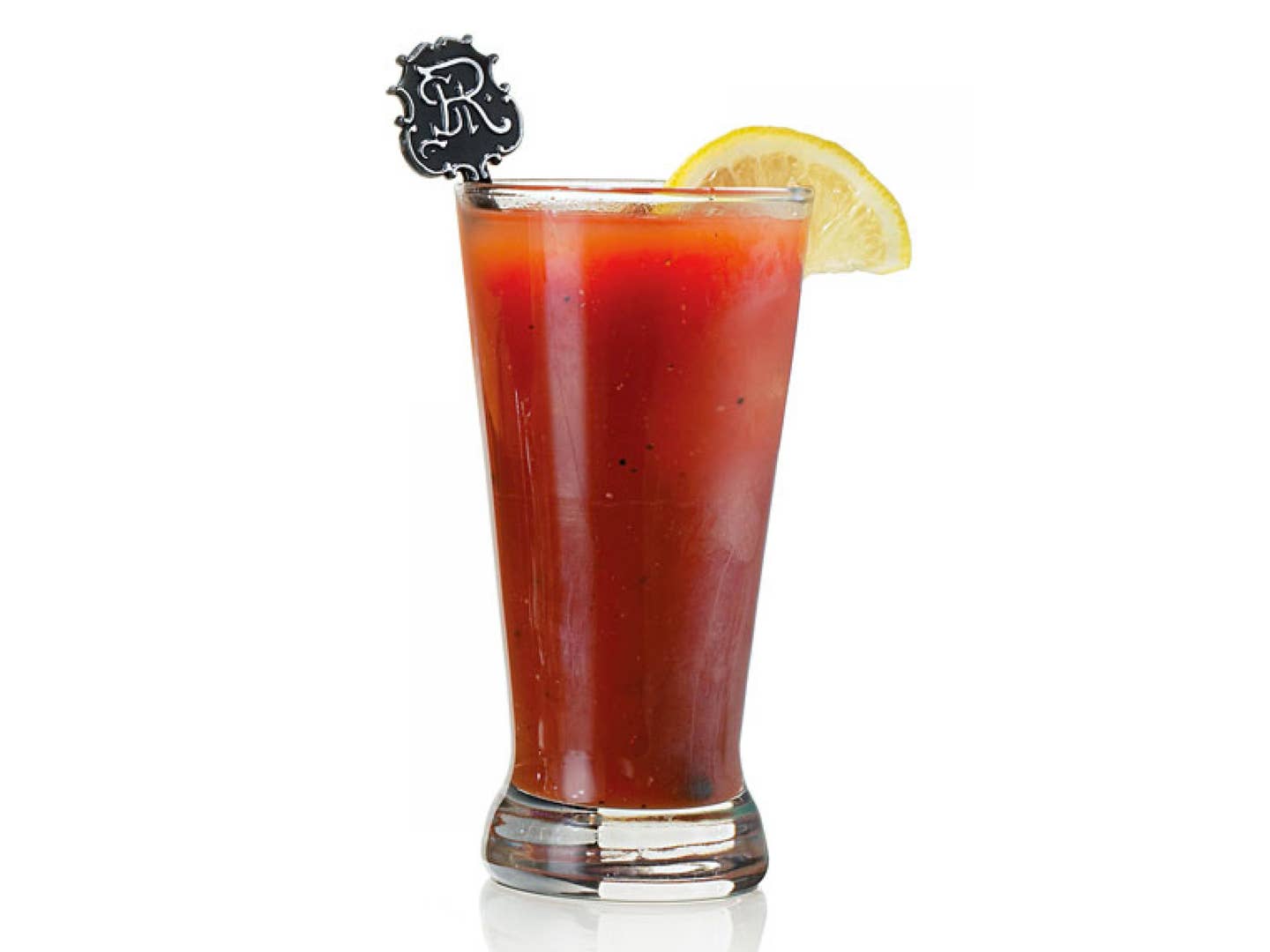 I could wake up to a different kind of bloody mary every day. I've had bloody marys with pickled okra, ones made with beer or tequila instead of the standard vodka, and others with green tomatoes and herbs. Some, spiked with beef stock or studded with raw oysters, taste like a meal. And let's not forget the delicious classic version, made with lots of horseradish, fresh lemon juice, celery salt, Worcestershire, Tabasco, and just the right balance of vodka and tomato juice. Weekend mornings just wouldn't be the same without one. —John Francese, Harrisburg, Pennsylvania
The recipe for this Bloody Mary is based on one in the Esquire Drink Book (Harper and Row, 1956).
Puréed tomatoes, pepper-flavored vodka, and a pimento-stuffed green olive make the perfect hybrid of two bar staples, the Bloody Mary and classic martini. Get the recipe for Bloody Martini »
Chef Rick Bayless suggested this recipe for a bloody mary made with beer, citrus, and tequila.
For this drink, we've adapted a recipe from the restaurant Cochon in New Orleans.
This Bloody Mary gets a briny kick from freshly shucked oysters.
The Union Square Cafe in New York City makes this Bloody Mary using heirloom tomatoes from the nearby farmers' market.
Chiles and lemongrass lend fiery and citrusy notes to this incarnation of the Bloody Mary.
This refreshing Bloody Mary features yellow tomatoes, celery, and carrots.
A combination of vodka, tomato juice, fresh lemon juice, Worcestershire, and fresh ground spices is simple, classic, and always delicious.