Pomegranate Recipes
Pomegranates add a pop of color and sweetness to many dishes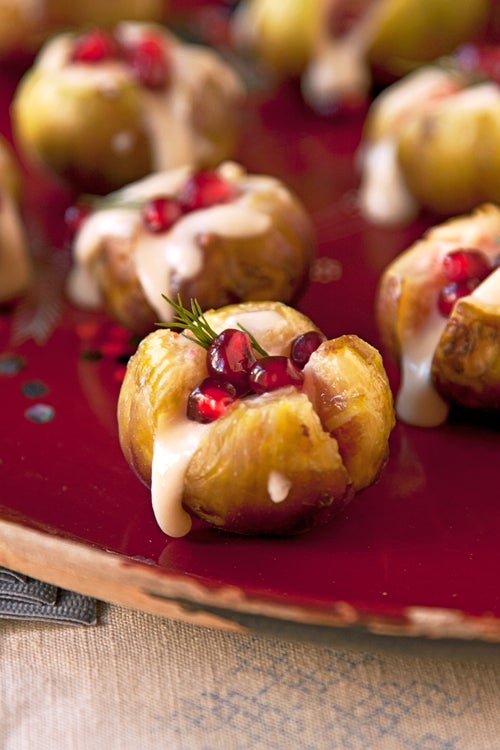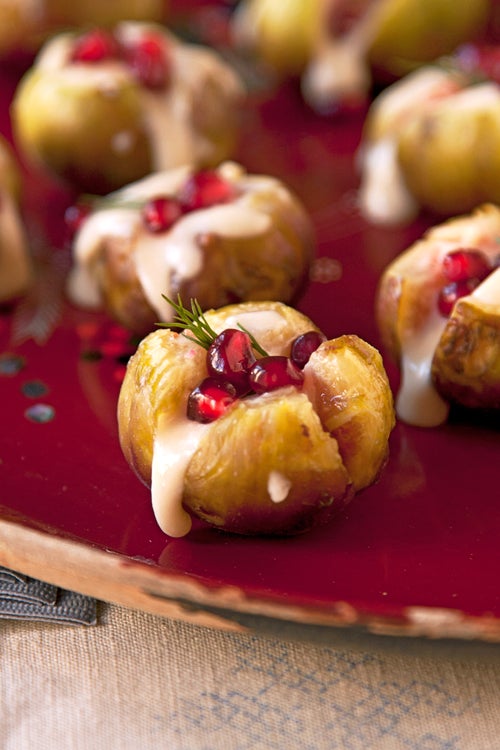 Deeply flavorful pomegranates add a pop of color and sweetness to all sorts of dishes. From crunchy salads to creamy baba ghannouj to elegant cocktails, we've rounded up our favorite pomegranate recipes.
Sweet sautéed corn and crunchy cucumber make for a delicious summer salad. A toasty sesame oil vinaigrette adds warm, while pomegranate seeds add a touch of tartness. We also use the seeds in our bright fattoush, a Middle Eastern bread salad we make with mint, parsley, and fava beans.
Baba ghannouj, a smoky, creamy Middle Eastern dip made with mashed eggplant, is one of our favorite appetizers. For an extra smooth variation we turn to an unexpected ingredient: white chocolate. The sweetness of the chocolate adds an unexpected, complex note to play against the garlic, lemon, cumin, and paprika. Pomegranate seeds are a beautiful finishing touch.
Grenadine is a classic cocktail ingredient. The bottled stuff is mostly high fructose corn syrup and food coloring, but it was originally made of pomegranate. It's easy to make your own at home using just pomegranate juice, turbinado sugar, and an orange. Use it in cocktails like our red sangria or the Arab Spring, made with a Turkish fig brandy called boukha.
Find all of these dishes, drinks, and more in our collection of pomegranate recipes.