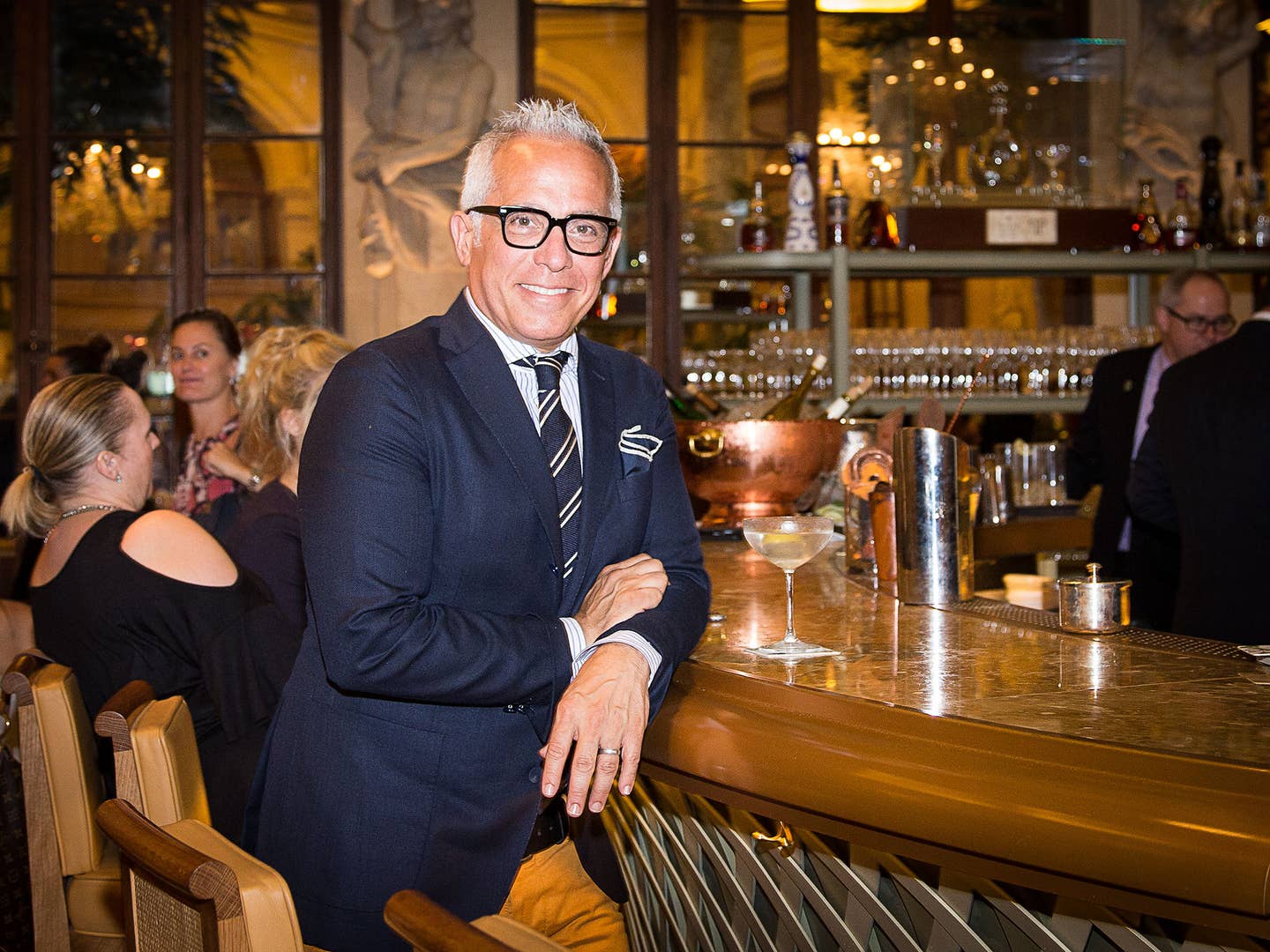 Drinks
5 Summer Drinking Tips from Geoffrey Zakarian
The New York restaurateur teaches us to keep our ice big and our garnishes zingy
It's high time for summer drinks, for refreshing cocktails and spritzes galore, all enjoyed on patios and lawns, preferably with a grill somewhere in sight. To help us with our summer drinking strategies, we called on Geoffrey Zakarian, judge on Iron Chef and Chopped, and globe-trotting restaurateur. Here are his five essential tips for summer drinking and entertaining:
Start with the right ice. Use a large ice cube mold; big cubes will melt more slowly and dilute your drinks less.

Rethink your tonic drink. Zakarian likes to keep a number of aperitifs on hand for light, refreshing summer cocktails. Start with Suze—an aperitif made from gentian root—and make a simple Suze and tonic, with a slice of lemon. "It's magical," Zakarian says.

You can do better than a plastic soda bottle. Mexican coke—made with real sugar—is one of the best mixers to have on hand, says Zakarian. The pretty glass bottles don't hurt, either.

Flank your citrus with ginger. We all know that citrus zest and wedges are the foundation of a great garnish selection. But where to go from there? "I especially like thin slices of ginger," says Zakarian. "It's a knockout for cooling your palate."

A martini can be just the thing. Zakarian's favorite three-ingredient cocktail? "Two ounces of Plymouth gin shaken over ice and poured into a frozen martini glass while you stare at an unopened bottle of vermouth. Twist of lemon. Never olives. Never."
Tell us in the comments: What are your summer drinking essentials?