Drinks
Gin-Campari Sour
Add an egg white to give your cocktails a silky, lively texture.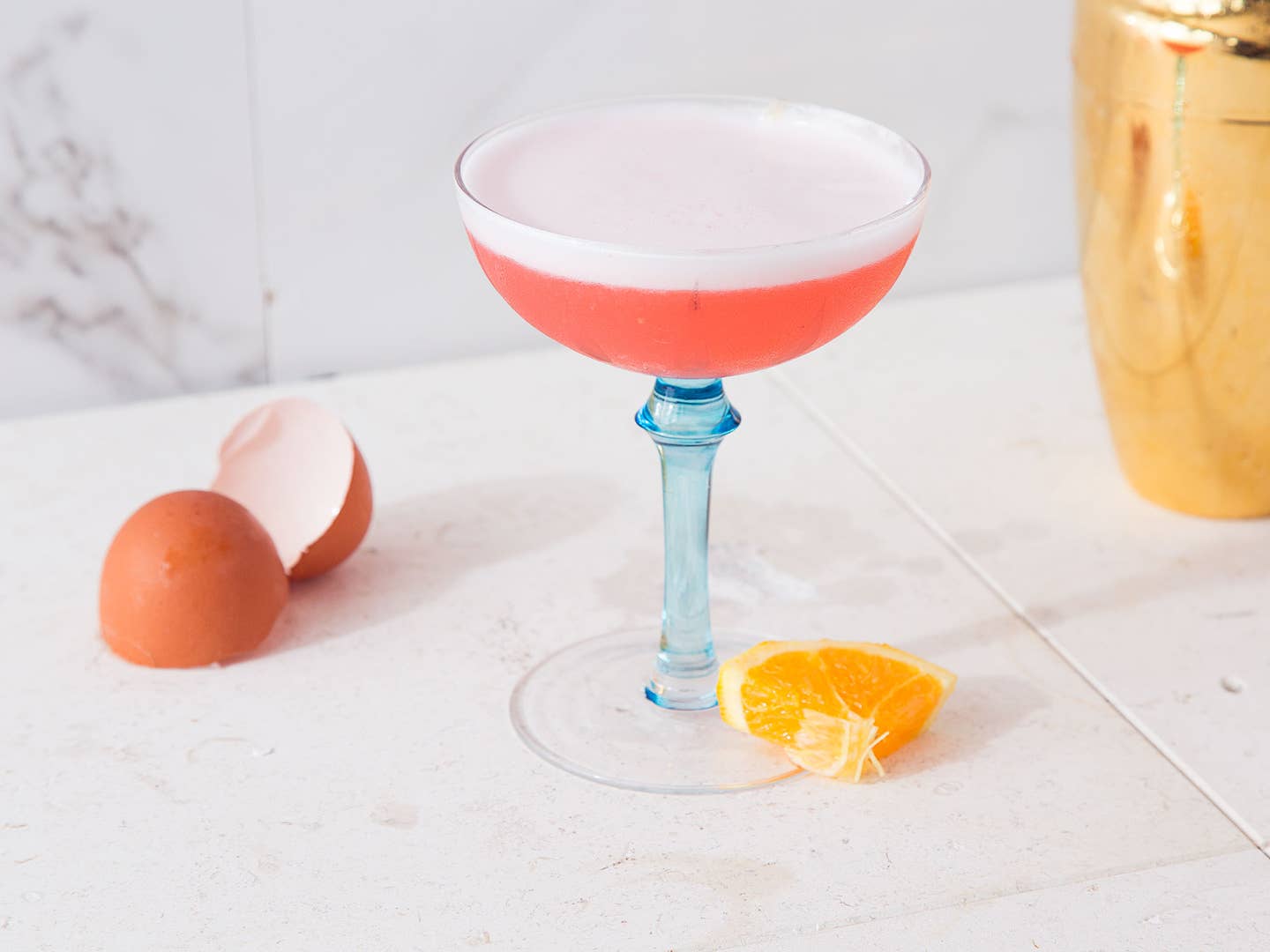 Gin, Campari, and lemon pair beautifully, but adding an egg white helps mellow and integrate these flavors without muting them, while also contributing a silky texture to this vivid drink from Carey Jones and John McCarthy.
Ingredients
1½ oz. London dry gin, preferably Plymouth
¾ oz. Campari
¾ oz. fresh lemon juice
½ oz. simple syrup
1 dash orange bitters
1 egg white
1 orange slice, for garnish
Instructions
Step 1
Freeze a coupe glass until frosty, at least 30 minutes. To a cocktail shaker, add the gin, Campari, lemon juice, simple syrup, bitters, and egg white and shake until combined, about 10 seconds. Fill the shaker three-quarters full with ice and shake until thick and frothy, about 30 seconds, then strain into the chilled coupe. Garnish with the orange slice.
Low effort, high reward—keep things simple all season long with our favorite warm-weather tipples.
Watch How to Make Sours Better with Egg Whites
John McCarthy shares the textural difference a raw egg can make in your next cocktail.